Oprah Shares Her Reaction To Mindy Kaling's Surprise Pregnancy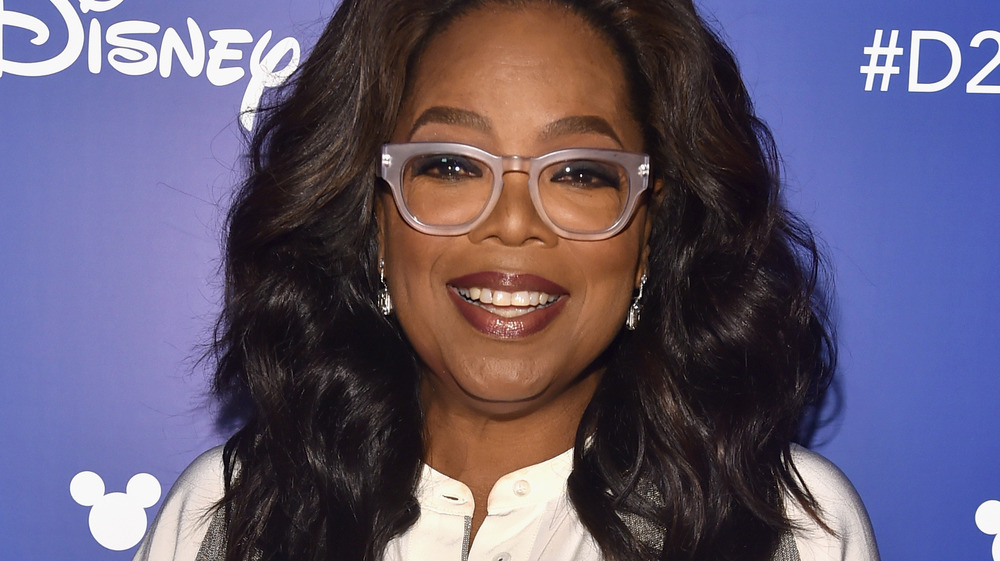 Getty Images
You'd think Mindy Kaling would take the time to sit her A Wrinkle in Time co-star down and let her in on some huge news, right? Wrong.
According to People, Kaling told Oprah Winfrey—yes, that Oprah Winfrey—that she was pregnant while they were in a press line at Disney's D23 expo. "That's when she told me. My mouth dropped," Winfrey told the magazine. "'What did you just say?' she said, 'Oh, Oprah, I don't think you know. I'm 5 months pregnant.' And I said, 'WHAAAAT?!'"
Winfrey, 63, continued, "That was it, and we just kept smiling. And then I said to [fellow co-star Reese Witherspoon], 'Did you know?' and she said, 'I just found out, too.' And then I said to [Wrinkle director Ava DuVernay], 'Did you know?' And she said, 'I just found out.'"
And, apparently, no one else on the Wrinkle set knew about Kaling's pregnancy until that moment. But, of course, just because Winfrey didn't get the inside scoop earlier than anyone else doesn't mean she's not happy for the actress.
"I'm excited for her," Winfrey shared.
As Nicki Swift previously reported, news first broke that Kaling, 38, was pregnant in July 2017 with sources saying that it was "an unexpected surprise."  
Since then, Kaling's kept quiet about her pregnancy, keeping the identity of her future baby's father a total secret. Sources told People that the Mindy Project star, who is currently single, "is not telling anyone, not even close friends, who the father is."
While we wait for more baby news from Kaling, read up on the strangest celeb baby announcements.