The Real Reason Mindy Kaling Won't Reveal The Father Of Her Children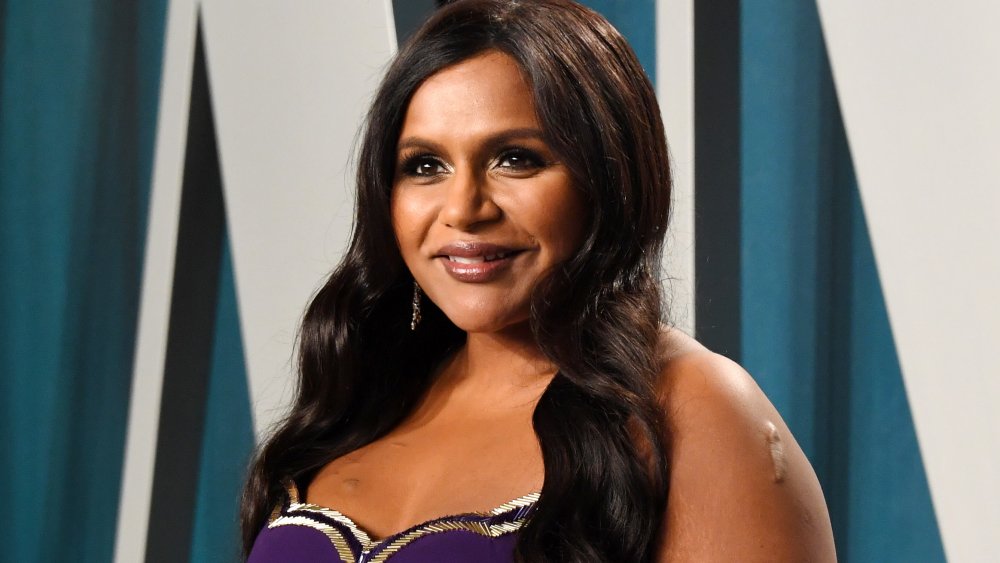 Jon Kopaloff/Getty Images
Mindy Kaling once again shocked the world after revealing she secretly gave birth to her second child — a baby boy named Spencer — in September 2020. The actress, who also quietly welcomed her daughter Katherine in December 2017, made the announcement on The Late Show with Stephen Colbert on Oct. 8, 2020. "I'm telling it for the first time now, it feels so strange," she told late night host Stephen Colbert. "I gave birth to a baby boy on September 3," she said, adding, This is news to a lot of people. It's true. She went on to reveal that "his name is Spencer," joking, "I forgot the most important part of it."
It's clear that Kaling was able to keep her second pregnancy a secret, but there's another detail she plans to keep private as well: the biological father of her daughter and newborn son. Keep scrolling to find out why she won't reveal his identity and why many fans are still convinced her The Office co-star and ex-boyfriend B.J. Novak is the baby daddy.
Is B.J. Novak the father of Mindy Kaling's children?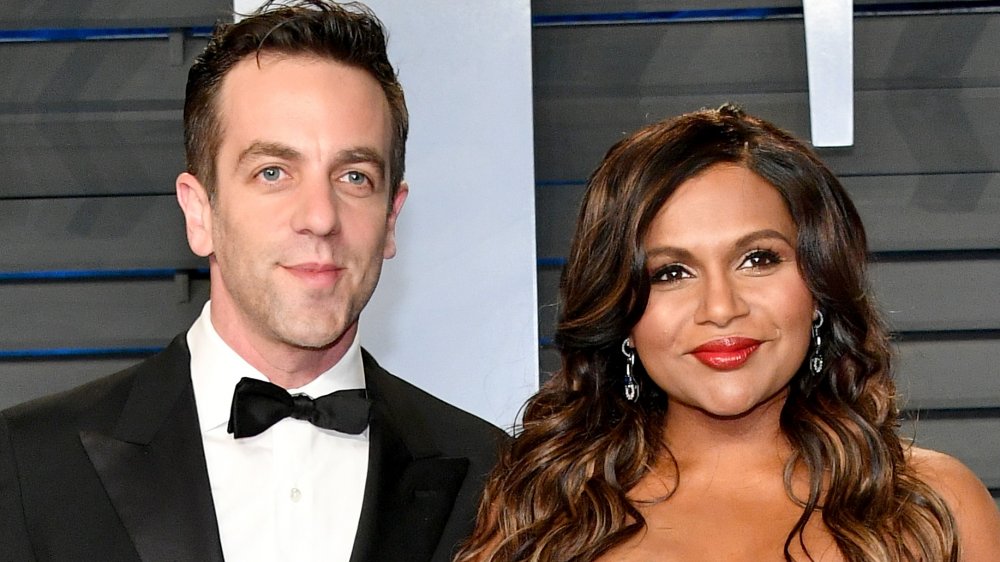 Dia Dipasupil/Getty Images
For years, there have been rumors circulating that B.J. Novak is the biological father of Mindy Kaling's daughter, Katherine. After all, they dated on and off while filming the show The Office together, in which they played on-again, off-again couple Kelly Kapoor and Ryan Howard, and the world hasn't stopped shipping even since. Despite ending things romantically, Kaling and Novak have remained close friends. So close, in fact, that the actress chose him to be her daughter's godfather.
"... [T]he truth is that B.J. is so much more like family now than a platonic friend. He's the godfather to my daughter, he comes over like once a week," she told Good Housekeeping in May 2019. "Sometimes he'll come over just to hang out with her."
In 2015, she described their relationship as "weird as hell." She told InStyle (via People): "He is not my boyfriend, but he is not my best friend. I guess you could describe our relationship as a 'romantically charged camaraderie with loud arguments,' but I don't think Facebook would accept this as a new status."
Though Kaling has yet to confirm or deny if Novak is the father, there's a good reason why she wants to keep her children's paternity a secret.
Mindy Kaling has a reason for the secrecy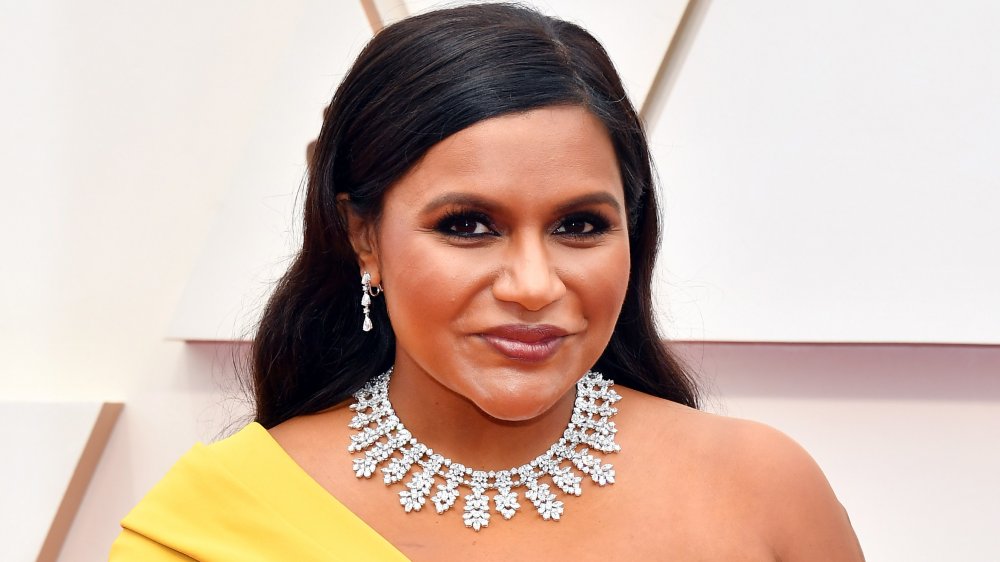 Amy Sussman/Getty Images
It doesn't seem like Mindy Kaling will be unveiling the identity of her children's father anytime soon — even now, after welcoming her second child— and yes, let this be a reminder that her wish is well within her rights. According to Page Six, there's no one listed as the father on her daughter Katherine's birth certificate. Additionally, in June 2019, The Mindy Project alum made it pretty clear it will be her child's decision to reveal her father if that's what she wants. "My feeling is that, until I speak to my daughter about that, I'm not going to talk to anyone else about it," she explained to The New York Times.
Kaling has also been private with her daughter's pictures, and it's likely she'll do the same with her son. As of this writing, she has yet to post a picture of her daughter's face and has only shared photos of her back or hands. "It's really essential to my life that there be something not everybody knows about," the actress previously told Glamour. "That's a boundary, but it's a very small boundary. Everything else I really don't have any issue sharing."