Celine Dion Holds Back Tears As She Announces Heartbreaking Health Diagnosis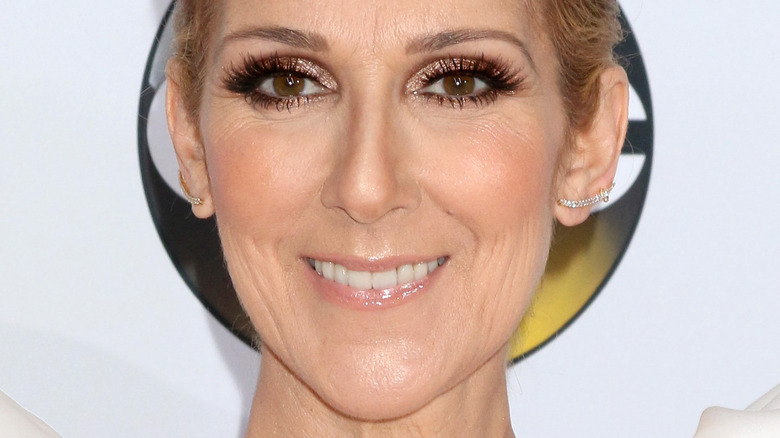 Kathy Hutchins/Shutterstock
For over 30 years, songstress Celine Dion has gifted us with the magic of her music. With her powerful vocals and regal stage presence, the Canadian singer has moved audiences with her live performances and recordings of hit songs such as "My Heart Will Go On" and "All by Myself," just to name a couple.
Despite her professional success, the Grammy Award-winner has dealt with major tragedy in her personal life. In 2016, her husband René Angélil died from throat cancer. Just days later, her brother Daniel Dion died from cancer, suffering from a diagnosis similar to Angélil's. That year, Dion appeared on ABC News to discuss her grief regarding her husband and brother's death. Referring to Angélil, she shared, "He did not die in my arms. But I think he died in my heart."
On top of that, Dion has had her share of recent health issues. In the past couple years, she has canceled and postponed concert dates due to some mysterious muscle spasms she was dealing with. In another interview with ABC News, Dion's sister, Claudette Dion, offered her perspective. She explained, "She shared with me that the stage had a steep incline when she was performing that would cause problems to her muscles, legs and feet." As we now know, there is more to the story. The truth on Dion's health problems has just been revealed, as the singer recently took to social media to share details about her condition...and it's heartbreaking.
Celine Dion has rare stiff-person syndrome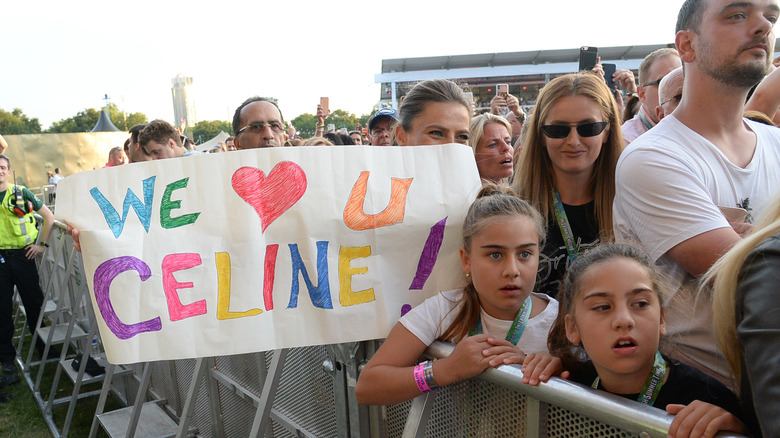 Dave J Hogan/Getty Images
Celine Dion has just shared some devastating news about her health in an Instagram post. In a video, she revealed that she has stiff-person syndrome, a rare neurological disorder that affects "something like one in a million people," and has been causing her debilitating muscle spasms, she noted. To add to the everyday hardships, the condition also affects her ability to sing and perform. She was visibly emotional in the video, revealing, "I've been dealing with problems with my health for a long time, and it's been really difficult for me to face these challenges and to talk about everything that I've been going through." She canceled several of her summer 2023 shows, and postponed her spring 2023 shows to 2024. She added that she's prioritizing her recovery.
Fans took to Twitter to convey their utmost support for Dion. One user is clearly rooting for the singer, writing, "I just knew it was serious. Celine, you are my hero. One in a billion. Of course, it had to be something so rare to take you down. But you've got this!" Another person tweeted, "Celine Dion is an international treasure. Hope she gets well soon." Many fans are deeply upset about the news, with one user tweeting, "The way I just cried over seeing Celine Dion so heartbroken over being human is one of the most heartfelt things I've ever seen. This woman true icon, true talent deserves the speediest recovery methods to help her."
Celine Dion has canceled show dates numerous times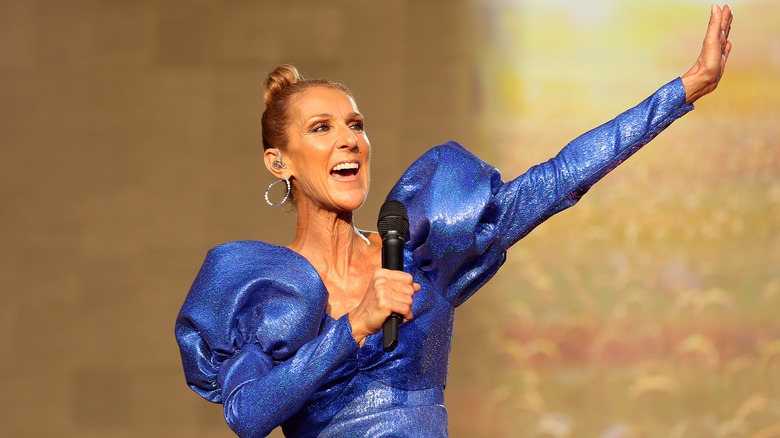 Simone Joyner/Getty Images
Sadly, Celine Dion has been trying to bounce back for quite some time. Yet, it's been a long journey to restore her health. In October 2021, TMZ reported that the star was postponing her November Las Vegas show due to relentless muscle spasms that prevented her from rehearsing. Dion remarked that she was "heartbroken" as she felt she was disappointing fans. She revealed, "I want to get through this thing as soon as I can."
Then in January 2022, the singer disclosed that she was canceling the North American March and April dates of her Courage World Tour because of her spasms, per her website. She stated, "I was really hoping that I'd be good to go by now, but I suppose I just have to be more patient and follow the regimen that my doctors are prescribing." However, it didn't stop there. In April 2022, Dion announced that she was moving her 2022 European concert dates to 2023. A statement on her website offered some hope, revealing, "I am doing a little bit better...but I'm still experiencing some spasms." She commented on how her condition impacts her ability to perform, continuing, "I need to be in top shape when I'm on stage. I honestly can't wait, but I'm just not there yet... I'm doing my very best to get back to the level that I need to be so that I can give 100% at my shows because that's what you deserve."