Prince Harry And Meghan Markle's Docuseries Has Former Royal Staff Enraged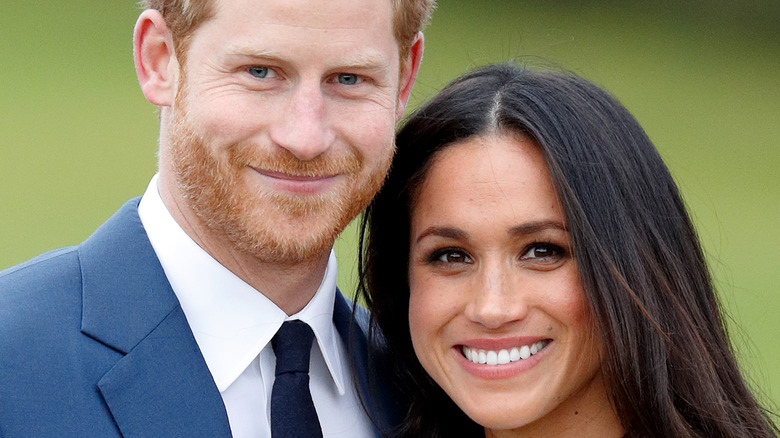 Max Mumby/indigo/Getty Images
Just days after Netflix released the full trailer for Prince Harry and Meghan Markle's docuseries, the first three (of six) episodes are available to the public. The couple, who famously gave a bombshell interview with Oprah Winfrey in 2021, following their decision to step down as senior royals, picked right up where they left off, offering their followers a healthy dose of sweet, family moments and their candid recollections of the inner workings of the royal family. 
The series kicks off on a rather sweet note, with the couple opening up about the early days of their romance. "Meg and I had met through Instagram. I was scrolling through my feed," shared Harry, via CNN. They also revealed that Prince Harry was late to their first date in Soho, London (due to a mix of traffic and nerves). And though Markle first wondered if this was a sign they wouldn't work, they ended up having a lot of fun. Later, the tone shifts when the couple discusses the British media, Princess Diana (and her parallels to the Duchess of Sussex), and Markle's dysfunctional family relationships. And while Prince Harry's accusation that the royal family is, at least, partially responsible for the intense media scrutiny that Markle has faced (via Cosmo), which doesn't come up in the first batch of episodes, they definitely set the stage for it. 
The documentary has sparked commentary from all over the internet. And now, an ex Buckingham Palace staffer is speaking out against Prince Harry and Markle's claims.
Ex royal staffers are enraged about the new docuseries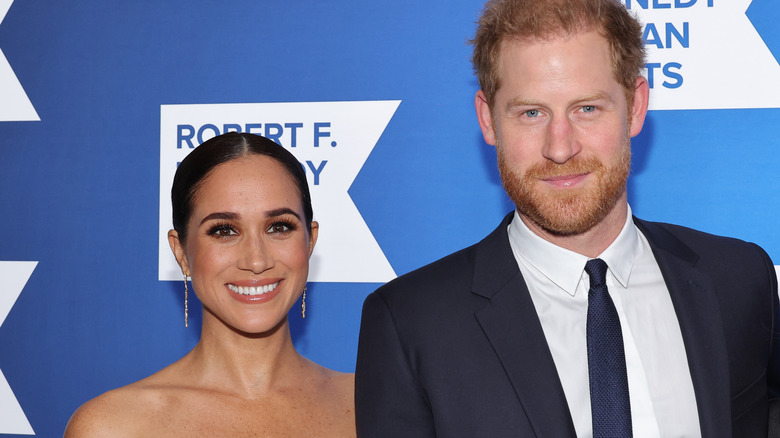 Mike Coppola/Getty Images
According to The Times UK, one ex Buckingham palace employee is not here for Prince Harry and Meghan Markle's documentary. The ex-staffer, who spoke anonymously, claimed that the Sussexes were being dishonest about their experience in the royal family, and were actually bullies themselves. The source also claimed that, in order for staff members to support the royal family, the royals needed to void their nondisclosure agreements. "The only way to end it once for good is for us to be allowed to speak, and for the palace to firmly reject their lies," shared the anonymous employee. This staffer also wielded a mountain of disdain for Markle. 
"She knows we can't financially protect ourselves by going to court, so she keeps pushing," they said. "It's all a game for her. And she is loving it." And while the former employee has "chosen to remain silent out of respect for the crown, if they keep attacking us and our characters, reputation, etcetera, we need to feel we are equally supported by the royal family."
Prior to the series' release, Prince Harry and Meghan Markle also came under fire for including stock footage of aggressive reporters within the docuseries, creating the illusion of events that never happened, via BuzzFeed. However, sources close to the couple have spoken up and defended the documentary's editing. "You use stock images to tell a story," shared the source with Page Six. "It's not meant to be literal in a trailer."
Prince Harry and Meghan Markle's former staff tell a different story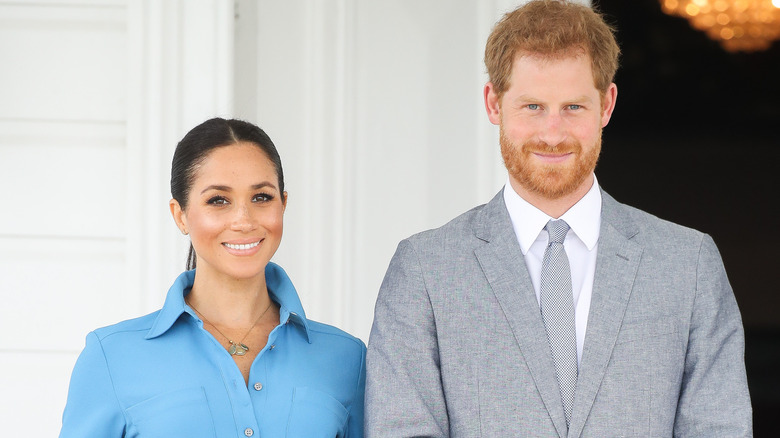 Chris Jackson/Getty Images
Unfortunately, this is far from the first time that Prince Harry and Meghan Markle have had to deal with alleged accusations launched by their ex-staffers. For example, royal correspondent Valentine Low wrote in his book, "Courtiers, the Hidden Power Behind The Crown," that Markle had a history of being rude to the staff, as reported by the Daily Beast. Within the same book, several more supposed ex-staffers launched more attacks Markle's way. "She wanted to be rejected, because she was obsessed with that narrative from day one," said one of the sources, per Sky News.
However, not all reports by the couple's former staff have been negative. In 2021, Meghan Markle's former Chief of Staff, Catherine St-Laurent, shared some details about her time working for the Duchess of Sussex. "It was an incredible experience," she shared with The Cut. "They are incredibly talented and creative leaders," she added. "I'm grateful to have had the opportunity to do that, to be able to be with them on their journey. The time that I spent with them was incredibly fulfilling."  
As E! News points out, St-Laurent may not be Markle's chief of staff anymore, however, she still works in their close proximity. These days, however, she acts as an senior advisor for their non-profit, Archwell Foundation. "I think they have the potential to be very influential leaders in the social-impact space," shared St-Laurent. "I look forward to continuing to be a part of that."