Here's How Far Joanna Gaines Really Got In School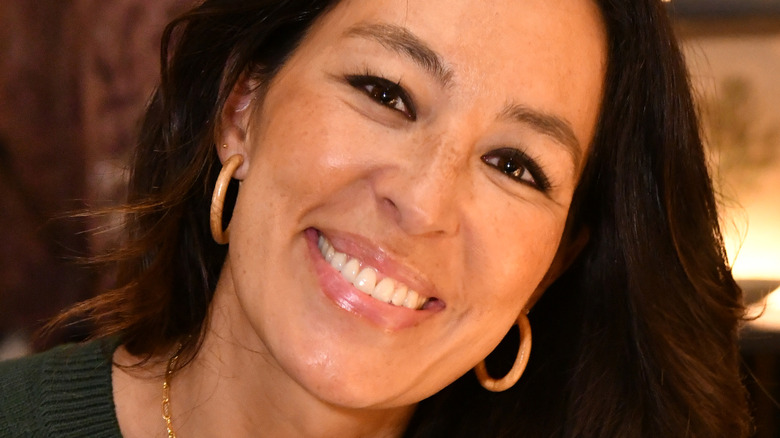 Craig Barritt/Getty Images
Joanna Gaines first rose to fame in 2013 when she began starring on HGTV's "Fixer Upper" alongside her husband, Chip Gaines. The show featured the couple turning rundown properties into dream homes for their clients in and around Waco, Texas. Prior to becoming a reality television star, Joanna created her design company called Magnolia and opened up her brick-and-mortar store Magnolia Market in 2003, per her website. Joanna, along with her husband, slowly created an empire that includes their magazine, Magnolia Journal, and their own cable network, Magnolia Network.
Joanna and Chip starred on "Fixer Upper" until 2018, when they made the decision to spend more time with their family. "It is with both sadness and expectation that we share the news that season 5 of Fixer Upper will be our last," they wrote on their blog. "This is just us recognizing that we need to catch our breath for a moment."
In 2020, the couple announced that they would be returning to "Fixer Upper" on Magnolia Network in 2021. "Joanna and I are builders. At any given time, it seems that one of us is trying to convince the other of some worn down thing in need of fixing," Chip wrote. It seems as if home renovation is in Joanna's blood and with her natural talent, fans are curious to know if she went to school for interior design.
Joanna Gaines went to school for broadcast journalism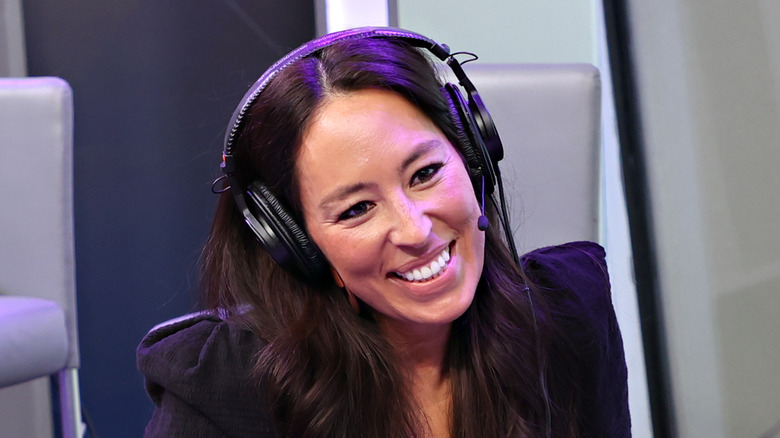 Cindy Ord/Getty Images
Joanna Gaines didn't start her career as an interior designer. The "Fixer Upper" star grew up in Texas and attended McLennan Community College for business to prepare her for taking over her father's Jeffery Stevens' Firestone store, per Baylor. While producing commercials for the tire business, Gaines realized she had a dream of becoming a broadcast journalist and got admitted to Baylor University. "Even though I'm a naturally shy, introverted person, there's something about the camera that I enjoy," she shared.
During her years in college, Gaines went to New York for an internship at "48 Hours" with Dan Rather. However, she soon realized her heart wasn't in broadcast journalism. "As amazing as it was to live on West 57th Street and work under a man as esteemed as Dan Rather, I quickly fell out of love with the news business while working that job," she wrote in "The Magnolia Story." Living in New York City sparked her love of interior design, and she went back to Texas with a dream. Gaines graduated from Baylor in 2001 and that same year, she met Chip and the two would go on to work in real estate together.
Joanna Gaines took a course at Harvard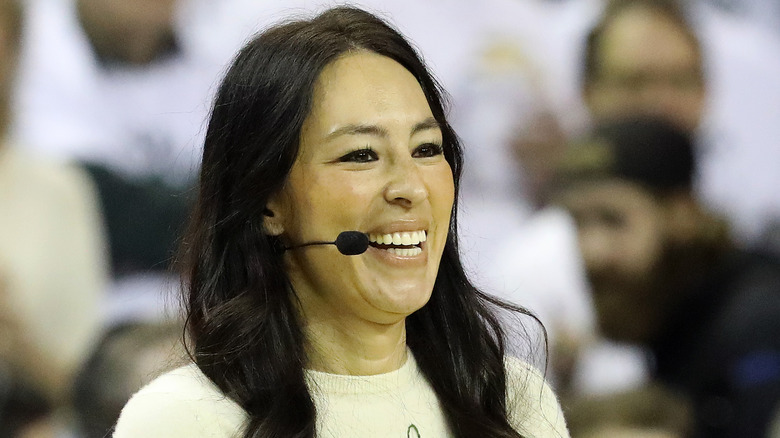 Ronald Martinez/Getty Images
In 2019, Joanna Gaines decided to take her education up a notch and took a course at Harvard Business School alongside husband Chip Gaines. Johanna shared a carousel of pictures on Instagram of the two of them at the esteemed Ivy League school. "Course complete! School looks good on you @chipgaines," she wrote. The couple took a four-day course on "The Business of Entertainment, Media, and Sports," alongside other celebrities like Ciara and NBA star Kevin Love, per E! News.
"What we witnessed this week at @harvardhbs was human beings at their very finest. 85 people from all around the world, from all different walks of lives, with different cultural backgrounds, religions, political beliefs and professions. We learned from on another and spoke into each other's lives, sometimes challenging but always valuing every perspective," Joanna shared on Instagram.
Their "BEMS" program professor Anita Elberse gave the industrious couple a shout-out on her Instagram. "So interesting to learn more about how they got their start with Fixer Upper, grew it into a television phenomenon, build the Magnolia brand and drove crowds to Waco, Texas, and how they now approach the launch of their own network. They absolutely crushed it," she penned. With all that schooling under her belt, it seems Joanna is quite unstoppable!