The Reason Fans Really Think Prince Harry Left The Royal Family - Exclusive Survey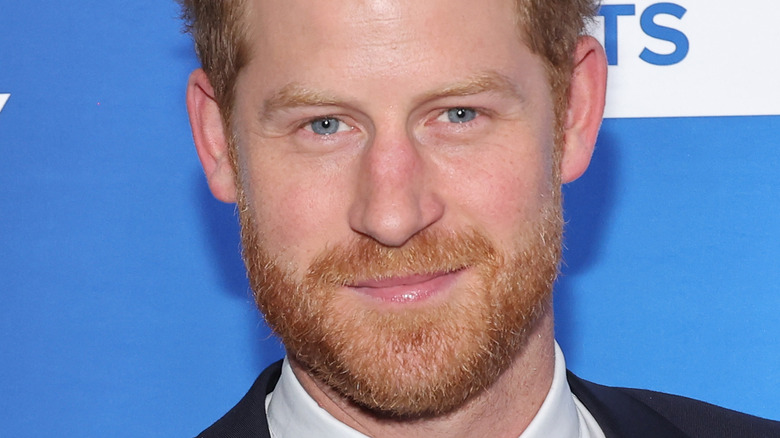 Mike Coppola/Getty Images
In February 2021, it was announced that Prince Harry and Meghan Markle would be stepping down from their duties as royal family members. "While all are saddened by their decision, The Duke and Duchess remain much loved members of the family," the statement posted to the royal family website said.
Since then, The Duke and Duchess of Sussex have moved to the United States to start living a simpler life. "Home for me, now, for the time being, is in the States," Prince Harry told "Today" in April 2022 about adjusting to a new life outside of royalty. "And it really feels that way, as well." He then explained that the two will still be serving the public while living in America. "Nothing's changed for us," he added.
And now, Harry and Meghan are telling all in their new Netflix docuseries "Harry & Meghan." In the series, they reveal what has been hard for them in regards to being a part of the Royal Family. "It's really nice to just be able to have the opportunity to let people have a bit more of a glimpse into what's happened and also who we are," the former actor said in the docuseries (via Hola!). With that being said, what do Nicki Swift followers believe is the reason for Prince Harry's departure from his family?
Fans determine that family drama led to Prince Harry's departure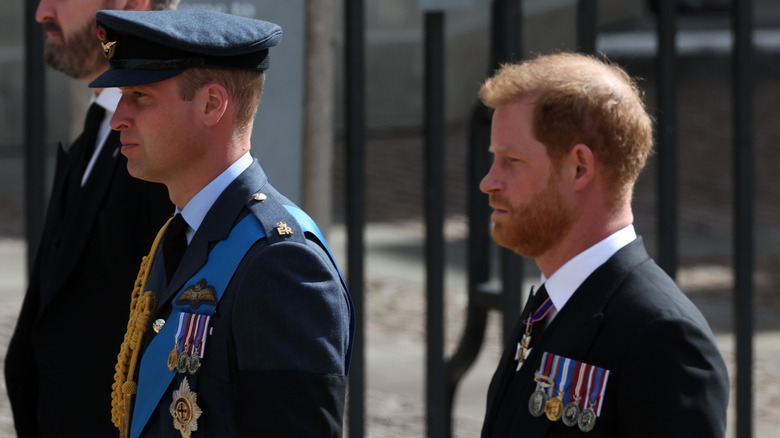 Wpa Pool/Getty Images
Out of the 8,200 people who took our YouTube survey, 55% of fans believe that issues within the family are the primary reason from Prince Harry's exit from the royals. Royal family expert Angela Levin told Express, "Prince Harry is more emotional than William and wears his heart on his sleeve," reminding people that Prince William is expected to be a future king. People believe this difference in personalities is what drove Prince Harry away from his royal duties.
Coming in at 27%, fans also believe protecting Meghan Markle was a factor in Prince Harry stepping down from his royal family duties. In "Harry & Meghan," the concern for the former actor's safety was brought to attention, especially when she and Prince Harry went public with their relationship. In the documentary, Silver Tree, director of "Suits," said, "I don't think anyone knew how to manage that new normal. I was terrified somebody was gonna just be in her trailer waiting for her" (via Radio Times).
Protecting the children received 7% of the votes, making it another reason as to why Prince Harry made the decision to leave England. According to AP News, Prince Harry's lawyer Shaheed Fatima said during a High Court hearing in London that he "does not feel safe when he is in the U.K. given the security arrangements applied to him." Finally, struggles with the press and privacy rounded out the poll with 6% and 5% respectively.