The Tragic Death Of Parks And Recreation Star Helen Slayton-Hughes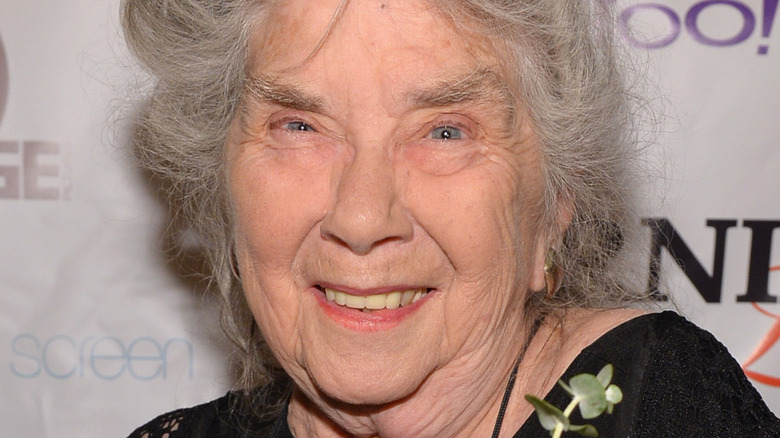 Alberto E. Rodriguez/Getty Images
Beloved actor Helen Slayton-Hughes has died at the age of 92. The news was initially confirmed by the beloved actor's family on Facebook. "To the friends and fans of our beloved Helen, Helen passed away last night," they wrote (via People). "Her pain has ended, but her fierce spirit lives on. Thank you for the love and support of her and her work." While the actor's family refrained from mentioning the cause of her death, they did upload a heartfelt video that featured an array of memorable moments from Slayton-Hughes' life. "To our beloved Helen ... you always made us laugh. You inspired us all by living your dream until the end," the video stated. "We know the laughter will continue wherever you are."
As the video suggested, Hughes was dedicated to her craft as an actor, as she had been cast in over 60 productions, per IMDb. Across her expansive career, she has starred in TV shows and movies like "The West Wing," "He's All That," "Desperate Housewives," and more. However, her most notable role was on NBC's hit series "Parks and Recreation" as the hilarious stenographer Ethel Beavers. Following the announcement of Slayton-Hughes' death, tributes have started to roll in for the beloved actor.
Aubrey Plaza and more pay tribute to Helen Slayton-Hughes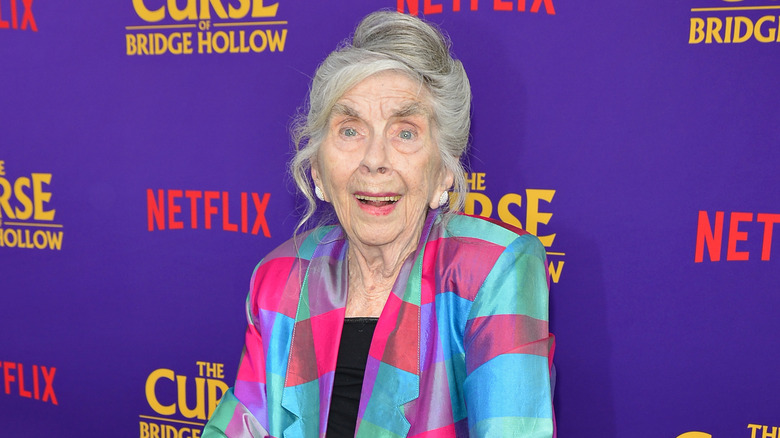 Jerod Harris/Getty Images
Shortly after Helen Slayton-Hughes' death made headlines, an array of admirers flocked to social media to pay their respects. Aubrey Plaza, who starred as April Ludgate in "Parks and Recreation," uploaded a heartfelt post about the actor on Instagram. "It was always Ethel Beavers. Always. Rest in Peace, Helen. You were so loved and admired, and I wanna be you when I grow up." The show's Instagram account echoed similar sentiments, posting: "Rest in peace, Helen Slayton-Hughes Ethel Beavers will forever be in our hearts."
On Twitter, one fan wrote: "RIP Helen Slayton-Hughes, aka Ethel Beavers. You're 5000 Candles in the Wind." Another user thanked Slayton-Hughes for making their time as a "Parks and Recreation" extra a memorable experience. "Being an extra on 'Parks and Rec' was my favorite background experience, and a big part of that was because it was a scene that included Ethel Beavers. Rest well, queen." they tweeted.
Despite being a veteran in the entertainment sphere, Slayton-Hughes always remained humble when booking roles, big or small. After being cast in Peacock's hit sitcom "Rutherford Falls" as Aunt Ida in 2021, the 92-year-old actor opened up about her excitement in a heartfelt tweet. "I am thrilled and honored to have even the teeniest of parts (through that of a magnificent woman on her birthday) in Rutherford Falls... the show is SO special! Don't miss it," she wrote (via Deadline).