Meghan McCain Didn't Keep Her Least Favorite Guest On The View A Secret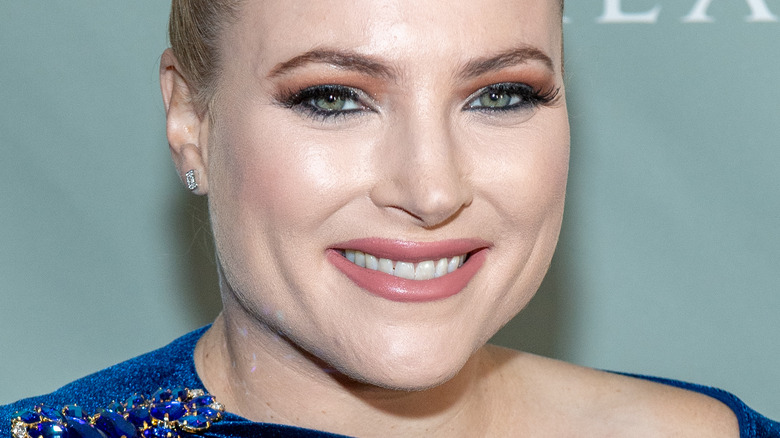 Roy Rochlin/Getty Images
No one can claim that Meghan McCain does not speak her mind. That was seemingly her job during her four years as cohost of "The View," the popular ABC daytime talk show created by Barbara Walters back in 1997. The daughter of late senator John McCain was one of a few conservative voices there — until Meghan quit "The View" in 2021.
In an excerpt from "Bad Republican," her memoir released that year (via Variety), Meghan discussed the "toxic, direct, and purposeful hostility" she says she faced at the show. For a series that amplified women's ideas and encouraged women supporting other women, Meghan said, "For me, 'The View' didn't feel like a pro-women show." Particularly as the lone conservative voice at the time, she felt like her cohosts "punished" her for being a Republican. Meghan especially felt Joy Behar and Whoopi Goldberg both turned on her, especially after her rough return from maternity leave. However, insiders told TMZ Meghan was often the cause, not the receiver, of the toxicity.
And despite her conservative takes, she has been forthcoming about her disdain for Trump — particularly after he continually insulted her father. She doesn't feel much love for his supporters either, as evidenced by the reveal of Meghan's least favorite guest on "The View."
One very outspoken Republican was Meghan McCain's least favorite guest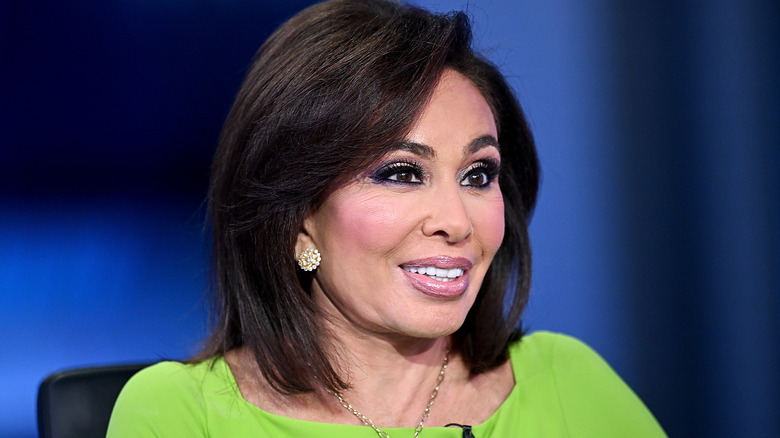 Steven Ferdman/Getty Images
In her 2021 memoir, "Bad Republican," Meghan McCain spoke candidly about her four-year experience as cohost on "The View." In addition to tidbits about how her father insisted she accept the cohost position, former President Donald Trump called her during his public attacks on Senator McCain, and her cohosts turned on her, per the Daily Mail, McCain also discussed the people she felt were her least favorite interview guests on the show. (McCain left "The View" to serve as a columnist for the Daily Mail, per Hollywood Life.) The worst guest of all? Fox News pundit, Judge Jeanine Pirro.
"She came on the show and told us we all had Trump Derangement Syndrome, and when we pushed back, she became instantly enraged," McCain said (via the Daily Mail) of the Fox personality's July 2018 appearance. McCain said Pirro threw her microphone at her, and told Whoopi Goldberg that Pirro had done more for Black women than Goldberg ever had. McCain recounted that she "heard Whoopi yelling at her to get the hell out of the building." Pirro also apparently used one expletive repeatedly. "Who says c**ksucker, much less shouts it 1,000 times?," McCain asked. "It's the dumbest word."
McCain said Pirro also discussed the taping that evening on Sean Hannity's show, saying Pirro "recalled the episode as if she'd been an innocent victim and Whoopi was insane," she said. "I yelled at my TV when I saw that."
Meghan McCain also didn't like other guests, including Nathan Lane
Jeanine Pirro wasn't the only "The View" guest Meghan McCain didn't like. In addition to her honest feelings about former president Donald Trump, she didn't have much love for his son, either. "I interviewed Donald Trump, Jr., even though he'd attacked my family," she wrote in an excerpt of her memoir printed in Variety. "It was a disaster," she said (via the Daily Mail). "He packed the audience with Trump supporters and brought his girlfriend Kimberly Guilfoyle who I used to work with at Fox News, before she was fired for allegedly sending around penis pictures." She also said he made "The View" feel "a lot like an episode of the Jerry Springer Show or an MMA cage match."
But McCain wasn't finished speaking badly about other guests. "James Comey was so slick and rehearsed that he was a terrible guest. Rachel Maddow same thing," she explained. But at least those are not necessarily attacks on their character. She wasn't so kind to Broadway legend and "Only Murders in the Building" star Nathan Lane. "Nathan Lane was a d**k," she said. "It made me so mad because I loved him before I met him." She didn't explain why he was so terrible, and the interview on YouTube doesn't even show McCain on screen.
Fortunately, McCain didn't have only negative things to say, heaping praise on guests Terry Crews, "angel [lady]" Jamie Lee Curtis, and Tyler Perry, who she said "has this miraculous energy about him, it's gravitational."