How Much Does The Cast Of Selling Sunset Get Paid?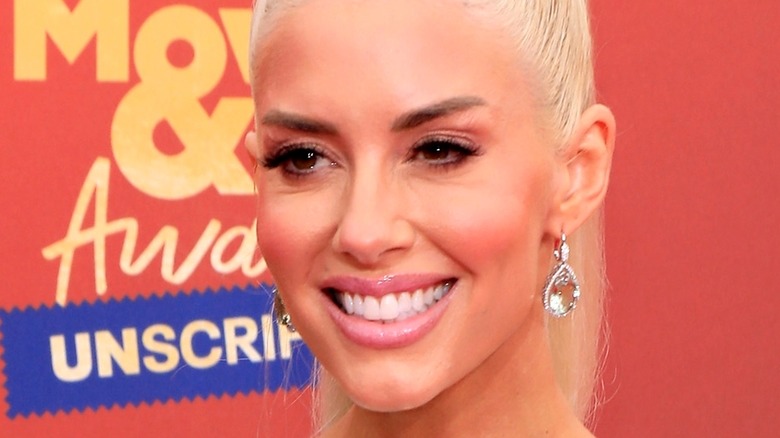 Kathy Hutchins/Shutterstock
There's no other show on television that makes real estate more glamorous than Netflix's "Selling Sunset." The hit TV series follows the lives of estate agents at The Oppenheim Group as they try to sell Los Angeles' hottest multi-million dollar properties.
In every episode, we see how the likes of Chrishell Stause, Mary Fitzgerald, Christine Quinn, and Maya Vander hustle hard to close a sale. And in between open houses, client meetings, and signing contracts, viewers also get a glimpse of their life outside of the real estate business, from the men they date to the drama they have amongst each other.
As we all know by now, being a reality star has its perks. For one, nearly everything you do on the show is footed by the production company. For another, you  
also get to take home a hefty paycheck. The Kardashians reportedly rake in a massive 9-figure salary for their Hulu series, per Variety, but do the ladies of "Selling Sunset" get just as much?
Christine Quinn reveals she's the highest-paid member on Selling Sunset
David M. Benett/Getty Images
Aside from commissions hitting their bank accounts, the cast of "Selling Sunset" take home a handsome salary, too, at least according to Christine Quinn.  On the "Call Her Daddy" podcast, she dished that she's one of the highest-paid among the cast, but it's something she and her legal team had to fight hard for.
"There's three different tiers," she said of their salary without divulging the specifics (via Us Weekly). "I get paid the most. Jason as well. My entertainment attorney, you know, basically [said] this is my value and I think it's all about recognizing your worth." She also explained that she attempted to ask everyone to work together to get paid fairly, but it fell through. "Some people were eager to sign their contracts right away, which immediately tiered them in a different group," she added. Quinn even revealed that while some of them tried negotiating their respecting payouts every season, they were "stuck in a bracket" in the beginning. "The episodic rate didn't even cover glam for a day," she shared (via Pop Sugar).
Meanwhile, series creator Adam DiVello told Variety that Netflix doesn't pay for the cast's clothes and makeup because he wants them to be their authentic selves. "The only days that we provide glam are on interview days where they sit on the sofa and talk to the camera," he said. "But the rest of the time, that's all them."
Inside the Selling Sunset cast's hustle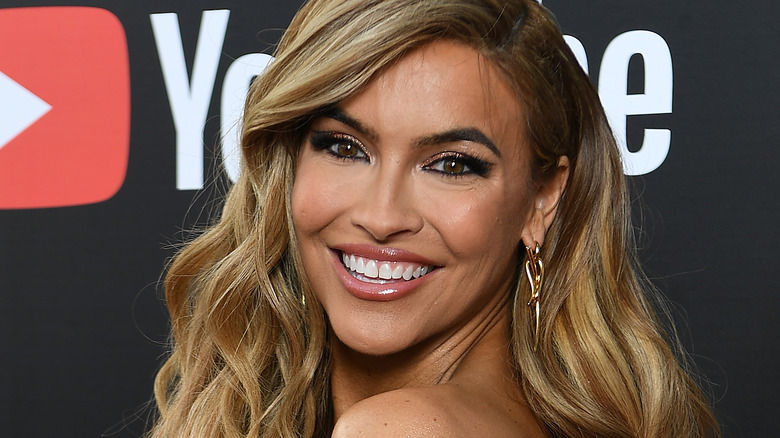 Wendell Teodoro/Getty Images
The cast of "Selling Sunset" may make selling houses look easy, but in reality, they have to pull all the stops to make a sale, lest they end up with nothing. "I think the hardest thing in real estate is working for commission only," Mary Fitzgerald told Express UK. "Spending months sometimes with a client, and then they change their minds. The best part can also be when a client finds something they love immediately and I make a huge commission with very little effort." Of course, it doesn't happen all the time, so she has to make contingency plans to secure a deal. "I have double-ended deals represented the buyer as well on my own listing, so this is the best scenario for an agent," she shared.
What's more, since they have made a name for themselves at this point, the cast also gets paid a ton for sponsored posts on Instagram. Per Elle UK, Chrishell Stause gets to command the most money for a single post, earning just a little $5000 for a post. Christine Quinn reportedly charges around $4700, while Heather Rae Young and Davina Porantz earn $4300 and $581, respectively. Not bad, eh?