The Medical Condition Whitney Way Thore Lives With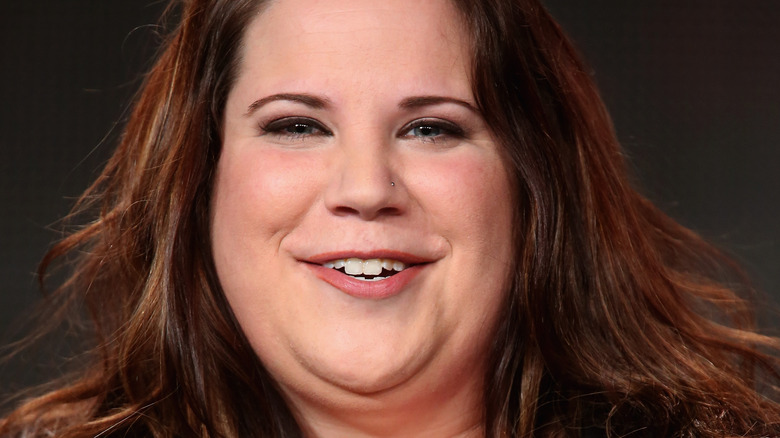 Frederick M. Brown/Getty Images
For most of her life, Whitney Way Thore has advocated body positivity.
The "My Big Fat Fabulous Life" star's career in the reality TV business kickstarted when she went viral for her dance video series called "A Fat Girl Dancing," in which she showcased her dancing chops as she hit moves to top 40 pop songs. Around the same time, she took advantage of her newfound fame and launched her No Body Shame Campaign with the hopes of helping "people of every variety live their lives fully, passionately, and free of shame," per Life & Style. She also said in a video that there's "no wrong way to have a body," and that each person is "more than the sum of our parts."
Shortly after her dancing videos made waves, Thore found herself starring on the TLC show, where she started chronicling her road to weight loss, as well as the trials and tribulations she faces in life and love. That includes her health struggles, too, including her experience with a condition called PCOS.
Inside Whitney Way Thore's struggles with PCOS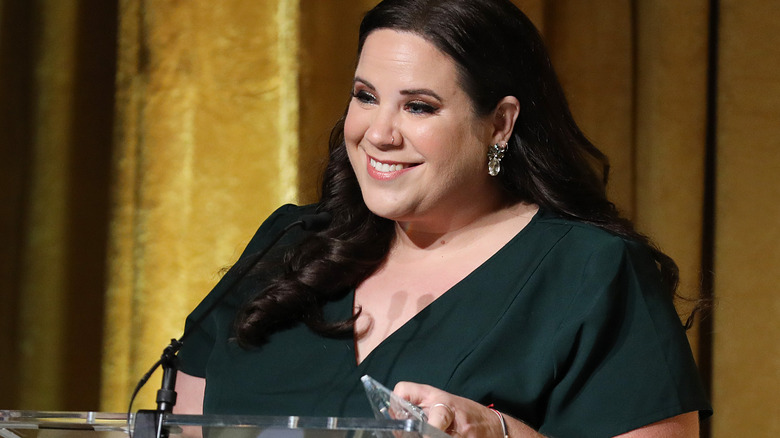 Cindy Ord/Getty Images
Just as much as she's been open about her weight loss journey, Whitney Way Thore's also vocal about her struggles with polycystic ovarian syndrome or PCOS. According to the Cleveland Clinic, PCOS is a condition in which a person's ovaries overproduce a hormone called androgen, causing an imbalance in their respective reproductive systems. As a result, people who have PCOS often experience an unpredictable menstrual cycle, acne, issues with fertility, and in Thore's case, excessive weight gain and balding.
"When I first got diagnosed with PCOS at age 23, I had never even heard of [the condition]," Thore told Redbook in 2015. "Now, talking to other women with PCOS, that seems to be a common theme, and it's kind of shocking that so few of us have any idea it exists when it affects about one in every 10 women."
Speaking with the Daily Mail, Thore said that when she was younger, she had been afraid to consult medical professionals because they couldn't get to the bottom of what she was experiencing. She started spiraling then, and it wasn't until she was 21 that she was finally diagnosed with PCOS. "I could absolutely [have] been spared 10 years of depression if I'd been diagnosed earlier ... There's a link between PCOS and depression as it causes a hormone imbalance," she shared. "It's all so clear in hindsight but at the time I thought it was all my fault."
How Whitney Way Thore is dealing with PCOS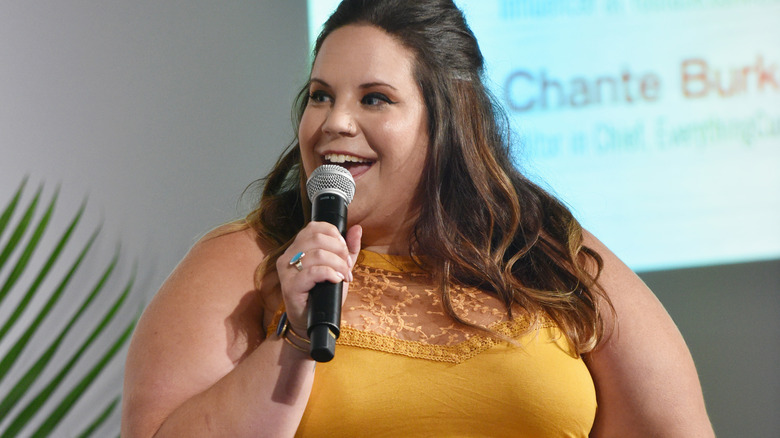 Bryan Bedder/Getty Images
Make no mistake. Whitney Way Thore isn't solely pinning her weight gain on her PCOS diagnosis. While it contributed to it, she said that ultimately, what caused her weight issues were a combination of health problems and "personal responsibility."
Speaking with People, she shared her honest thoughts: "My initial weight gain in college was 100 lbs. in eight months. I absolutely blame that on PCOS. It happened out of nowhere, I had no control over it," she shared, adding that her weight gain continued from then on. "What made me fat was a combination of PCOS and the shame and the stigma that you face being a fat woman in America ... Did I want to take really good care of myself? No. But if anybody thinks that I just blame the fact that I'm 380 lbs. on PCOS, that's clearly wrong."
John Hopkins Medicine notes that there's currently no cure for PCOS, so to this day, Thore still struggles with its symptoms. She's quite open about it, too. In an Instagram Story in 2020, she called it her "biggest insecurity" and got real about how she navigates her feelings about the condition. "I've known I've had PCOS since I was like 21, and I don't normally get emotional when I talk about it... And I was just going through all of the symptoms and everything to explain it to my friend, and it just...it sucks," she admitted. "I guess if you need to cry have a cry" (via People).