General Hospital Star Tabyana Ali Bares All About Her Mental Health Struggles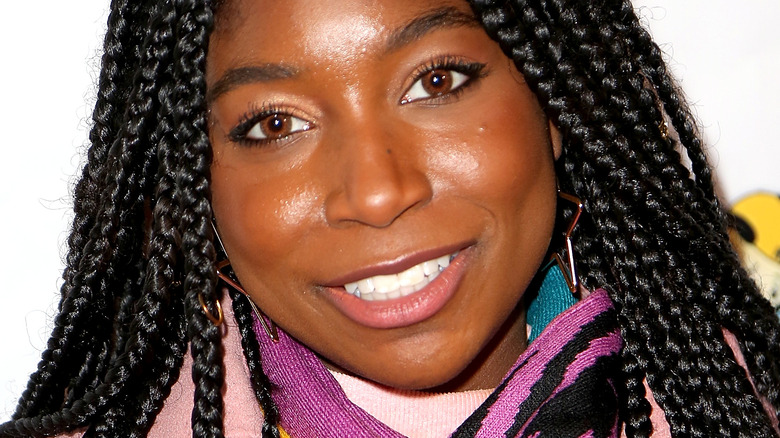 Maury Phillips/Getty Images
In March, "General Hospital" fans were surprised when rising star Sydney Mikayla vacated the role of Trina Robinson to focus on her collegiate studies. However, the role wasn't vacant for long because Tabyana Ali quickly took over the character. When Ali first popped up on the "GH" canvas, her character, Trina, was in the midst of a megawatt personal crisis. Trina was facing jail time for allegedly creating a sex tape of her friends Cameron Webber (William Lipton) and Josslyn Jacks (Eden McCoy), and distributing it as revenge porn. But, Trina was innocent (via Soaps In Depth).
Ali brought a convincing performance, jumping into the highly emotionally storyline chock full of chaos. The conviction with which she played the turmoil Trina was experiencing left viewers wondering where she could've pulled the inspiration from — what life experiences could've served as a source of pain? As someone in the public eye, people are bound to have a litanty of questions about her personal life, wondering what she's gone through or if she's anything like her on-screen persona.
Unfortunately for Ali, she knows all too well the mental health struggles faced by millions around the world on a daily basis. Thankfully for fans, she's opening up about her experiences, shedding new light on the harrowing anxiety and depression she's faced for so long (via Soap Hub).
Tabyana Ali has 'always struggled with inner turmoil'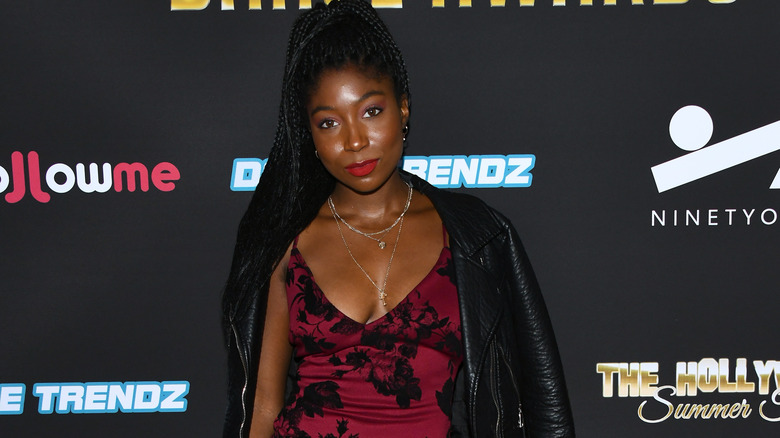 Araya Doheny/Getty Images
During an interview on "General Hospital" co-star Maurice Benard's (Sonny Corinthos) popular podcast, "State of Mind," Tabyana Ali, one of the soap's younger actors, opened up about her struggles with mental health more than ever before. Her appearance was not only enlightening with regard to her own battle with anxiety and depression, but it also shined a spotlight on the disease, bringing more awareness to viewers at home potentially suffering.
Ali explained to host Benard that she has battled depression the majority of her life, saying, "I don't know how to explain it, It was hard. Because on the outside, I felt like I was visibly fine." Her comments are especially monumental because it highlights the reality of young people also being susceptible to the disease.
Per Soaps, at the age of 20, Ali's unafraid to bear all and tackle such sensitive topics. She also told Benard, "Because of certain situations in my family life, I always struggled with inner turmoil. I could never figure out why because I always felt very blessed. I felt like I had a lot of stuff to be grateful for, even if there were things that were happening in my life that was kind of destructive. I had great siblings, I had a great mother, I had food, I had a house, I had this career. There was so much for me to be thankful for."
Fans show their support for Tabyana Ali's openness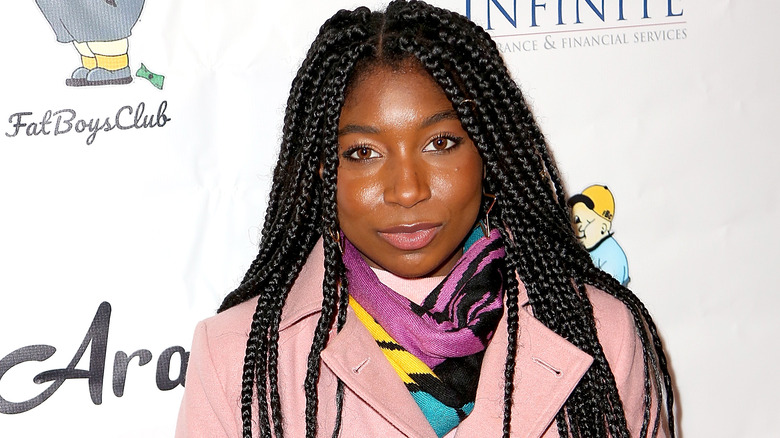 Maury Phillips/Getty Images
Tabyana Ali's candidness regarding her battle with anxiety and depression didn't go unnoticed by her loyal fans. On Twitter, one fan wrote, "My family faces mental health issues daily and I love seeing these podcasts. Thank you both for sharing your experiences." However, Ali also touched upon the emptiness that can come with it. In the interview, she said, "There were moments where I felt completely nothing. And that word is used lightly. The feeling of nothing. I felt the feeling of nothing. And it just would be in my chest and nothing felt like it could fill the hole in my chest."
Thankfully, things having been moving in the right direction for Ali. Her mental health issues are becoming a bit easier, and she's seeing the proverbial light at the end of the tunnel. She told Benard, ""All of that is starting to disappear. I can't even feel it anymore. I feel like I've changed 17 times this year. And each time, I go against the person I saw myself becoming when I was depressed."
Ali's appearance on "State of Mind" is merely one instance of veteran "General Hospital" actor Benard using his platform to give actors a voice about their issues and spread awareness about illnesses such as anxiety, depression, post traumatic stress disorder, and bipolar disorder (via ABC).
If you or someone you know needs help with mental health, please contact the Crisis Text Line by texting HOME to 741741, call the National Alliance on Mental Illness helpline at 1-800-950-NAMI (6264), or visit the National Institute of Mental Health website.