The Feud Between Flipping Out's Jeff Lewis And Jenni Pulos Explained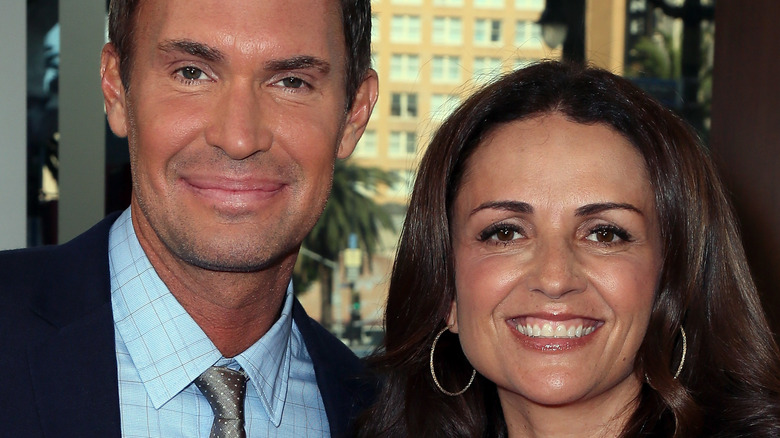 David Livingston/Getty Images
Few reality TV co-workers embodied the meaning of the word "work spouse" more than "Flipping Out" stars Jeff Lewis and Jenni Pulos.
For 11 straight seasons of the Bravo show, the two longtime real estate collaborators were each other's partners in crime as they took on flipping projects and home design work. Pulos started as Lewis' assistant and then eventually rose in the ranks as his project manager. While they constantly bicker and "flip out" on one another, they've also been each other confidantes through life. They've been by each other's sides through welcoming babies, divorces, and more drama than you could imagine.
Pulos has always known that Lewis was a tough boss from the get-go, but he's had a change of heart over the years, to the point that he was kinder to her when she started having children. "I think when I was pregnant, Jeff understood that sometimes things were moving a little slower with my brain. So yeah, he was pretty understanding, and he definitely cut me some slack, I think," she shared on the show (via Bravo). "But I mean, that's cutting slack in Jeff Lewis' world, so how much slack is that really? It's like a pin drop." When it was Lewis' turn to become a first-time parent, he even asked Pulos to be his child's godmother.
While Lewis and Pulos would always argue on "Flipping Out," they tended to resolve their issues at the end of the day. That is, until Season 11, when flipping out turned into a falling out.
Jenni Pulos never thought she would be fired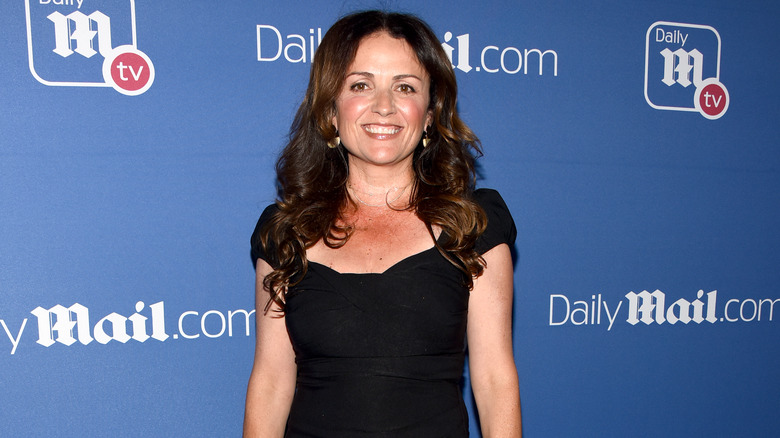 Araya Doheny/Getty Images
Jeff Lewis is no stranger to firing people on "Flipping Out," but fans didn't think he would ever fire Jenni Pulos — including Pulos herself. News of their abrupt falling out was first reported by People, with a source dishing that it was due to different factors. "They both had different priorities pushing them in opposite directions... It was only a matter of time before it eventually exploded," they said, adding that while Lewis "thought of her as his No. 2," "she wasn't invested in the same way he was."
Pulos, for her part, said she never anticipated that her longtime partner and friend would cut ties with her — ever. "I had no idea it was coming," she shared with People. "He decided he was going to terminate me from his business and so then in turn, the decision was made. I always saw myself seeing the show through." At the time, Pulos admitted that Lewis' reasoning for firing her never made sense, at least to her. "He said he wanted me to go and do my thing," she added. "We see things very differently. I believed I had been an asset to his business and he believed differently, I imagine."
While they're no longer friends, she still wishes Lewis the best. "I have loved him like a brother and I always will," she said on "Watch What Happens Live" (via Bravo). "I wish him and [Monroe] the best and their family and his father. They've been a big part of my life for a long time."
Jeff Lewis said Jenni Pulos played the victim card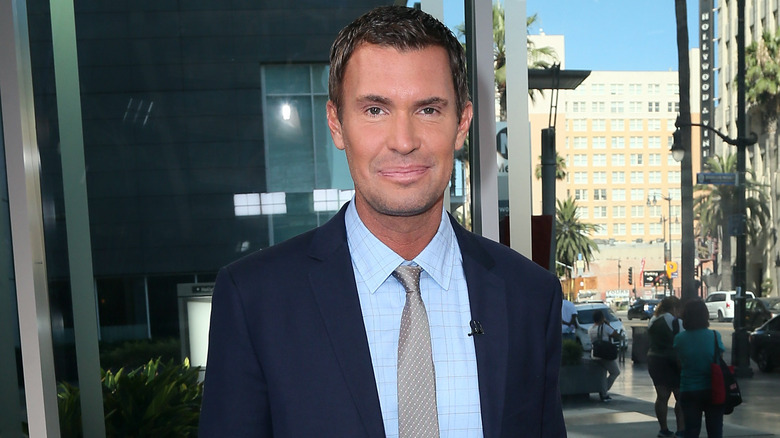 David Livingston/Getty Images
Meanwhile, according to Jeff Lewis, a huge part of the reason why his friendship with Jenni Pulos ended was because she started acting inauthentic on-camera. On his SiriusXM radio show, "Jeff Lewis Live," he said that he witnessed his friend turning into someone from the "Real Housewives" franchise, someone who's "become addicted to the attention and the fame" (via People).
Lewis said that Pulos started acting like a "victim" around the time she received an outpour of support amid her divorce. From then on, the Pulos he knew, who was "funny," "sarcastic," and "edgy," was gone. It's "almost like she became kind of a victim on camera," he said. "I felt like she was more edited and more self-aware on camera than she was off camera." What's more, he said in another episode of his radio show that Pulos had accused him of "abuse and victimization" (via E! News), which Pulos vehemently denied. "Citing wrongful termination claim, wrong. Citing abuse claim, wrong. Citing victimization claim, wrong," she told People.
Still, Lewis can't help but miss his former co-star, even though he believes he never wronged her. "I already miss her," he confessed on "Watch What Happens Live (via Us Weekly). "But it's just... When someone crosses the line, it's kind of hard to get over."