Hugh Jackman Had A Different Career In Mind Before Becoming An Actor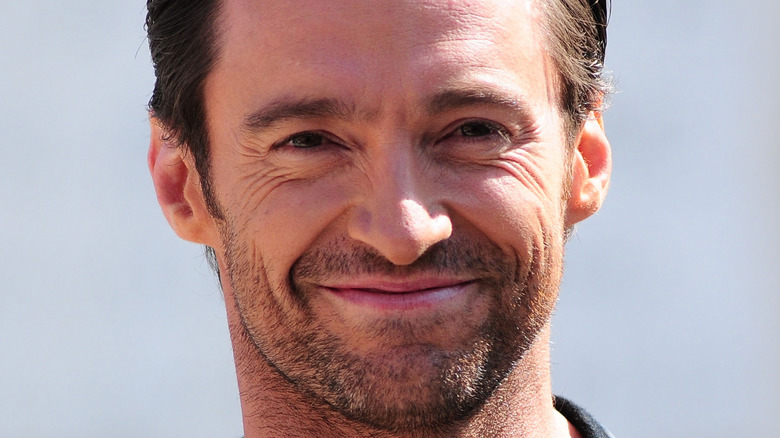 lucacavallari/Shutterstock
For the better part of 20 years, Hugh Jackman has been a beloved onscreen hero. Despite having a varied resume, a lot of fans still associate him with his first major movie role: Wolverine in "X-Men." Though his first outing was in 2001, Jackman reprised the role a few more times, culminating in the character's swan song "Logan." 
Throughout that time, he starred in a variety of projects onscreen an onstage, racking up numerous awards and nominations. In particular, Jackman received praise for his starring role of Jean Valjean in "Les Miserables," for which he received his first Academy Award nomination. Beyond his talent, the actor is certified box office gold. Many of his films grossed hundreds of millions, via MovieWeb. 
However, things might have turned out differently if Jackman had his way. The actor didn't exactly grow up wanting to be, erm, an actor.
What Hugh Jackman originally wanted to do with his life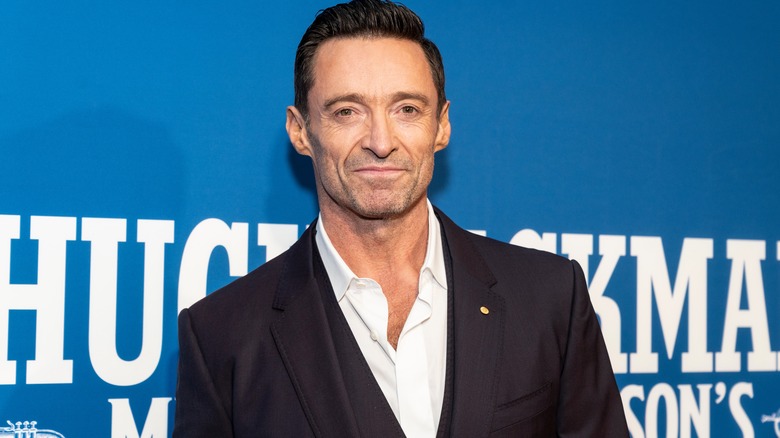 lev radin/Shutterstock
Despite his illustrious career, Hugh Jackman didn't initially set out to be an actor. Growing up, he had a few other careers in mind. Interestingly, the actor started his career as a physical education teacher at Uppingham School in England, before hitting it big in Hollywood, via Business Insider.
"I wanted to be a lawyer," the "X-Men" star told Oprah in an interview. However, his interests shifted again. "Actually, I graduated from university as a journalist."  However, he explained that the advice his father gave him was the catalyst behind him giving theatre, and thus film, a shot. "He'd tell me, 'You've got to love what you do because it's going to take a lot of your effort and time.' Jackman elaborated that his dad had one major reservation about him as an actor: "I think you're too thin-skinned." 
Beyond that reservation, he chose to pursue his passion, but it took a while to build his confidence.
When Hugh Jackman knew he wanted to be an actor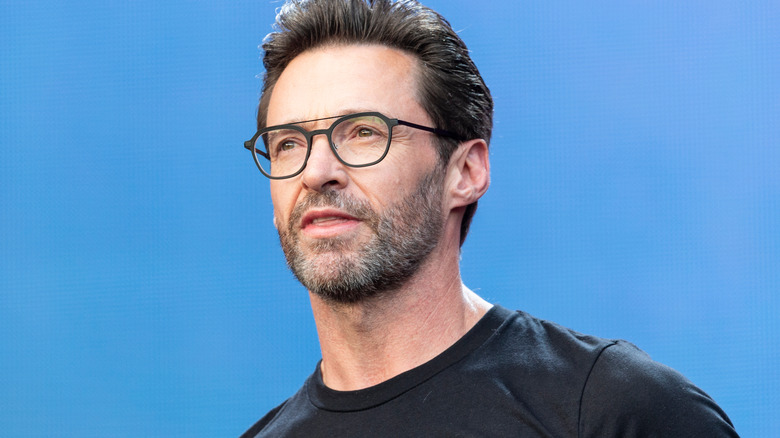 lev radin/Shutterstock
While Hugh Jackman had been an actor for years, he didn't exactly feel at home in the industry. It wasn't until he took on the role of Peter Allen in "The Boy from Oz." The role scored him both a Tony and the inspiration to keep acting. 
"I love acting, but I always said to [wife Deborah Lee Furness] that I might do something else at some point," Jackman told Oprah. While performing in the show, he "had moments of feeling completely at home onstage." He then hosted the Tony Awards, prompting him to think "Here I am at Radio City Music Hall, and I feel like I'm with a bunch of my friends." The "natural" feeling of being in the theatre reassured Jackman that he made the right choice.
"As a boy, I'd always had an interest in theater, but the idea at my school was that drama and music were to round out the man," he explained, adding that acting "wasn't what one did for a living." With time, he built the courage to pursue his dream, to stand up and say, "I want to do it." 
Obviously, his gamble paid off.