Why Jared Kushner Has A Rocky Relationship With His Younger Brother Josh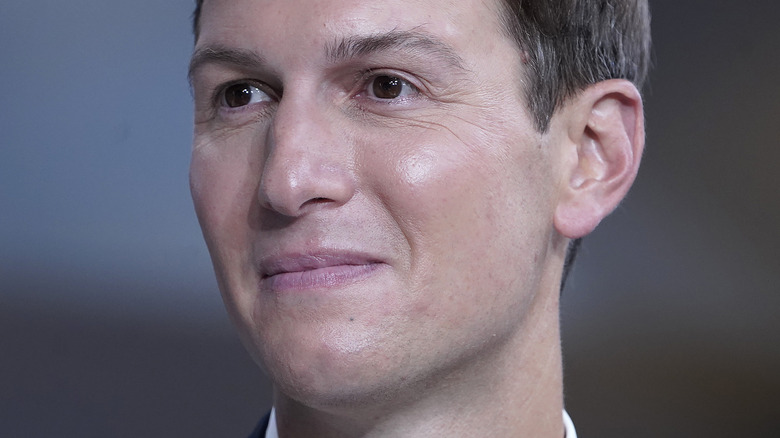 John Lamparski/Getty Images
Due to his relationship with the eldest daughter (and arguably favorite child) of former president Donald Trump, Jared Kushner skyrocketed into becoming one of the most important figures in American politics upon his father-in-law's election in 2016. Before taking an unpaid position in the White House, however, Kushner was a major figure in New Jersey real estate mirroring his father-in-law's own success in the Manhattan real estate market. 
Also like Trump, Kushner should credit much of his wealth and real estate success to his own father, Charles Kushner, who served as the patriarch of the Kushner real estate dynasty in New Jersey until he was convicted of numerous financial crimes, including illegal campaign contributions and tax evasion, in 2005. (He was fully pardoned by Trump in 2020.) 
However, many may not know the story of Joshua Kushner, Jared's lesser-known younger brother. As it turns out, the two developed a pretty rocky relationship in recent years, stemming in no small part from Jared and his wife's newfound involvement in politics.
Joshua Kushner didn't support his brother's role in the Trump administration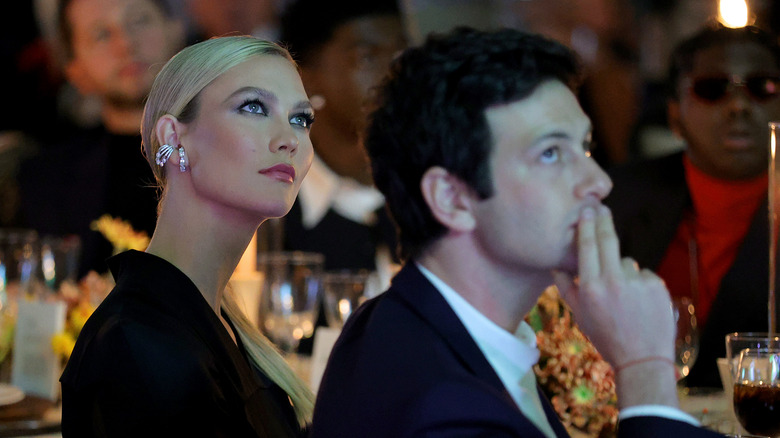 Jamie Mccarthy/Getty Images
Even though his only brother may have been one of the most influential voices in Donald Trump's inner circle, Joshua Kushner was not a fan of the administration. According to Town & Country, Joshua is a lifelong Democrat and did not support the Trump campaign in either 2016 or 2020, despite the fact that his sister-in-law is Trump's daughter and one of his closest advisors. Interestingly, Jared used to be a Democrat himself, per Slate, and even donated money to a number of Democratic politicians over the years. Of course, all that changed when his father-in-law initially ran for the presidency.
According to The New York Times, however, despite their political differences, Jared still used his younger brother (and the rest of his family) as a way to funnel his many valuable assets in order to escape any conflict of interest allegations while he served in the White House. By doing so, Jared was able to retain important links to his father's real estate empire.
But Jared — hardly known for being much of a public speaker — hasn't commented publicly on his relationship with his brother in recent years. Nonetheless, it is likely safe to assume he and his brother haven't been on the best of terms since he took a drastic — and, some might say, extreme — turn in politics.
Karlie Kloss publicly rebuked Jared Kushner and Ivanka Trump on January 6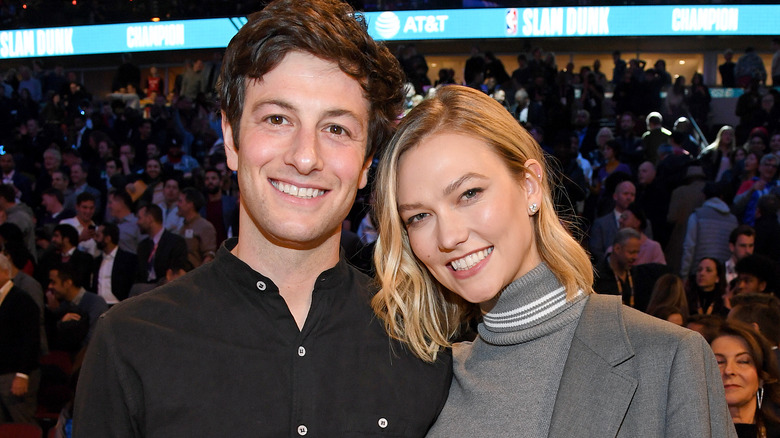 Kevin Mazur/Getty Images
After the January 6 storming of the U.S. Capitol in 2021, it seemed as though then-president Donald Trump's career in politics (and perhaps life as a free man) was over. Among the people distancing themselves from him included Jared Kushner's family, and in particular his younger brother Joshua and his wife Karlie Kloss.
Kloss, who married Joshua in 2018 and had a child with him in 2021, issued a stinging rebuke to Ivanka Trump, Jared's wife, after Ivanka referred to the rioters at the Capitol as "patriots" in a tweet which she deleted shortly thereafter (via The Guardian).
"Accepting the results of a legitimate democratic election is patriotic," Kloss tweeted on the night of January 6, in a not-so-subtle reference to the first daughter. "Refusing to do so and inciting violence is anti-American." The tweet quickly went viral, causing one user to ask Kloss to forward the message onto her sister- and brother-in-law. "I've tried," she responded succinctly.