Inside Tia Mowry's Friendship With Naya Rivera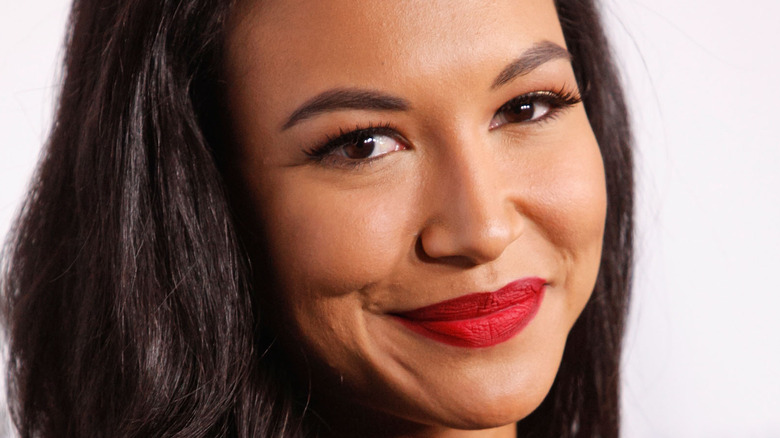 Imeh Akpanudosen/Getty Images
Every July since 2020, fans of Naya Rivera recall the star's shocking death, cutting her life short at age 33. Rivera was an essential member on the award-winning comedy, "Glee," and was a fan-favorite both on and off screen for her role as Santana Lopez. Santana's story — from starting off as a mean Cheerio to a redeemed badass who navigated a compelling coming out narrative — is still one of the most celebrated from the series. Rivera went on to write a book about her rise to stardom and had a child, Josey, in 2015 with her ex-partner, Ryan Dorsey, via People.
Rivera was reported missing on July 8, 2020 after the pontoon boat she rented was found with only her then-4-year-old son in the vessel. After days of searching Lake Piru, where Rivera had planned a family day with Josey, authorities found her body on July 13, 2020. CNN reported that Ventura County Sheriff Bill Ayub said Rivera "mustered enough energy" to save her son and get him on the boat but didn't have enough "to save herself," resulting in her tragic death. And of the immense outpouring of love from her family and friends, Tia Mowry's stuck out because of their longtime friendship.
Naya Rivera grew up with Tia Mowry and her family
Even though Naya Rivera became a household name with "Glee," she had been working since 1991 and appeared on a ton of sitcoms as a child. One of those was "Smart Guy," which starred Tahj Mowry. But she met Tahj when she was four and they dated from 200 to 2004, according to People. And after Rivera died, Tahj Mowry's big sister, Tia Mowry, shared just how close she was with the late actor as well.
"I have known Naya ever since she was a little girl. And some of my favorite memories of Naya [...] was just her being a part of our family," Mowry told People not long after Rivera was found. She recalled an important memory of Rivera helping Tia and Tamera Mowry find their own house at 25 when their parents essentially kicked them out of theirs. She also shared that simple times came back too, like "hanging out with her and Tahj, just enjoying the nightlife in L.A." Tia said that the thing she loved about Rivera was that "she was always dependable. Whenever I needed her, she was always there without hesitation."
Along with calling Rivera a "beautiful spirit, beautiful soul" she told Entertainment Tonight a month after Rivera was found that Tia thinks about her "every single day." She recalled Rivera's "calm demeanor" and how funny she was. "But the memories that I have of her are such wonderful, great memories of family."
Tahj Mowry called Naya Rivera his first love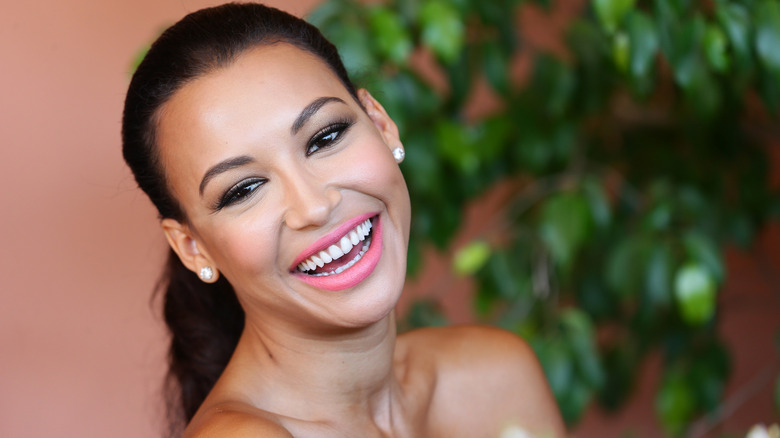 Vittorio Zunino Celotto/Getty Images
As stated above, Naya Rivera was close to the whole Mowry family. Tamera Mowry told PopCulture a month after Naya Rivera was found that she and her siblings were supporting each other through that time. And of course, Tahj Mowry was the reason Rivera was brought into the Mowry fold to begin with. Before Rivera's body was found, Tahj Mowry shared a touching Instagram about the "Glee" actor. "My sweet Naya — to say that I am devastated would be an understatement. This is a nightmare. Everyday gets harder," he wrote on July 10, 2020. He shared that they "grew up together" and the two of them were each other's "first experience with everything; love, intimacy, heartbreak." "I will never not think of you. No woman has ever measured up what you gave me or how you made me feel. I've never liked to admit it but I have never stopped loving you."
When she was found, Tahj posted a candid of Rivera dancing writing, "You will forever be my all time favorite dance partner. I love you." Mowry told E! News on the one-year anniversary of Rivera's death that he was "going through" his own feelings but knew they weren't close to what Rivera's immediate family felt. "I want to give respect to their grief and they're family to me and always have," he said. "I'm just thankful that I am still able to keep in contact with them."