How Julie Chrisley Really Lost So Much Weight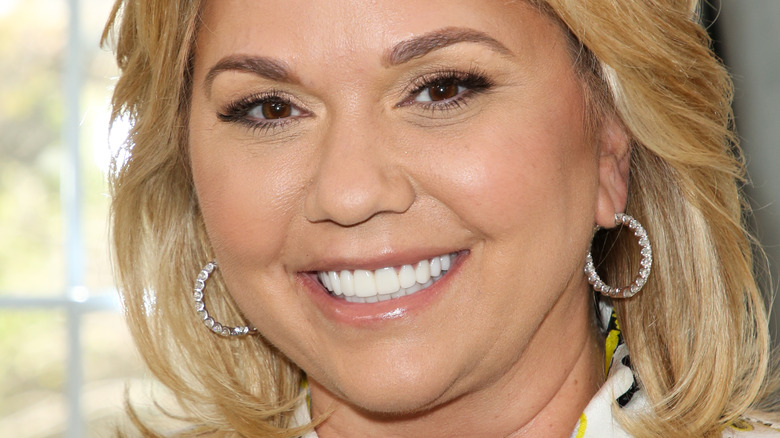 Paul Archuleta/Getty Images
Julie Chrisley has had an interesting few years — to say the least. The reality star was found guilty of tax evasion and bank fraud, after obtaining more than $30 million in fraudulent loans, per TMZ. Julie was sentenced to seven years in federal prison for her involvement in the crimes — while her husband, Todd Chrisley, is set to spend 12 years behind bars.
The pair opened up about their prison sentences and suggested that they were trying to make the best of their time together. "Age is just a number. And since we don't know our death date, we have to live every day as if it's our last," Julie said during an episode of the "Chrisley Confessions" podcast (via People). "What God calls us through, he will walk us through."
Before their conviction, the couple were stars of the hit reality show, "Chrisley Knows Best." The show chronicled the journeys of the Georgia-based family, with Julie serving as the outspoken matriarch. In addition to experiencing Julie's loving relationship with her family, fans also got to witness the reality star's weight-loss transformation.
Julie Chrisley changed her lifestyle after a health scare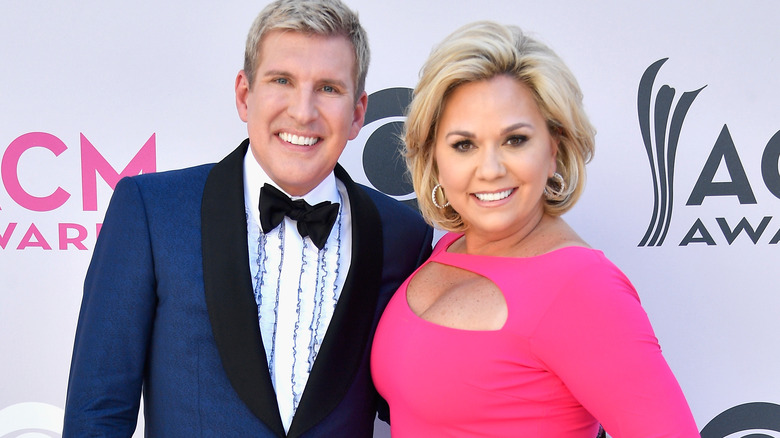 Frazer Harrison/Getty Images
In 2018, Julie Chrisley opened up about a life-altering medical diagnosis that forced her to change her lifestyle. The "Chrisley Knows Best" star revealed to The Tennessean, that Todd Chrisley encouraged her to get a mammogram."I did it to appease him so he would shut up and leave me alone," Julie said. Julie was later diagnosed with breast cancer and was forced to undergo a mastectomy.
Following the health scare, Julie started using NutriSystem and has since become a spokesperson for the brand. The mother-of-three opened up about the lifestyle changes to People and revealed that she previously struggled to manage her diet. "Overeating was a struggle, no matter what I was eating," she said. "Now I don't have to think about it." Julie went on to further emphasize that she was proud of her weight loss, as it has boosted her confidence overall. "Dropping some weight makes me feel better about myself because I know that I look better, and I'm being more healthy."
Julie Chrisley became an advocate for healthier lifestyles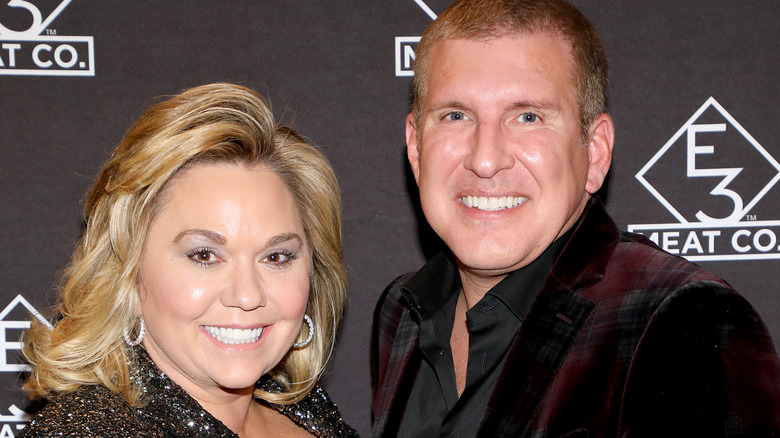 Danielle Del Valle/Getty Images
Years after her devastating cancer battle, Julie Chrisley continued living a healthy lifestyle. The reality star even uses her Instagram account — which boasts over 1 million followers — to promote her partnership with Nutrisystem. "Y'all know I have been using @nutrisystem for years and I always count on it when I need to get back on track," Julie wrote, alongside a video showing an assorted of products. Her husband, Todd Chrisley, also joined Julie's journey — as the two took part in an Instagram live session to discuss "all things health and [happiness]."
The couple also appeared on "Good Morning America" in January, and opened up about their joint path to a healthier lifestyle. "I think it's that accountability," Julie said. "It's just knowing you're not in it by yourself, it just makes it easier." Todd went on to reveal that Julie encouraged him to start a diet program, which helped him shake off the weight he gained during the pandemic.