Vanna White Earned A Guinness World Record Because Of Wheel Of Fortune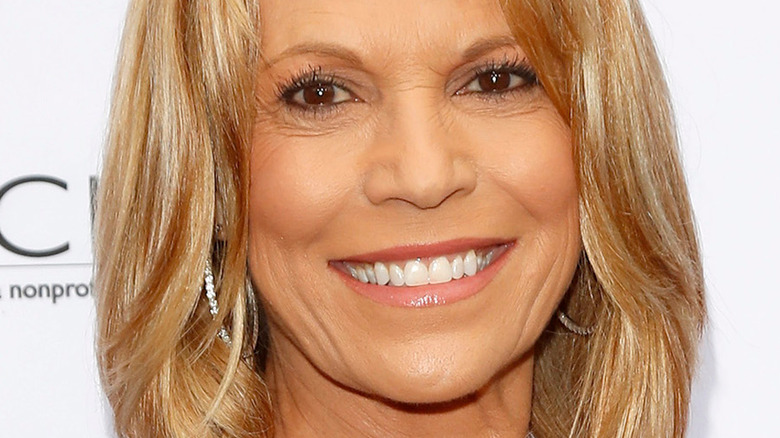 Kathy Hutchins/Shutterstock
Vanna White's longtime role as the co-host of "Wheel of Fortune" has led to her gaining a unique achievement. 
The TV personality previously opened up about auditioning for the game show in an Emmy TV Legends archival interview. At the time, White was dating actor John Gibson, who had the same representation as a performer from the series "Dance Fever." Merv Griffin was the creator of this variety series, and White had heard that "Wheel of Fortune," another Griffin project, was looking for a new co-host. Gibson brought White to the set of "Dance Fever," where she was introduced to Murray Schwartz, a colleague of Griffin's. When she asked about the co-hosting position, Schwartz made White an offer for a possible tryout depending on how their talent search progressed.
"[Schwartz] said, 'Here's my card ... If we haven't made a decision by October 7, you call me, and you can come in and audition,'" White said. "So sure enough, 10 a.m. that morning, I called him." While she snagged an audition, White noted that she "was probably the most nervous" woman up for the role. Nevertheless, in 1982 she scored this TV gig, per Biography. As a "Wheel of fortune" co-host alongside Pat Sajak, White has turned letters on the board of the show and clapped for contestants for four decades. As a result, White was bestowed with an unbelievable honor.
Vanna White was named most frequent clapper by Guinness World Records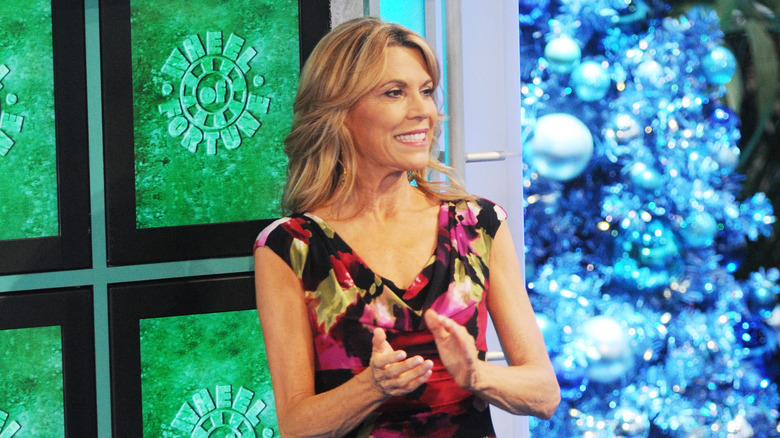 Gerardo Mora/Getty Images
Following decades of appearing as a co-host on "Wheel of Fortune," TV personality Vanna White earned the Guinness World Record title of "most frequent clapper." Guinness awarded White for the achievement in May 2013, stating that she had clapped during tapings of the show at least 3,480,864 times as of January 31, 2013. Kimberly Partrick, a Guinness World Records judge, visited the "Wheel of Fortune" set and offered the accolade to White. "It was an honor to present this record to Vanna White and recognize her for the encouragement she has given contestants for the past 30 seasons on 'Wheel of Fortune,'" Partrick said. 
After being given the title, White was interviewed by Guinness in July 2013 and expressed her joy in earning the award. "I did not think I would hold the record for anything," White admitted. "It feels great to have this achievement, and my kids are even more impressed than me." In addition, the game show legend stated that she's "always been a big fan of The Guinness Book of World Records" and was proud to be a part of it. Now, years after this recognition, White and her "Wheel of Fortune" co-host Pat Sajak are still going strong on the show.
Vanna White still treats every show like it's 'brand new'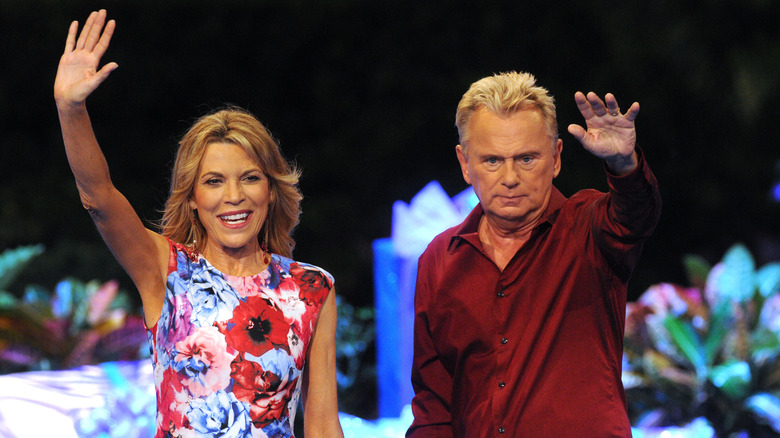 Gerardo Mora/Getty Images
Even with decades on the show, Vanna White remains happy to be a presenter on "Wheel of Fortune." In a September 2022 interview with Yahoo! Life, White shared how this role never gets tedious. "I have a different dress on, we have different puzzles," White said. "So I treat every show like it is brand new and it's so much fun." The South Carolina native also revealed that, when she is not on the "Wheel of Fortune" set, she prefers to forgo makeup and fancy attire. "I'm just so simple and comfortable and not glammed out all the time," White said of her style off-set. "I feel like I'm just that country girl."
White has shared some fun behind-the-scenes moments of the game show, including showing her Instagram followers what the audience looks like from her point of view during a commercial break. Additionally, in another Instagram clip, White answered questions from audience members and contestants about her "Wheel of Fortune" routine. One audience member asked how long White spends in fittings for her dresses. In response, White explained that she does fittings either once a week or once every other week, and she estimates she tries on at least 50 dresses per fitting. 
Whether it's cheering on contestants, turning letters, or preparing her wardrobe selections, White has shown her dedication as a "Wheel of Fortune" star.