Mary-Kate Olsen's Never-Ending Feud With Spencer Pratt Explained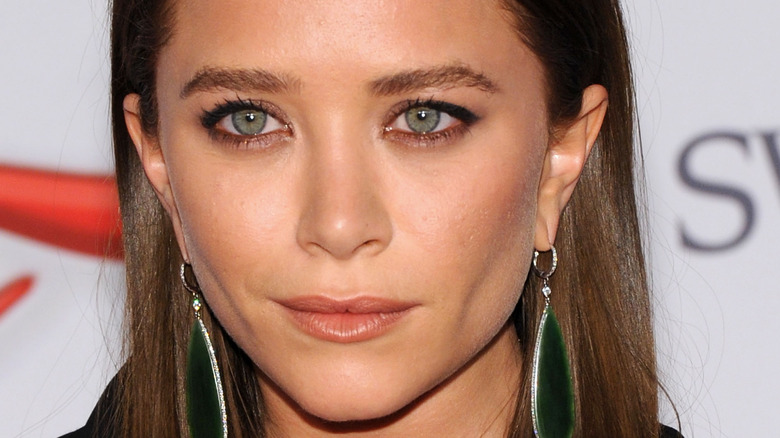 Jamie Mccarthy/Getty Images
Gen X, millennial, Gen Z — no matter what generation you are, you know the Olsen twins. Catapulting into fame after sharing the role of Michelle Tanner on "Full House," Mary-Kate and Ashley Olsen were two of the most recognizable faces in the world. From movies to Barbies to fashion lines, they've done it all.
Alternatively, Spencer Pratt is very squarely an icon for millennials. Arguably one of the most notorious reality television stars, he rose to fame by starring on "The Hills." Ultimately, he married Heidi Montag, and the two became known largely for their tumultuous relationship. He became something of a "villain" on the hit series, which lead to some funny moments regarding how punch-able his on-screen persona was. More recently, Pratt started selling crystals and appeared on "The Hills: New Beginnings" (via Insider).
Mary-Kate and Pratt don't have a lot in common on the surface, but the two do share an interesting connection: they both went to the same high school.
Spencer Pratt slams Mary-Kate Olsen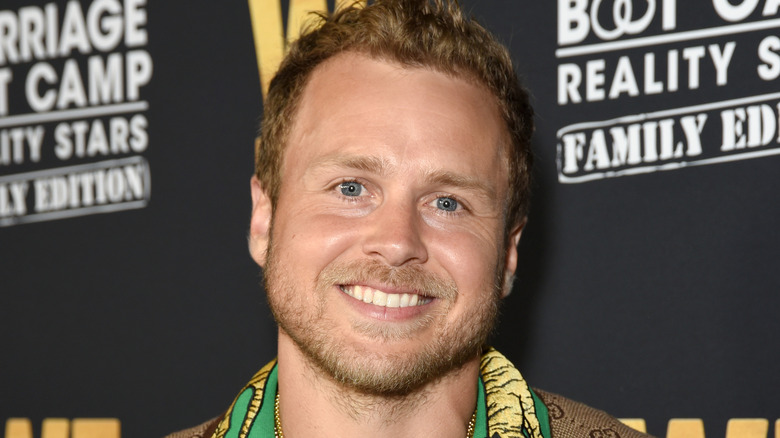 Presley Ann/Getty Images
Apparently, Spencer Pratt and Mary-Kate Olsen weren't exactly the best of friends. The first report of their conflict stemmed from Pratt bragging that he sold photos of the "Full House" star taken when she was drunk for a whopping $50,000 (via Famous Fix). Tensions grew after Mary-Kate made her feelings on the reality star known.
"He used to play on the soccer team for my high school and he does not have a good temper," Mary-Kate said in an appearance on "Late Show with David Letterman." She then added that his behavior is "a mystery" to her. Pratt didn't take her comments well. Almost immediately, he gave an interview with Us Weekly, calling her "a troll" (via Access). More scathingly, Pratt responded that he "forgive[s] her, though," only to strike another blow.
"She's had to go through life as the less cute twin, which must be tough," Pratt concluded, referencing her twin, Ashley Olsen. Despite the harsh remarks, Mary-Kate did not return fire.
Do Mary-Kate Olsen and Spencer Pratt still hate each other?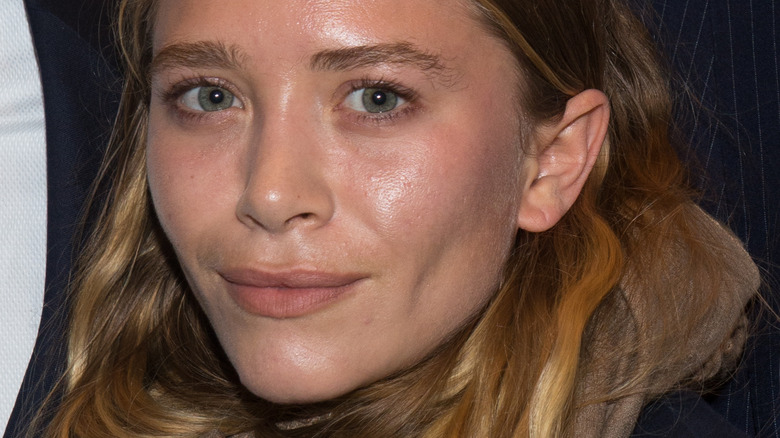 Mike Pont/Getty Images
While Spencer Pratt's comments on Mary-Kate Olsen were harsh, he did set the record straight. Apparently, his rudeness stemmed from old high school wounds.
"I apologize for getting caught up in trash talking, but she brought up an emotional subject when she mentioned the soccer stuff," Pratt told Us Weekly (via Just Jared). He elaborated that he knew David Letterman was only doing his job in egging Mary-Kate on. After all, "he's the best in the game at that." The reality star then doubled down on his apology, adding that he might be envious of the former child actor's success. "I respect Mary Kate as a business-woman," Pratt explained, before adding that he was "secretly jealous of her." However, his sincerity wavered a bit after he quipped, "I want my face on a lunchbox, too!"
For her part, Mary-Kate remained largely silent on the conflict. To be fair, while Pratt may troll people for a living, Mary-Kate and Ashley have an empire to run.