Bradley Cooper Had To Learn One Skill For His Sex And The City Role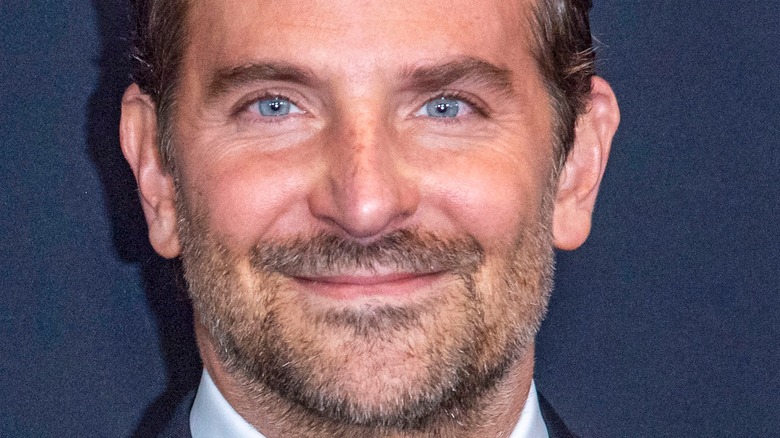 Ron Adar/Shutterstock
All actors have to start somewhere, and award-winning actor Bradley Cooper is no exception. Early on in his career, Cooper had a role as a guest star on "Sex and the City," via Backstage. The episode from Season 2 of the show, titled "They Shoot Single People, Don't They?," features Cooper as a character named Jake, via IMDb. His character is a date for main character Carrie Bradshaw, played by Sarah Jessica Parker (via Backstage).
The job certainly wasn't a bad one, considering that the television series was a massive hit at the time, but it wasn't entirely smooth sailing for Cooper, as he once revealed to Backstage. Very quickly, he realized that he was going to have to pick up a new skill if he wanted his role to be a success. On the bright side, he likely found something on top of the "Sex and the City" role to add to his résumé.
Bradley Cooper had to improve his driving
Once Bradley Cooper scored a guest-starring role on "Sex and the City," he realized that he had a problem, per Backstage. His character had to drive a car with a manual transmission, also known as a stick shift, but Cooper didn't know how to drive one in real life. He attempted to remedy this by going to a driving school, reports Backstage, but then there was another problem: The vehicle he had learned to drive and the one that he needed to drive for the role were different from one another.
""I thought it went well when I learned on a Volkswagen, but then I was driving a 1962 Porsche convertible where the clutch was as if I was driving a bus. And I had Sarah Jessica Parker in the passenger seat," Cooper explained, as mentioned via Backstage. Ultimately, the driving lessons didn't pay off as Cooper had hoped, but it wasn't all bad news. "They very quickly took me out and put in a stand-in until we arrived. But it was awesome," he recalled.
In a separate interview with Metro, via Irish Central, Cooper expressed that he was afraid that he would "bang Sarah Jessica Parker's head against the dashboard" when they had to kiss one another.
This isn't Bradley Cooper's only adventure in a stick shift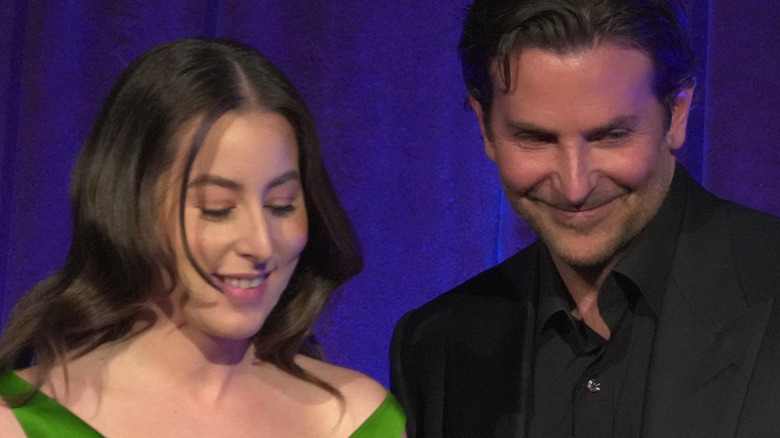 Kevin Mazur/Getty Images
Though the second incident happened years after his guest appearance on "Sex and the City," this isn't Bradley Cooper's only wild story related to an onscreen stick shift. The second story comes by way of musician and actress Alana Haim during an appearance on "The Tonight Show Starring Jimmy Fallon" in 2021, via YouTube.
Haim told host Jimmy Fallon that she drove Cooper around in a malfunctioning 1970s moving van while the two were filming "Licorice Pizza" together, explaining to Fallon as a preface that she is a "terrible driver" and had to learn how to operate the vehicle beforehand, via YouTube. The New York Times notes that the vehicle in question was a six-wheeled Ford. After Haim recalled a popping noise and the cab of the van filling with smoke, she said, "And finally, Bradley Cooper turns to me and goes, 'Is that normal?'"
On that note, maybe it would be better to leave the driving to the professionals.