The One Thing That Hurt Orlando Bloom The Most In His Divorce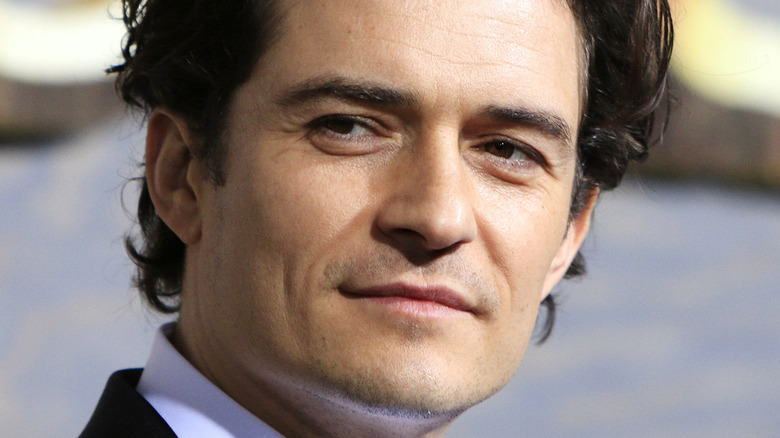 Joe Seer/Shutterstock
Before Orlando Bloom fell head over heels for Katy Perry and Miranda Kerr tied the knot with Snapchat founder Evan Spiegel, the "Pirates of the Caribbean" actor and Victoria's Secret Angel were first smitten with each other. Bloom and Kerr were romantically involved from 2007 to 2013, per E! News, before they called it quits.
Despite their fame, they kept their relationship deeply private. They were friends first before it evolved into a full-blown romance, and it was apparently Bloom who made the first move. "We were friends for a while and then it just developed into a little more," she told Hello! Magazine in September 2008 (via People) added that the actor had to go through her agent just to get her number. "At the time I was seeing someone else," she shared. In 2010, they surprised everyone when it was revealed that they were married, with Kerr dishing that they had an "intimate ceremony."
A year later, they both welcomed a son named Flynn. "I gave birth to him naturally; without any pain medication and it was a long, arduous and difficult labour," Kerr said on her Kora Organics blog (via British Vogue), adding that "Orlando was with me the whole time supporting and guiding me through it. I could not have done it without him."
They eventually parted ways in 2013, and although reports claim that it was "amicable," Bloom still admitted to experiencing a tough time navigating their divorce, especially since they share a kid.
Orlando was worried about how the divorce would affect their son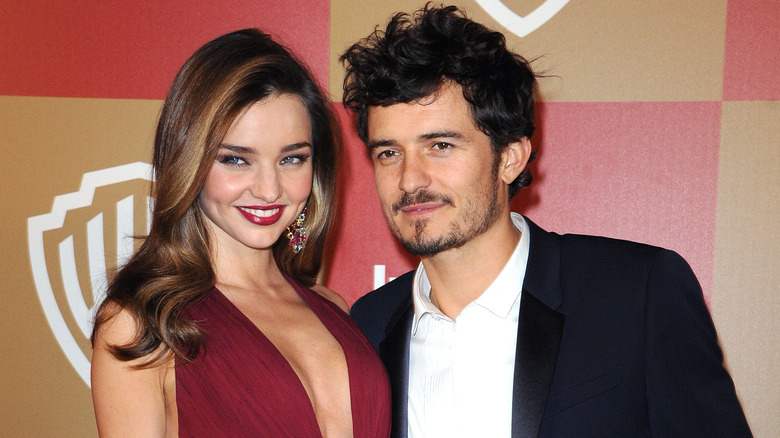 DFree/Shutterstock
In October 2013, Orlando Bloom and Miranda Kerr issued a joint statement to announce that they were no longer together. They shared that they had already been separated for months at the time, but despite splitting up, "they love, support and respect each other as both parents of their son and as family," per E! News.
In an interview with The Edit, Kerr said that breaking up was "the right thing to do," because they realized that they weren't "bringing out the best in each other" (via Marie Claire UK). And while they had remained friends, Bloom admitted that it was tough trying to reorganize their lives without affecting Flynn. "There was a period of instability when his mum and I were separating and we both made conscious choices that we would be around as much as possible to help that whole transitional period," he told The Mirror (via The Sun). They eventually figured it out, though. "Now things have settled nicely, everybody is in a good place."
He also said in an interview with Katie Couric in 2013 that he will always have love for Kerr. "We love each other, we're a family," he shared (via Vanity Fair). "We're going to be in each other's lives for the rest of our lives. There's no question for the sake of our son and everything else, we're going to support one another and love each other as parents to Flynn."
Orlando Bloom and Miranda Kerr have a successful co-parenting relationship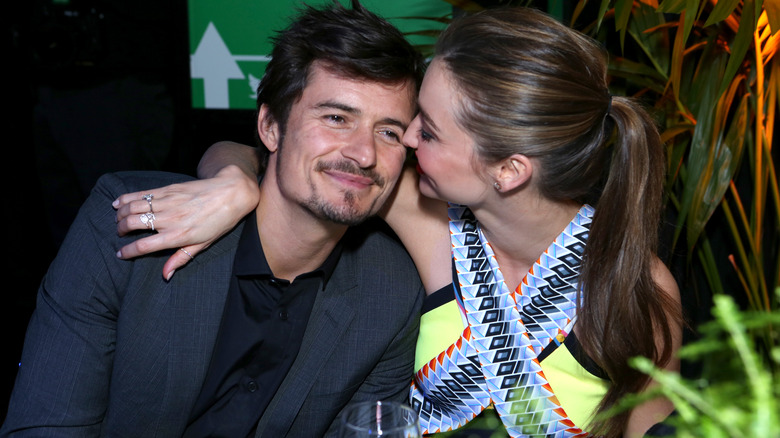 Alexandra Wyman/Getty Images
Over the years, Orlando Bloom and Miranda Kerr eventually mastered the art of co-parenting. In fact, Bloom's current partner, Katy Perry, is involved in raising Flynn, too.
"Coparenting with Orlando and Katy [Perry] is something that I feel really happy about," Kerr told Vogue Australia. "From day one when Orlando and I decided to separate, I said, 'Listen, whatever we do, we have to put Flynn's needs first, not our own.' That's the way we make our decisions. Family is my number one priority." Her relationship with Bloom has changed, too, and now, she sees him as her "annoying little brother." "He's, like, to me right now, a brother," she said in an episode of "Moments with Candace Parker" podcast. "And most of the time, an annoying brother," she joked, adding that Perry "helps me deal with him."
She also added that they've managed to form a fun, blended family. "We go on holidays together," she continued. "We celebrate all the important milestones together. I love [Perry]. I mean, it'd be safe to say that I love her more than Flynn's dad." Kerr loves how Perry treats Flynn as well. "I saw how she was with Flynn. She was very playful with Flynn. She was not trying to be his mum. She was just being friendly and fun, and that's all you can ask for."