What Really Happened Between Bret Michaels And Miley Cyrus' Mom Tish?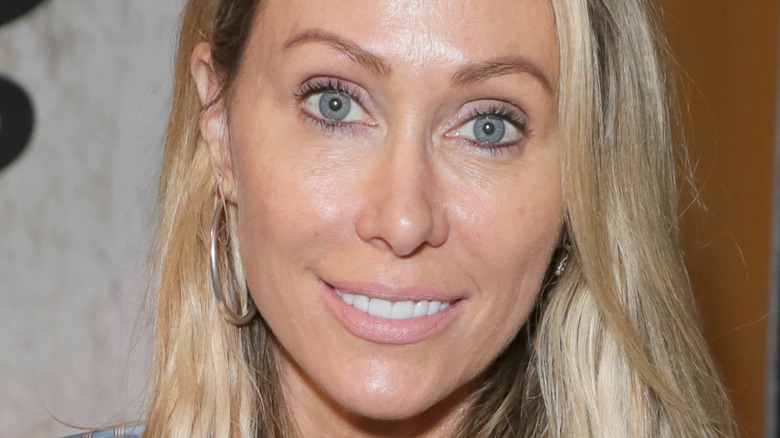 Leon Bennett/Getty Images
Tish Cyrus has been in the public eye for quite some time. The multi-talented Nashville native is a producer, interior designer, and devoted mother the star has had quite a life in the limelight. In fact, her life changed forever when she married country mega-star Billy Ray Cyrus which led to raising five children including the pop sensation, Miley Cyrus.
Miley followed in her father's footsteps with a life in the entertainment industry as such, Tish centered her life around their success. "Anytime we were on the road for Billy or for Miley, I took all the kids with me," Cyrus revealed to Refinery 29 in May 2017. "As much as school is important, so is being with your children. I think that's why we are so close as a family. But it was not easy. Once, we were doing a movie for Miley for seven weeks in Georgia, and I not only took the kids, but the dogs, and the bird, and the nanny, and my mom. It was not a joke."
Having a life on the road and in the spotlight, along with the many ups and downs of her longstanding marriage to the "Achy Breaky Heart" crooner, rumors began circulating surrounding a potential moment of infidelity. with another musical artist that was close to the family –- Poison frontman Bret Michaels.
Tish Cyrus and Bret Michaels rumored relationship potentially ruined her marriage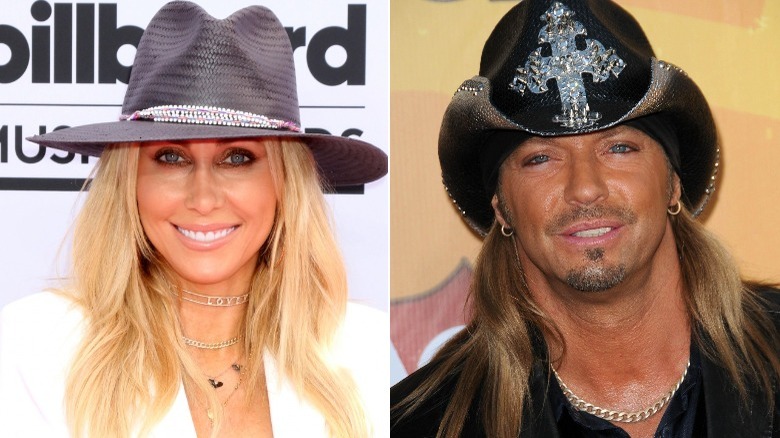 s_bukley & Kathy Hutchins/Shutterstock
Tish Cyrus may have a thing for musicians — if the rumors about her 2010 fling with Bret Michaels are to be believed. A source revealed to Us Weekly that the Poison singer "became close to the entire family" when he and Miley released the racy duet "Nothing to Lose," and that is when the rumored affair started. The two kept the rumored affair under wraps, however, spotted here and there together which drew further speculation.
"Miley came and sang on my song that I wrote. And honestly, she did a beautiful job and that was it. And then they started with all that controversy," Michaels revealed in an interview with Fox & Friends (via NY Daily News). "The question is did I or didn't I. The answer is no." Michaels was quick to shut down the rumors and insist that there was no romance whatsoever and the two had a purely professional relationship. "Her mom, Tish, likes 'Every Rose Has Its Thorn,' and the first concert Miley ever saw was 'Poison,' so they wanted to remake it," the singer later added.
The highly-publicized alleged affair caused a rift, but both Tish and Michaels say there was no proof of the claims.
The alleged affair was the beginning of the end for her marriage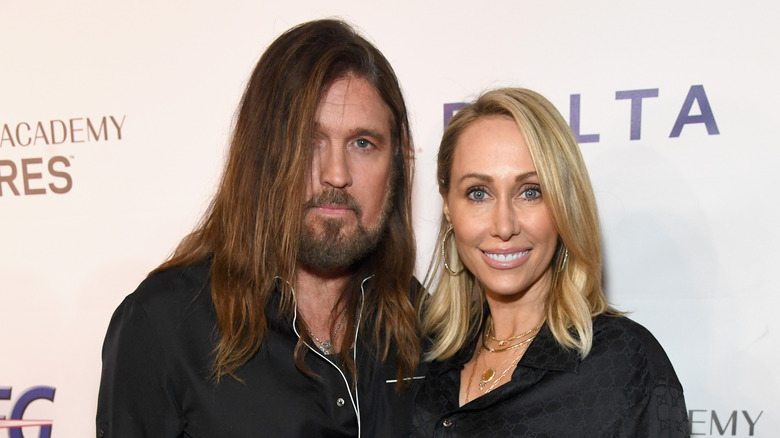 Kevin Mazur/Getty Images
The "Sorry We're Stoned" podcast co-host and her husband, Billy Ray Cyrus, have had their fair share of ups and downs throughout their love story, and the alleged affair between Tish Cyrus and Bret Michaels added fuel to the fire.
Shortly after news hit of their affair, Billy Ray filed for divorce for the first time after 17 years of marriage. "As you can imagine, this is a very difficult time for our family," they said in a statement to People in October 2010. "We are trying to work through some personal matters. We appreciate your thoughts and prayers." While the two mended their relationship, Billy Ray later confirmed to People that the pair have decided to focus on unity and building a stronger future. Later adding, "it is very important to me to work on mending my family right now." After 28 years, and a total of three divorce filings the once-dotting couple confirmed their separation for good in April 2022.
While the alleged affair between Tish and the rocker may have prompted relationship struggles in the Cyrus household, a divorce was evident and is welcomed by Miley and her siblings. "Miley and her siblings have been expecting this," an insider revealed to HollywoodLife in April. "They have not been happy together for as long as anyone can remember." Tish is currently single while Billy Ray is engaged to Australian singer Firerose as of October.