Why Howard Stern Isn't Jay Leno's Biggest Fan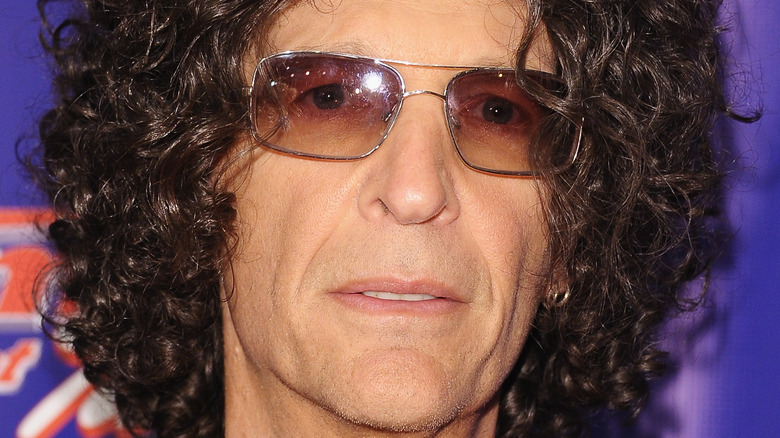 Michael Loccisano/Getty Images
When you think of unfiltered entertainment personalities, an array of people come to mind, like Craig Ferguson, Steven Colbert or John Stewart. However, two of the most influential and polarizing industry individuals to ever hit the scene are Jay Leno and Howard Stern. 
Since the '80s, the duo have made their respective marks in the radio and television sphere through their popular shows, "The Howard Stern Show" and "The Tonight Show with Jay Leno." While their programs were featured on different entertainment mediums, the two figures have amassed a dedicated following for their memorable interviews and for making polarizing headlines for their antics.
With Leno and Howard seemingly cut from the same comedic cloth, fans have half expected the industry legends to be on somewhat friendly terms. Unfortunately for pop culture enthusiasts, that's farther from the truth. Like many celebrities in the industry, the two have been embroiled in a feud that spans well over 10 years. Their volatile relationship even earned the attention of NBC executives, who allegedly "threatened" Stern for calling Leno a "spineless maggot," according to Ok!. "Jay and I don't see eye to eye on things, and it's always going to be that way," Stern told The Hollywood Reporter in 2012. Join us as we navigate their tumultuous feud and where they stand now.
Howard Stern's disdain for Jay Leno stems from his David Letterman feud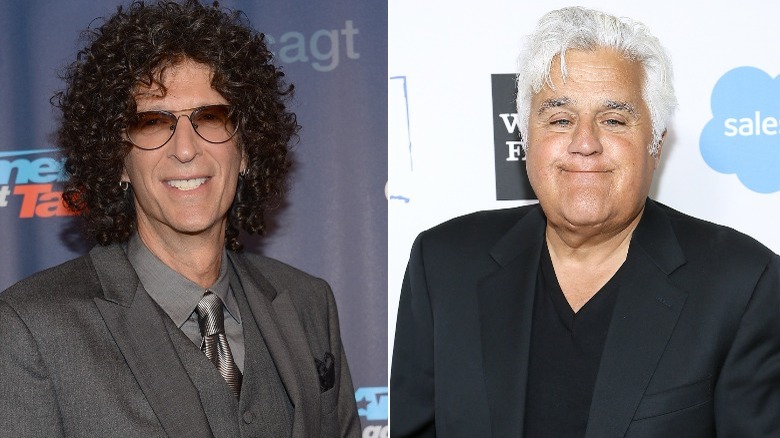 Dimitrios Kambouris, Paul Morigi/Getty
Over the last few years, Howard Stern and Jay Leno have been embroiled in a never-ending feud. While the radio host has revealed various reasons behind their spat, its seems as though Leno's history with David Letterman is the catalyst. In 1992, the late-night genre underwent a massive change when Johnny Carson announced his retirement from "The Tonight Show" after 30 years of hosting, per The Washington Post.
At the time, Leno and Letterman were placed as the front runners to take over the coveted NBC show — with the latter poised to step into the hosting role due to Carson considering him his successor, per The Guardian. However, after Carson hosted his final show of "The Tonight Show," Leno was named the show's new leading man — which reportedly stemmed from the comedian having a "secret deal" with NBC, per People.
Leno's placement as the host of "The Tonight Show" left a sour taste in not only Letterman's mouth but also Stern's. In a 2015 interview on "The Late Show with David Letterman," the radio personality expressed his disdain for Leno despite the comedians reportedly ending their feud at the time. "I work for NBC television now, and I'm not speaking to Jay Leno," Stern said, per Vanity Fair. At the time, he was the new host of "America's Got Talent." "They ask me to go on his show, and I say, 'No, he did Dave wrong, I don't like it.'"
Howard Stern and Jay Leno's beef may be one-sided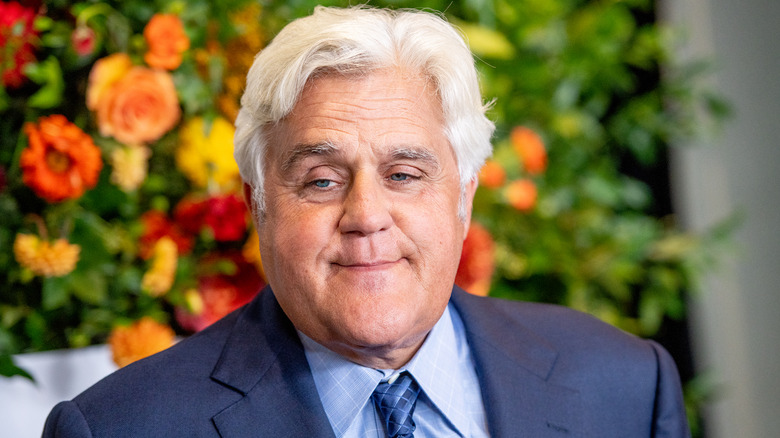 Roy Rochlin/Getty Images
While the feud between Howard Stern and Jay Leno shows no signs of slowing down, it may also be a one-sided affair. Back in 2019, the "You Bet Your Life" host seemingly shut down rumors that he was involved in a fight with the radio host, stating, "I don't respond... Never explain, never complain, that's my thing. You know, if they're talking about you, fine," during an episode of "Watch Happens Live! with Andy Cohen." "But he would go on and on [...] I didn't get into the feud because you're not going to win a feud with Howard. Howard's good." Despite the two not being friends or acquaintances, Leno said he doesn't hold a grudge against Stern and considers him "really talented."
As for Stern it looks like he has no plans to back off his feud with the former "Tonight Show" host. Over the years, Stern has found multiple occasions to express his negative opinions about the TV host. In 2015, the legendary interviewer described Leno as "cruel" after the latter commented on Jimmy Kimmel's low ratings at the time, per Daily News. "No one is more cruel than Jay Leno [...] Jay is putting his enormous chin where it doesn't belong," he said on his SiriusXM show. Only time will tell if the two will ever see eye to eye.