Which Love Is Blind Split Shocked You The Most? - Exclusive Survey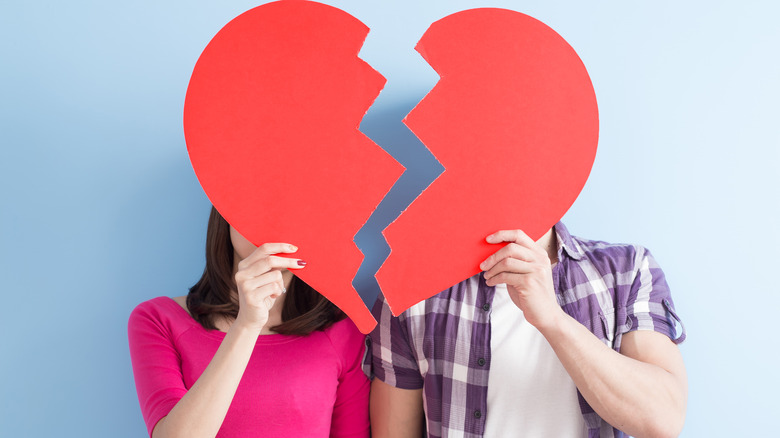 Ryanking999/Getty Images
Over the years, many reality shows, such as "The Bachelor," "The Bachelorette" and "Love Island," have centered on romantic hopefuls finding their better half. However, Netflix's "Love Is Blind," which first premiered in 2020, breathed fresh life into the genre when it forced cast members to acquaint themselves sight unseen. "I've met the person I want to spend the rest of my life with; I've never seen her before" said a contestant during the trailer. While the premise is sweet, and viewers have fallen in love with watching strangers fall in love over shared interests, viewpoints, and experiences, the eventual reveals can either cement the burgeoning bond, or lead to a very awkward split. 
Despite the risky setup, several of the pairings have found their spouses from the show. And many of them are still together! For example, Matt Barnett and Amber Pike, who wed at the close of Season 1, have been together for years and recently celebrated their fourth wedding anniversary (via People). Likewise, Cameron Hamilton and Lauren Speed-Hamilton, who met on Season 1, also crossed the four-year threshold, according to Essence. Unfortunately, several "Love Is Blind" couples have crashed and burned. 
To gauge which breakup was the most impactful, we asked Nicki Swift's readers to cast their vote on which split shocked them the most.
Nick Thompson and Danielle Ruhl's breakup is the most shocking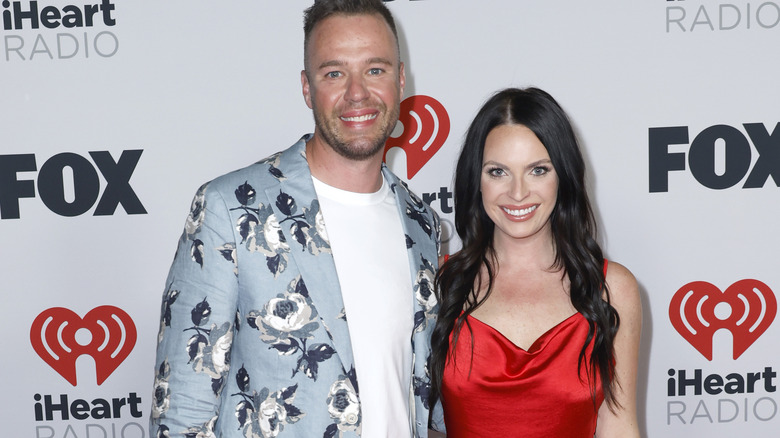 Frazer Harrison/Getty Images
Of the 587 Nicki Swift readers who responded, 163 (27.77%) are most shocked by Danielle Ruhl and Nick Thompson's breakup. Ruhl filed for divorce from Thompson in August after roughly one year of marriage, per TMZ.  And despite starting off on amicable terms, Ruhl and Thompson's public exchanges have become quite contentious in recent months. Their most recent spat occurred in November, when Ruhl responded to Thompson's previous comments which blamed her for the demise of their relationship. "There has been no accountability from his side," shared Danielle to E! News. "I wanted to make sure that it was noted that it takes two, but unfortunately, with every interview, he is putting all of the blame on me and this isn't new."
Next up is Iyanna McNeely and Jarrette Jones, who garnered 151 (25.72%) of the votes. Like Ruhl and Thompson, the couple, who appeared on Season 2, announced their split in August. By October, McNeely had officially filed for divorce, per E! News. Giannina Gibelli and Damian Powers received 115 (19.59%) of the votes. Unlike the previously mentioned couples, Gibelli and Powers never married, but attempted a relationship outside of the show. However, they called it quits for good after three rough years (via Capital FM). Rounding out the bottom two spots are Shayne Jansen and Natalie Lee and Mallory Zapata and Sal Perez, who garnered 82 (13.97%) and 76 (12.9%) of the readers' votes, respectively.