What RHOM Star Lisa Hochstein's Life Is Really Like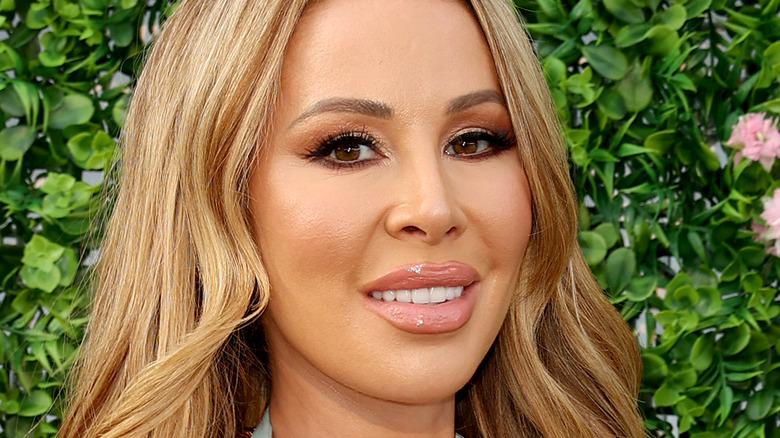 John Parra/Getty Images
Lisa Hochstein had one of the most enviable lives when she first appeared on "The Real Housewives of Miami" Season 2. At the time, she was married to plastic surgeon Lenny Hochstein, who she wed in 2009, per Bravo. Together, she and the "Boob God" threw the most fabulous parties at their house, including the decadent lingerie party featured in Season 2, which unfortunately ended in a brawl between Joanna Krupa and Adriana de Moura (via Bravo).
Lisa and Lenny's parties were so fabulous that they even got in trouble with the law. As reported by Page Six, the Hochsteins hosted a private concert at their Star Island mansion in 2021 and were cited for "unreasonably loud" noise levels. Prior to the concert, the couple also received a fine for another party. The total amount of their fines added up to $3,250, which is a drop in the bucket for the millionaires. While Lisa and Lenny are no longer together, the "RHOM" star continues to live her fabulous life with or without a man by her side. Naturally, fans are curious about a look inside the blonde beauty's life.
Inside Lisa Hochstein's life before RHOM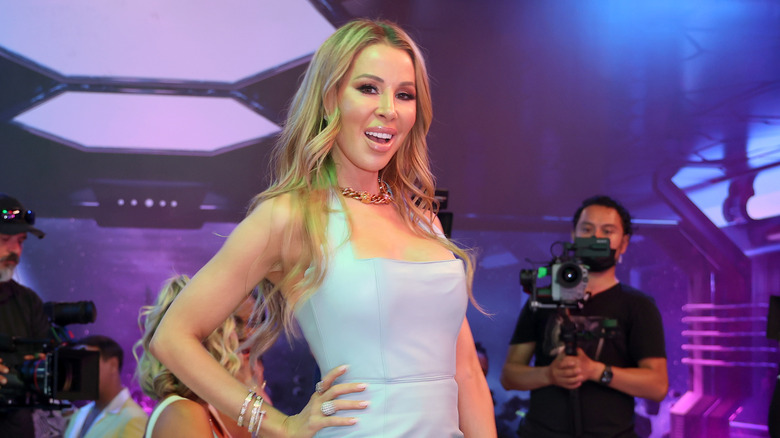 John Parra/Getty Images
Lisa Hochstein (neé McCallum) was born in Toronto, Canada on July 24, 1982, per Celebrity Net Worth. The "Real Housewives of Miami" star started modeling at a young age and competed in pageants, winning Miss Swimsuit Canada in 2002. Her career took off when she was featured several times in "Playboy" magazine, and even made the covers of "Playboy's Vixens" and "Voluptuous Vixens." Lisa also tried to break into the acting world and had a small role in "Against the Ropes" but her scene ended up being cut. She then had an appearance in the 2006 film "The Last Kiss," starring Zach Braff and Rachel Bilson.
Lisa met her now-estranged husband Lenny Hochstein in 2007, per People. Two months after they went on their first date, the two moved in together and Lenny proposed after just six months. In an interview with She Knows, Lisa revealed that she had met Lenny in Las Vegas. "We decided to take a chance on love. So I decided to move to Miami. It was never on my radar to move here," she shared. The couple was married for twelve years until a hot mic moment in "RHOM" would eventually lead to their contentious divorce.
Lisa and Lenny Hochstein had a complicated marriage and an even messier divorce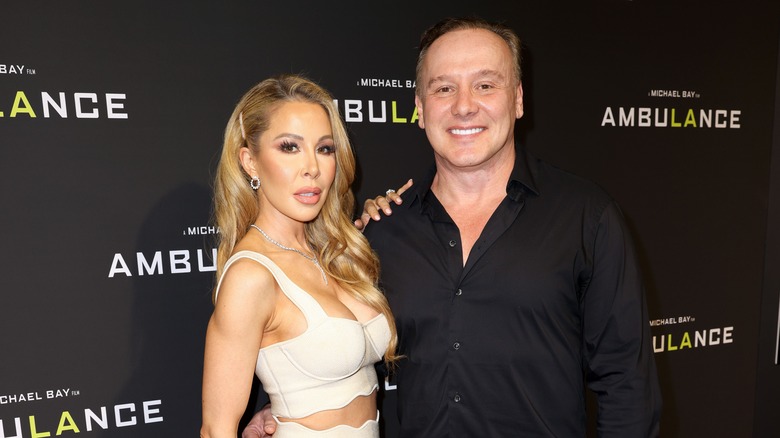 Alexander Tamargo/Getty Images
"RHOM" fans first saw glimpses of trouble in Lisa Hochstein's marriage to Lenny Hochstein when she made her debut in Season 2. Lisa was having trouble conceiving and told YourTango in 2013 that she was undergoing IVF treatments. In 2015, she and Lenny finally welcomed their first baby, Logan, via surrogate after three miscarriages and four failed rounds of IVF, per Bravo. In 2019, the Hochsteins had their second child, a baby girl named Elle. At the time, Lisa told Page Six that she and Lenny were "overflowing with joy."
Although Lisa and her family seemed to be living the dream life, there were rumors of problems between her and Lenny when she reportedly saw him at a nightclub with model Katharina Mazepa in May 2022, per Page Six. Shortly thereafter, Lisa's team confirmed to People that she and Lenny were getting divorced. Lenny also confirmed the divorce and that he was in a relationship with Mazepa. The following July, Mazepa filed a restraining order against Lisa, claiming that the "RHOM" star was harassing her and had created several fake Instagram accounts to discredit her name.
Following their split, Lisa shared that she was still living in their Star Island home with their two children, while Lenny was living somewhere else, per Bravo. She revealed that she and Lenny are "currently in litigation" over their living situation, but for the moment she is happily ensconced in her mansion.