We Now Know Soccer Journalist Grant Wahl's Official Cause Of Death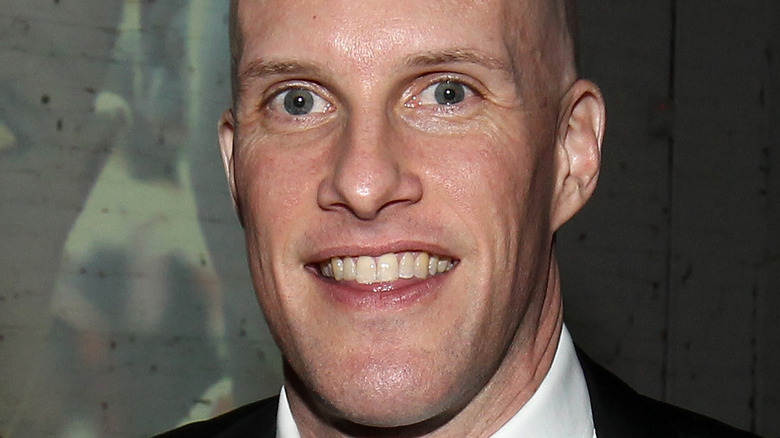 Mike Lawrie/Getty Images
Grant Wahl, the esteemed soccer journalist, was in Lusail Stadium in Qatar when he suddenly died on December 10, per AP News. The former Sports Illustrated writer was covering the match between Argentina and the Netherlands when he collapsed in his seat. Fellow reporters called for help and the paramedics came. Wahl was taken to a local hospital but sadly did not make it. At the time, his cause of death was not revealed.
Following his death, Wahl's brother, Eric Wahl, took to Instagram to announce that he thought the soccer journalist had been killed, via Fox News. "I am gay. I am the reason he wore the rainbow shirt to the World Cup. My brother was healthy. He told me he received death threats. I do not believe my brother just died. I believe he was killed, and I'm just begging for any help," he pleaded to the public.
Eric later went back on his theory and tweeted, "The family will release a statement as to cause of death soon. I no longer suspect foul play." Days later, it is now clear what caused Wahl's death.
Grant Wahl suffered an aortic aneurysm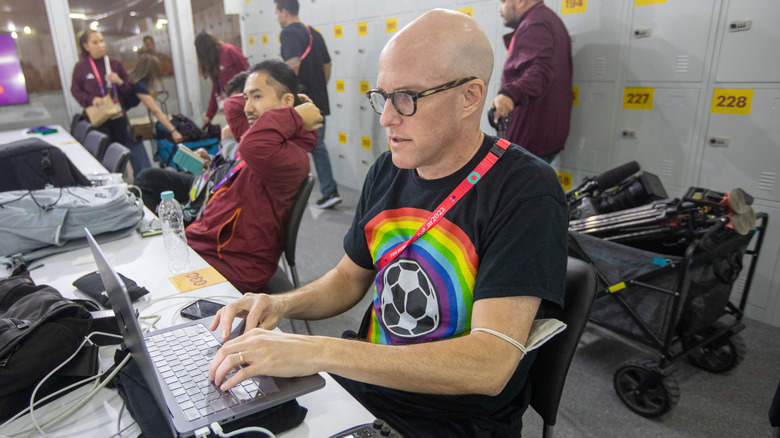 Doug Zimmerman/isi Photos/Getty Images
On December 14, Grant Wahl's wife, Dr. Celine Gounder, revealed to CBS News that her late husband died from an aortic aneurysm that ruptured. "It's just one of these things that had been likely brewing for years, and for whatever reason it happened at this point in time," the infectious disease specialist explained.
In a statement, Gounder thanked everyone for their support amid Wahl's death. She explained, "Grant died from the rupture of a slowly growing, undetected ascending aortic aneurysm with hemopericardium. The chest pressure he experienced shortly before his death may have represented the initial symptoms. No amount of CPR or shocks would have saved him ... There was nothing nefarious about his death."
As reported by the New York Post, Wahl was suffering from bronchitis a week before his death, and wasn't getting enough sleep. "I've been to the medical clinic at the media center twice now including today. I'm feeling better today. I basically canceled everything on this Thursday that I had and napped," he shared on his podcast. Wahl had been covering the World Cup for 17 days straight until he decided to take a break from the month-long coverage. Along with Gounder, many of Wahl's colleagues and fans are heartbroken over his death. U.S. Soccer tweeted, "Grant made soccer his life's work, and we are devastated that he and his brilliant writing will no longer be with us."