Why RHOBH's Brandi Glanville Hasn't Reconciled With Kim Richards Yet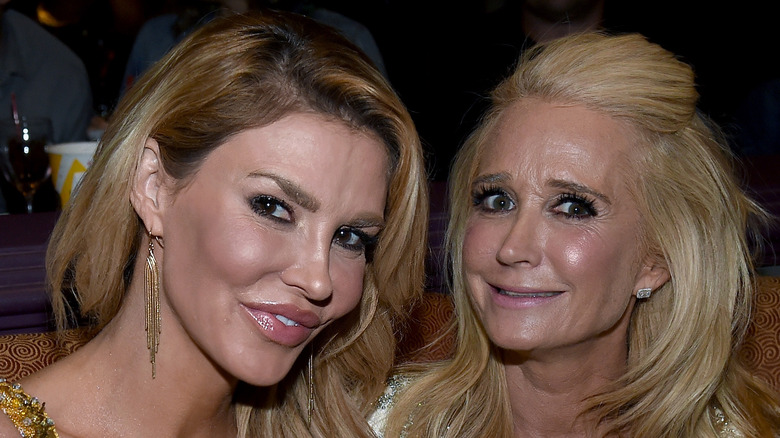 Ethan Miller/Getty Images
If there's one thing the Real Housewives know how to do well, it's feuds. The casts of the various editions of the Bravo reality hit have had more feuds than we can count over the years, with some letting bygones be bygones with sweet reconciliations (Kandi Burruss and NeNe Leakes, we're looking at you) and others looking like they may never be able to build a bridge and put the past behind them (shout out to Teresa Giudice and Melissa Gorga).
Someone who's certainly no stranger to a falling out (or two, or three), though? Former "The Real Housewives of Beverly Hills" star Brandi Glanville. Glanville appeared on the series on and off between seasons 2 and 10 (and was a main cast member for season 3, 4, and 5), during which time it's safe to say she really knew how to stir the pot.
The outspoken TV personality had beef with, well, pretty much everyone at one time or another, with fans seeing her rub more than a couple of people up the wrong way. She always seemed to have a soft spot for OG "RHOBH" star Kim Richards, though, as fans saw the two now former castmembers regularly interacting when their seasons overlapped. Only, things went south for the ex-co-stars in 2021, and Glanville is now speaking out about what really went wrong and why they're still yet to bury the hatchet.
Brandi Glanville won't make the first move to reconcile with Kim Richards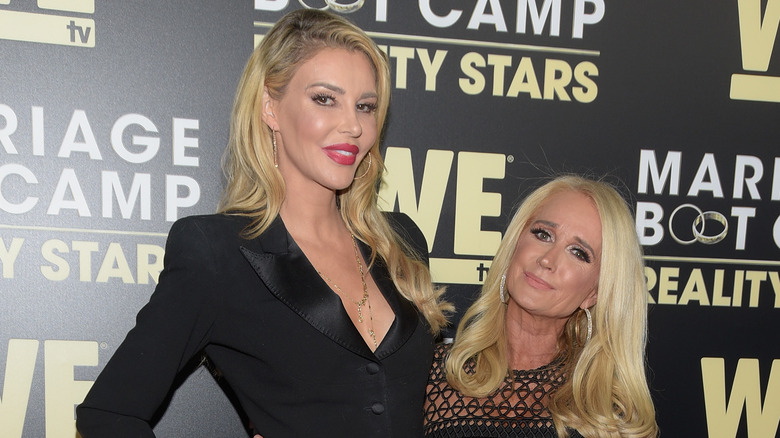 Michael Tullberg/Getty Images
The ever-candid Brandi Glanville opened up about her drama with Kim Richards on Tamra Judge and Teddi Mellencamp's "Two T's in a Pod" podcast, where she admitted she hadn't spoken to Richards since 2021 after they fell out during the height of the pandemic. Glanville, somewhat surprisingly, only had nice things to say about Richards though, even likening her to a sister as she shed some light on their feud. "During COVID, I took her to the emergency room and then... COVID was hard for everyone. We don't get along all the time," she said. "We fight. She's like a sister. We would get in fights. My kids loved her, but when she was mean to me, I was mean back, so I think she kinda just quit me," she added.
As for why these two haven't made up yet? Well, it sounds like a classic case of neither wanting to make the first move. "She knows I love her, and she knows I will never tell her secrets or share any of the s**t we went through, and I do think she'll come back around at a point, but I'm not gonna chase her down," Glanville explained.
Richards previously shed some light on the drama with E! News in July, claiming they hadn't spoken since Glanville posted a photo of her on social media. Richards claimed she asked Glanville to remove it, but never heard back.