The Unexpected Gift Kristen Stewart Gave Josh Hutcherson On His 12th Birthday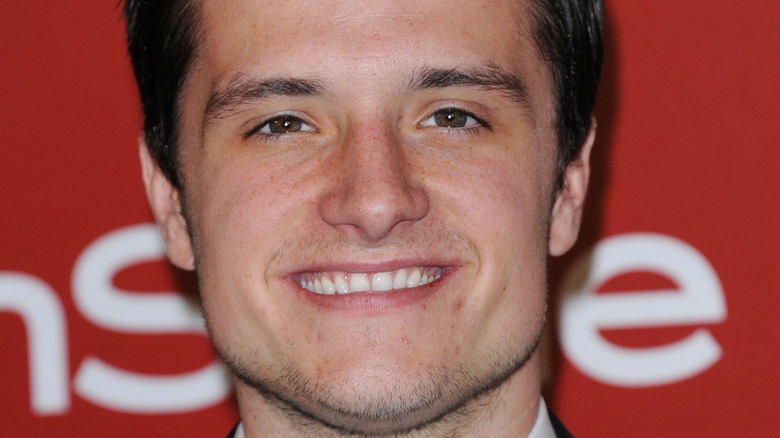 DFree/Shutterstock
Some movies feel lost in time, or like they're a distant memory until someone brings them up in conversation. "Zathura" is definitely one of those films. The movie featured "The Hunger Games" star Josh Hutcherson before all the fame, as well as "Twilight" megastar Kristen Stewart, and "CHIPS" actor Dax Shepard. It's based on the "Jumanji" movie where a board game comes to life and brings the game's world into your own. The only way to bring everything back to normal again is by finishing and yelling the name of said game. The movie came out in 2005 and was directed by "The Mandalorian" showrunner Jon Favreau.
It's an isolated story centered around the board game, meaning that the cast was pretty small. On-screen, viewers primarily follow brothers Walter (Hutcherson) and Danny (Jonah Bobo) playing through Zathura and dealing with the various repercussions. Their sister, Lisa (Stewart), unfortunately, gets sucked in because she's upstairs when they start playing. Shepard is the astronaut that comes in from the Zathura world and helps the brothers on their quest. With such a small cast, the actors were bound to become close, and for Hutcherson, that meant having a tiny crush on set.
Josh Hutcherson had a crush on Kristen Stewart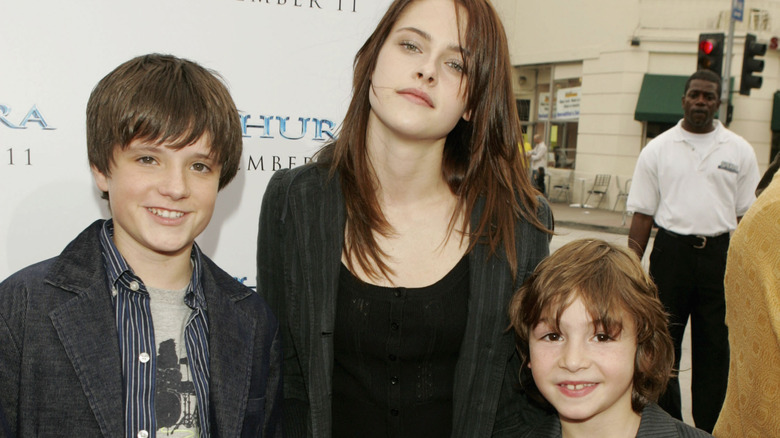 Kevin Winter/Getty Images
Josh Hutcherson appeared on Dax Shepard's podcast, "Armchair Expert," in 2019 and shared how he felt about co-star Kristen Stewart while they filmed 2005's "Zathura." Hutcherson told Shepard, whose astronaut character was an older version of Hutcherson's Walter, "She was the coolest person I ever met," (via TooFab). The Kentucky native added, "It was a big-time crush at the time. 100 percent."
Hutcherson also shared that he turned 12 years old while filming, so he invited Stewart to his bowling birthday party. And the "Spencer" actor didn't come empty-handed — she actually brought a lively gift. "Kristen came, she kind of walks up to me and she has her hands behind her back," Hutcherson said. "I was like, 'Am I going to get kissed?' She brings her hands out and she's got a turtle. She's like, 'Yeah, they live to be 85. He's less than 1.'" Unfortunately for Stewart, Hutcherson, and all animal lovers out there, the turtle did not live up to its age and has "been dead for a while."
But that wasn't the last time the two saw each other before the actor's "Armchair Expert" interview. Hutcherson ran into Stewart at the 2012 MTV Movie Awards. ​​"I actually got to talk to Kristen Stewart for the first time in five years, at least," Hutcherson told MTV. "That was awesome to connect with her again ... It's nice to just kind of be able to talk again and hopefully have some sort of friendship. She's fantastic."
Filming Zathura gave Kristen Stewart her least-favorite on-set memory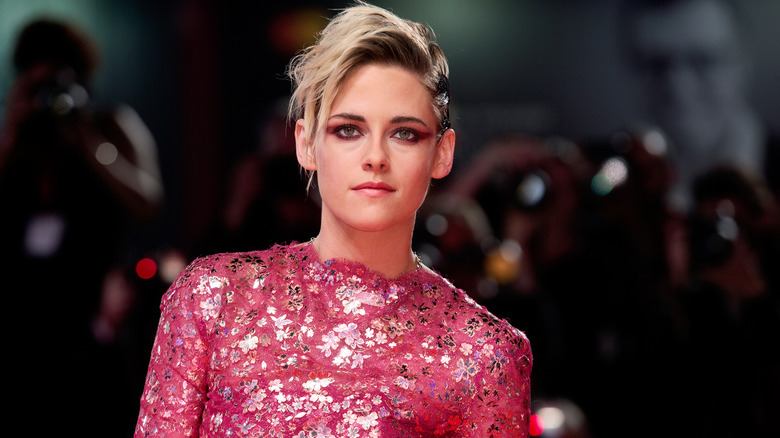 Andrea Raffin/Shutterstock
While Josh Hutcherson has good memories from his time filming "Zathura," Kristen Stewart actually experienced one of her worst times on set for that movie. Stewart told Dax Shepard on his podcast, "Armchair Expert," in 2022 that getting a body cast made of herself "was the worst experience of my life." Lisa gets frozen as a part of the repercussions of the game, so they had to create a realistic body double. "I'm literally traumatized. It's like being born and maybe you don't live through it."
Shepard actually had to be body cast as well, however, they put straws through his nose to make the experience better. Stewart didn't have that luxury. "They told me that they couldn't put straws in my nose because it was gonna change the shape of it," she said, explaining that someone was on nose cleaning duty for her when it was all over. The actor shared that she's "already claustrophobic and a freak," and she was young at the time, which made the entire thing even more daunting to sit through. 
Turns out that a movie about a board game coming to life with scary aliens and robots is actually scary to kids in real life, too. Shepard told the Austin Chronicle in 2005 that parents were asked if "Zathura" was too scary for kids at a test screening, but the actor was against it, saying that "being scared is really fun." Teenaged Stewart might disagree.