Is Robert De Niro A Fan Of Taylor Swift?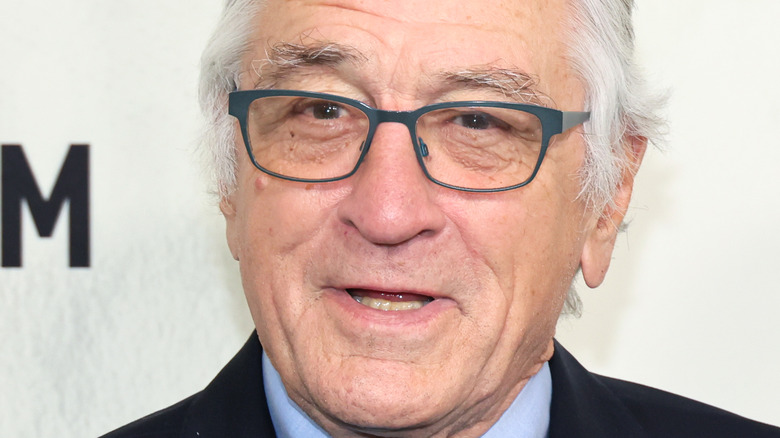 Dia Dipasupil/Getty Images
Robert De Niro has had a very long career and made some really iconic characters. He played ​​young Vito Corleone in "The Godfather Part II," a role that garnered him his first Academy Award (via The New York Times). He also starred in "Taxi Driver," "Goodfellas," "Meet the Parents," and more. 
In addition to his two Oscars, De Niro has two Golden Globe Awards and received the Screen Actors Guild Life Achievement Award, per The Hollywood Reporter. While his earlier roles were more serious, he has great comedic chops.
On the other hand, Taylor Swift hasn't been in the acting industry for nearly as long. She appeared in Gary Marshall's "Valentine's Day" as a ditzy high schooler and has appeared in a handful of films since, including "The Lorax," "Cats," and "The Giver." She of course has a great stage presence and even in her short time in "Amsterdam," she created a memorably meme-ified scene. So while these two celebrities have quite a different filmography, "Amsterdam" brought them together and of course so did her music (maybe).
Robert De Niro is kind of a fan of Taylor Swift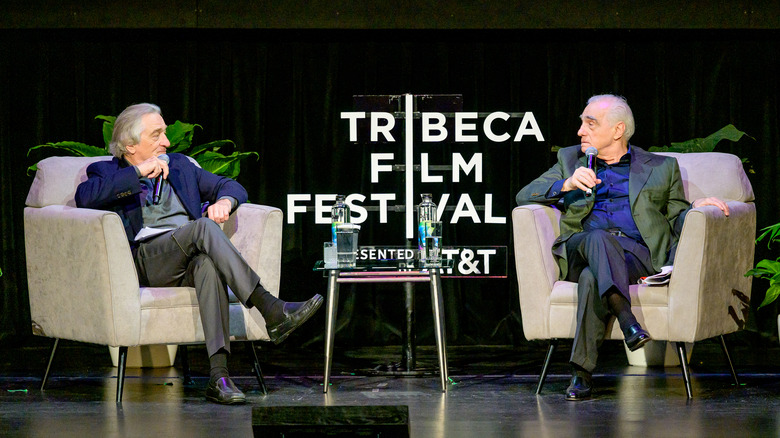 Roy Rochlin/Getty Images
It's nearly impossible not to know who Taylor Swift is or what her songs sound like at this point. She's just everywhere right now, and has been since she started making it big in the music industry. But not everyone is a Swiftie. Is Robert De Niro one? Well, De Niro told Variety in June that he's not a hater, at least, via People. "I have all of her albums," he reportedly chuckled. "I'm not NOT a fan." To get a little more specific, De Niro does listen to her music when it comes on. "I probably hear her music and like it on the radio," he said. He also has a daughter, so his exposure to Swift is probably a bit more than most. But the radio isn't always for De Niro. "My young daughter puts a station on, and it drives me crazy when they chat. When they have music, it's OK."
The reason Variety asked De Niro about his Swift thoughts is that her film, "All Too Well: The Short Film," screened at the Tribeca Film Festival. And De Niro is a co-founder of the film fest. Swift also was at a talk after the screening called "A Conversation with Taylor Swift," according to Page Six.
Taylor Swift and Robert De Niro are in 'Amsterdam' together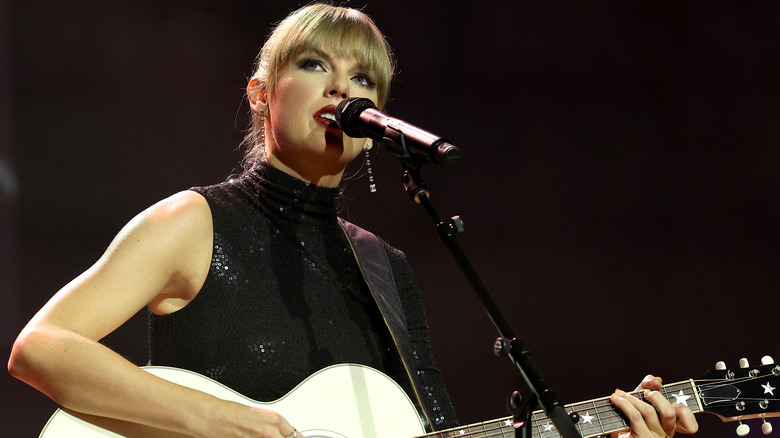 Terry Wyatt/Getty Images
The two appeared in the movie "Amsterdam" together. It starred Robert De Niro as Gil Dillenbeck, an army veteran and Taylor Swift as Elizabeth Meekins, daughter of a U.S. Senator who she believes was murdered. The movie has a cast of characters played by high-profile actors, including Margot Robbie and Christian Bale. While not all of the people in ensembles of that magnitude meet each other, De Niro possibly got to know a little bit more about Swift and her music.
"Amsterdam" follows the little-known conspiracy plot to overthrow Franklin D. Roosevelt called the Business Plan, per Collider. Bale plays Burt Berendsen, doctor and war veteran. He told The Hollywood Reporter that he had to sing with the "Red" crooner, but his daughter was not happy. "I went to my daughter and said, 'You know who I sang with today? Taylor Swift,'" he said. "And she was like, 'Wait, what? Why would you be doing that?'" It makes sense — no one wants their dad to embarrass them in front Taylor Swift. "Our pitch was all over the place [...] and then all of a sudden, David [O'Russel, the director] just goes, 'How about Christian and J.D. [Washington] just shut up for this one and let Taylor do it?'" Bale said. "And it was like we had been drowning out an angel's voice all day long with our cacophony and our rough, terrible voices."