Here's How Much Younger Rose Hanbury Is Than Her Husband David Rocksavage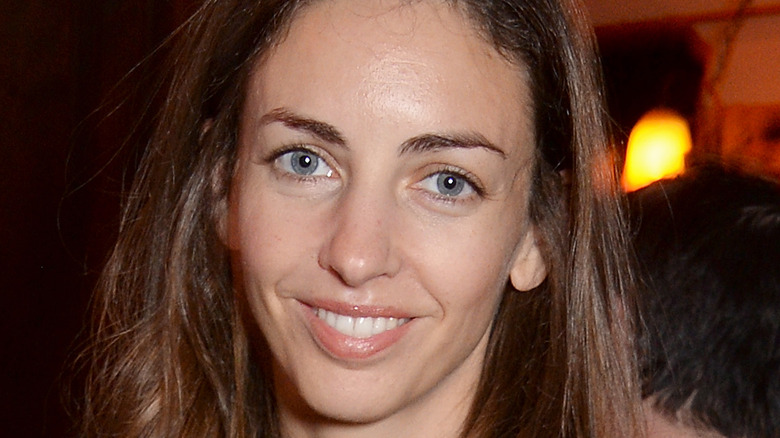 David M. Benett/Getty Images
Rose Hanbury, the Marchioness of Cholmondeley, married David Rocksavage, the 7th Marquess of Cholmondeley, in 2009. Their relationship brought forth a whirlwind of news. They announced their engagement, according to Hello!, then a day later, tabloids reported that she was pregnant, then the next day, they got married. It was all very speedy!
Hanbury has a long history with the British royal family. Her grandmother, Lady Rose Lambert, "was a bridesmaid" for the late Queen Elizabeth II at her wedding to Prince Philip, per Hello!, so Hanbury's family is no stranger to the royal circle. Hanbury has also created her own personal ties to the royal family and had a friendship with Catherine, the Princess of Wales, while her husband was close with Prince William. However, rumors of an affair between William, Prince of Wales, and Hanbury potentially tarnished this close relationship between the two women. It's doubly a shame because Hanbury and Rocksavage's home, the Palladian Houghton Hall, is only a few miles away from William and Kate's Norfolk country escape, Anmer Hall. While proximity is a cinch, the relationship might not be so easy.
Affair allegations aside, the Marchioness of Cholmondeley and her husband have raised numerous questions over the years, not least for their whopping age gap and potential rumors of a marital rift. Are there grounds for these claims, though? 
David Rocksavage is more than two decades older than Rose Hanbury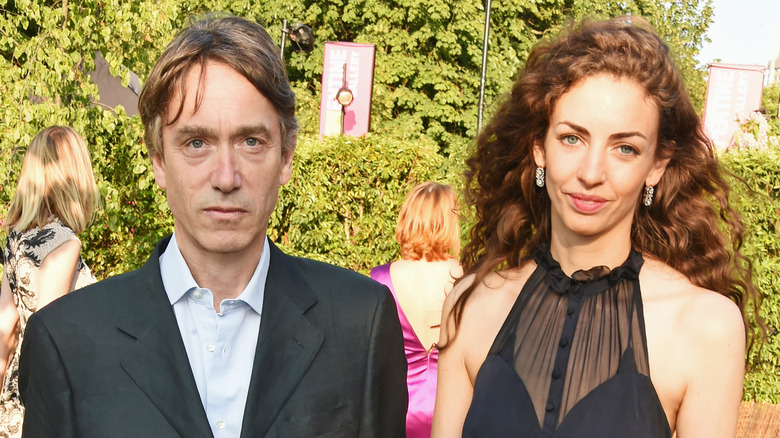 David M. Benett/Getty Images
They definitely weren't high school sweethearts! Rose Hanbury, Marchioness of Cholmondeley, and her husband, David Rocksavage, Marquess of Cholmondeley, have a 23-year-age gap, according to Tatler. This marks a striking difference in the age gap between the pair compared to that existing between Prince William and Kate Middleton. As The U.S. Sun points out, Catherine, Princess of Wales, is five months older than William, Prince of Wales.
Hanbury and Rocksavage met many years before they were eventually married, per the Daily Mail. They reportedly met in Italy at a party hosted by Lord Antony Lambton, a British politician, who found himself out of pubic favor in the 1970s after he was caught in bed smoking marijuana with two sex workers, per Express. After meeting in Italy, it reportedly took another six years for Hanbury and Rocksavage to tie the knot, and many speculated that the silver-spooned marquess would stay a bachelor for life. Thanks to his massive fortune, covetous title, and penchant for dating A-list women, Rocksavage was dubbed "the greatest catch in England," per the Daily Mail, and he seemed an elusive catch at that! 
However, in 2009, Hanbury's mother revealed immediately after their engagement news that Hanbury was expecting twins, and the next day, she and Rocksavage married at Chelsea Town Hall.
Is there trouble in Cholmondeley paradise?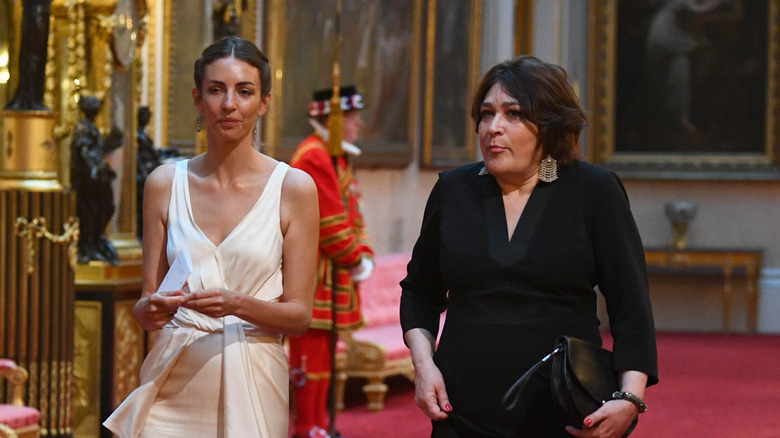 Wpa Pool/Getty Images
The ongoing speculation about an affair between Rose Hanbury and Prince William has certainly spiked amongst gossip tabloids. In 2019, Radar Online published a piece about Kate Middleton, the Princess of Wales' discomfort with Hanbury and William's connection. "Kate's extremely jealous of Rose!" an alleged royal source told the outlet. "She's been told William has carried a steaming torch for Rose for years — and he even confided to pals she was the 'one that got away.'"
The source claims that Hanbury and Kate were close but had since cooled on their friendship, with hints at an affair while the princess was pregnant with the Wales's third child, Prince Louis. However, the Prince and Princess of Wales have vehemently denied these rumors. Perhaps completely unrelated, Hanbury arrived at Buckingham Palace in 2019 for the State Dinner with then-President Donald Trump, according to Hollywood Life, without her wedding ring on. The missing jewelry obviously sparked talk about a potential rift with husband David Rocksavage, the Marquess of Cholmondeley. However, as of March 2022, Town & Country reported that the two are still, in fact, married.