Todd Chrisley Blasts Granddaughter Chloe's Mother As Custody Drama Rages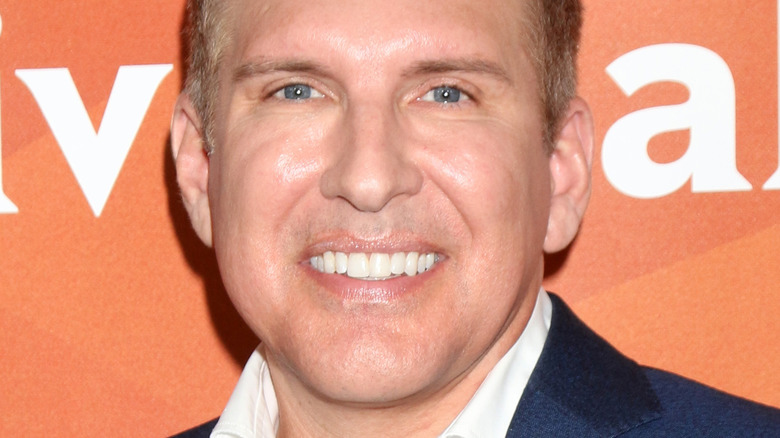 Kathy Hutchins/Shutterstock
Todd and Julie Chrisley were sentenced to prison for a combined 19 years for tax fraud on November 21 (12 years for Todd, seven for Julie), but they plan to appeal. "Their trial was marred by serious and repeated errors, including the government lying to jurors about what taxes the couple paid," the couple's lawyer said in a statement to CBS News. "We are optimistic about the road ahead."
Due to this sentencing, Savannah Chrisley reportedly has custody of her younger siblings, Chloe and Grayson. "I come home Tuesday, and I have custody of a 16-year-old and a 10-year-old, and we spend our first Thanksgiving not as a family," she said on her "Unlocked" podcast. "I've never been away from my family for the holidays." She then asked people to be kind to her and her family as they figure out their new reality.
But Chloe's biological mother is looking to gain full custody of her daughter, putting the Chrisleys at the center of another legal battle. "I don't think it's right for them to just pretend that I don't exist," she said in a TMZ video. "I'm her biological mom. I was cut out of her life. I didn't walk away from her. I was pushed out of her life." But it looks like Todd and Julie aren't giving Chloe up without a fight.
Todd Chrisley makes it clear that Chloe's mother won't be getting custody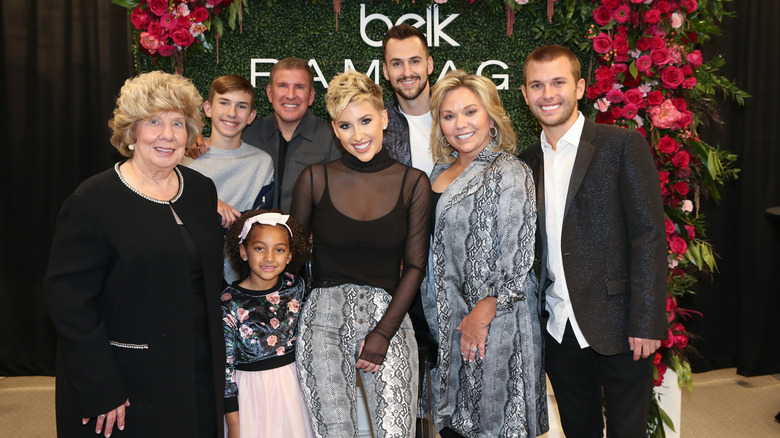 Terry Wyatt/Getty Images
Todd and Julie Chrisley currently have full custody of their granddaughter, Chloe, per Hollywood Mask. After Kyle Chrisley, Chloe's biological father, was sent to rehab due to drug addiction, the "Chrisley Knows Best" stars had joint custody of Chloe with her biological mother, Angela Johnson. But once Johnson was arrested for Medicaid fraud, Todd and Julie adopted Chloe.
And Todd isn't holding back his feelings on Johnson wanting full custody of Chloe. "It's ironic that her biological mother would come forward now when she has not been in her life since 2015," he said in an episode of the "Chrisley Confessions" podcast. He went on to explain that Johnson stood before a judge and gave up her rights of being a legal parent of Chloe. He also claimed that the family gave Johnson an opportunity to get back on her feet, but "she was just using us for the money."
On December 7, the family's attorney, Jessica Doyle, also came to Todd and Julie's defense. "[Todd and Julie] are [Chloe's] legal parents through adoption," Doyle told People, adding that she was the one who helped the two with the adoption process. She went on to say Johnson's statements are "simply not legally correct or even valid."