Is Vanderpump Rules Scripted?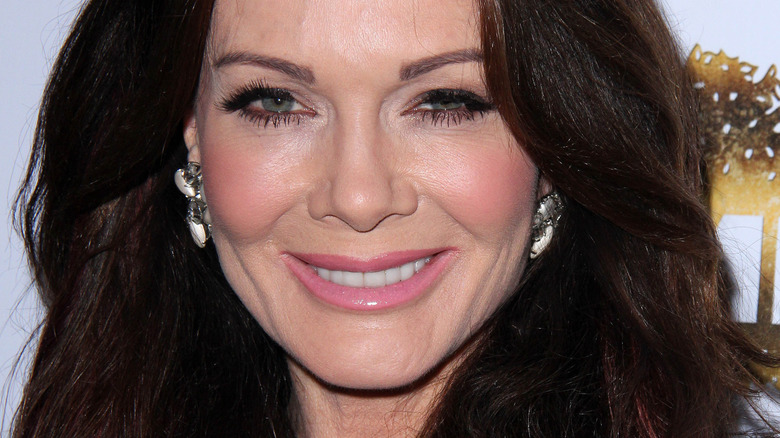 Kathy Hutchins/Shutterstock
"Vanderpump Rules," the spinoff that centers on "The Real Housewives of Beverly Hills" alum Lisa Vanderpump's hospitality empire, first premiered in 2013. Unlike the various "Housewives" iterations, which hone in on the glamorous (and sometimes not so glamours) lifestyles of the cast members, "Vanderpump Rules" focuses on the business that funds said lifestyle — particularly, Vanderpump's staff, who populate her SUR nightclub (and contribute to Vanderpump's staggering net worth). And while SUR's daily operations are front and center, audiences really tune in for the "Vanderpump Rules" cast feuds, hookups, and dysfunctional relationships.
For example, much of Season 1 hinged on whether or not Jax Taylor cheated on Stassi Schroeder. (Spoiler: he did, according to Radar Online). Season 2 focused on much of the fallout, capturing Schroeder's explosive fight with Taylor's supposed hookup, Kristen Doute, per Bravo. And while all of the "Vanderpump Rules" relationship drama has made for must-see TV, reality television, as a genre, doesn't exactly have the best track record for keeping things 100% real. 
So, just how much of "Vanderpump Rules" is actually real and how much of it is scripted?
Vanderpump Rules may have some scripted elements
These days, it's pretty hard to find a reality show that's 100% unscripted. Over the years, many reality shows, such as "The Hills" and "Keeping Up With the Kardashians" have been exposed as not being totally real. According to "Vanderpump Rules" alum Jax Taylor, the show definitely contains scripted elements. Following Taylor's exit from the Bravo show, he shared his uncensored thoughts about the filming process. "I was 100 percent checked out at the end," Taylor explained (via Us Weekly). "I was just very irritable on the show. It was getting a little bit too scripted for me and I just couldn't do it anymore," he added. 
Whether or not Taylor's claims are true, the producers behind "Vanderpump Rules" may manipulate what viewers see. In 2020, fans, as reported by Page Six, noticed that Ariana Madix's hair seemed to drastically change in a scene for the show, leading them to question the show's authenticity in a now-deleted Instagram post. "Pickups are in every season and every episode," Madix noted. "Happens when something doesn't line up, a shot is blurry, etc. just a way to fill in the gaps. nothing about pickups makes the show inauthentic or our conversations less real." And while Madix's stance doesn't necessarily give credence to all the scripted rumors, it gives a little insight into how producers stage the scenes that do air on television. 
Some cast members have shut down scripted claims
Not every "Vanderpump Rules" cast member feels the way Jax Taylor does. According to alum Katie Maloney, the show is definitely real. "It's pretty not-scripted," Maloney shared with Galore in 2016. "You see, our relationships are real. We all have our history. There are plenty of shows out there that are kind of [cast] in ways where people don't have any kind of history prior. But it's also hard when making a show, as they can't show everything, and they don't show everything that's positive but they definitely show everything that's negative, and that can paint people in certain lights that aren't true to form, but it still is real."
Meanwhile, Ariana Madix also held firm that the show wasn't scripted. According to Reality Blurb, Madix hit back at fans on Twitter who complained that her interaction in a scene with Maloney was "contrived." "Nope," said Madix in a now-deleted tweet. "I came up with the idea to team up on the spot. Neither production or Katie [Maloney] had any clue and tbh neither did I before it came out of my mouth."