Channing Tatum's Tribute To Stephen 'tWitch' Boss Will Move You To Tears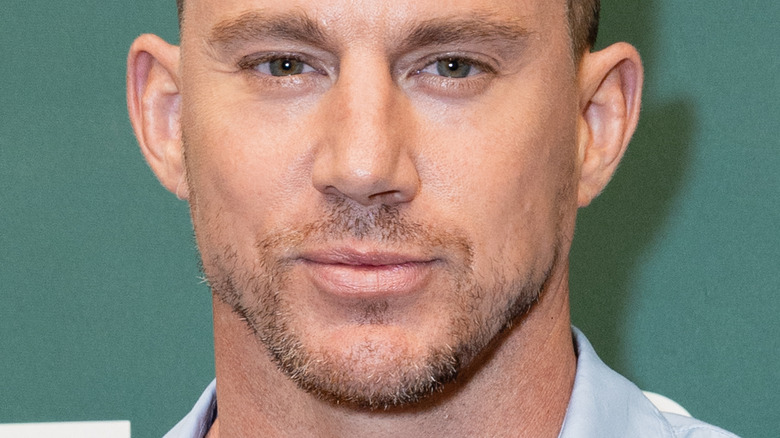 Matt Winkelmeyer/Getty Images
Stephen "tWitch" Boss and Channing Tatum became friends after they starred in "Magic Mike XXL" together. The late dancer told Screen Rant that Tatum's then-wife, Jenna Dewan, told him he was in the talks for the second "Magic Mike" movie while she was a guest judge on "So You Think You Can Dance." Afterward, Tatum and the director of the movie set up a meeting with tWitch where he was offered the role of Malik.
And it seemed that tWitch was happy he accepted the role. "It was just an incredible time," he told Collider. He then explained how fun it was to rehearse and film the final dance of the movie with Tatum. He added, "And then, when you have to stand there with your a** cheeks in the wind, that's when you look around the room and catch eye contact with everybody, and you say, 'This is what we're here for. This is it.'"
Following the dancer's death in December 2022, many of his friends and family took to social media to share pictures and statements in the "So You Think You Can Dance" alum's honor. His wife, Allison Holker, provided a statement to TMZ, and close friend Ellen DeGeneres posted her statement to Instagram. Tatum has also posted in tWitch's honor.
Channing Tatun has 'no words' for Stephen 'tWitch' Boss' death
Channing Tatum took to Instagram to post an emotional tribute to his friend and "Magic Mike XXL" co-star Stephen "tWitch" Boss. "I have no words," he said in the caption, alongside a behind-the-scenes selfie from the second "Magic Mike" movie, adding that there "aren't any" words to express the loss. "My head or heart can not understand this. I love you. I'll see you again my friend. Until then."
Some of tWitch's other "Magic Mike" co-stars have also posted in his honor. "I woke up this morning to the news that tWitch is gone," Jada Pinkett Smith said in her Instagram caption. She added that she and the late dancer had so many fun memories while filming the movie. "May his beautiful, shining soul rest in the arms of the Great Supreme and may that same Higher Power heal the shattered hearts of his loved ones," she wrote.
Matt Bomer also took to social media to express his thoughts. "You were an absolute light in this world- and pure joy to be around," he tweeted. He also encouraged people to always check in with others and reach out for help if they need it, especially during this time of year. "My thoughts are with his family," he added.