Brendan Fraser Is Ready To 'Go Forward' After Revealing Sexual Assault Allegations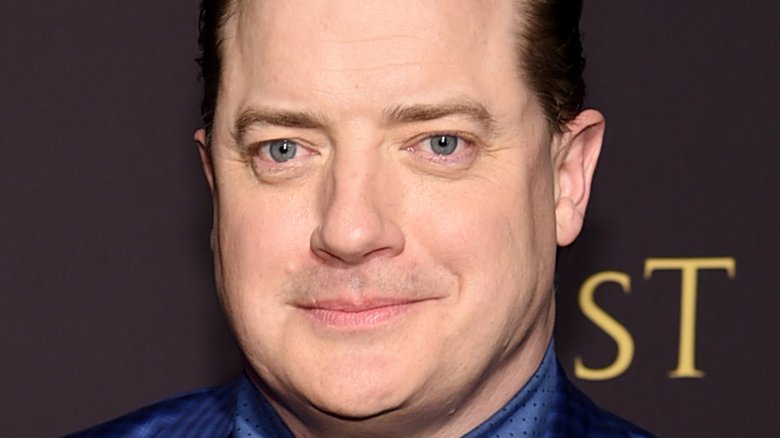 Getty Images
Brendan Fraser is moving forward.
According to an E! News exclusive, the Trust star has revealed his optimistic outlook upon returning to Hollywood after claiming in February that he was groped by Philip Berk, former president of the Hollywood Foreign Press Association, in 2003.
"It just spoke my truth," he told the publication while attending FX's Annual All-Star Party on Thursday, March 15, 2018. "A lot can happen and it's important to unburden yourself with the things you just don't need anymore. I can go forward now and I feel good that I was inspired by others with courage and I was able to speak what I needed to say and it's a new time."
Fraser added, "It's a new era and I think some change that's good is going to come about. I'm optimistic. I'm hopeful."
As Nicki Swift previously reported, the Mummy star opened up about the alleged sexual assault during a candid interview with GQ in late February 2018.
"I felt ill," the 49-year-old actor said, claiming that Berk had reached out to shake his hand before instead grabbing his butt and touching him inappropriately. "I felt like a little kid. I felt like there was a ball in my throat. I thought I was going to cry."
As a result of the incident, Fraser explained that he became "depressed" and "reclusive." Saying that his career seemed to be put on hold afterward, he added, "I don't know if this curried disfavor with the group, with the HFPA. But the silence was deafening."
For his part, Berk told GQ that the actor's story was a "total fabrication."
The HFPA has since launched an investigation into the allegations. "The HFPA stands firmly against sexual harassment and the type of behavior described in this article," the organization released in a statement. "Over the years we've continued a positive working relationship with Brendan, which includes announcing Golden Globe nominees, attending the ceremony and participating in press conferences. This report includes alleged information that the HFPA was previously unaware of and at this time we are investigating further details surrounding the incident."