The Sweet Way Kevin Jonas Met His Wife Danielle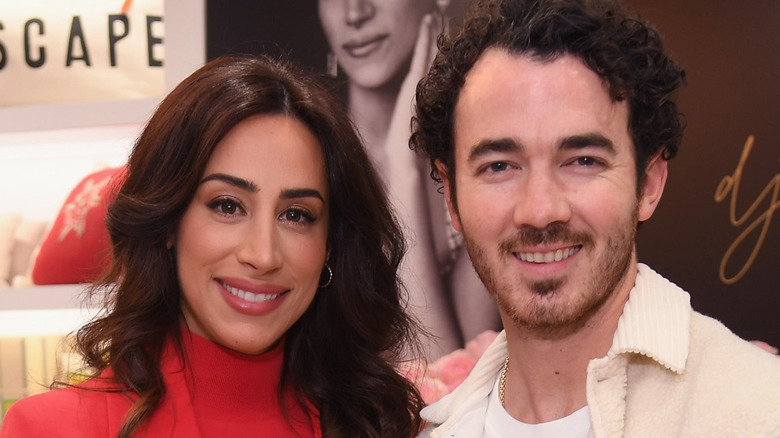 Gary Gershoff/Getty Images
Since stepping out on the scene, the Jonas Brothers have captured hearts everywhere. Their romantic lyrics and stunning looks made people fall for the three brothers from the moment they sang "Year 3000." Majority of the band's music centers around the idea of love. Even though it took Nick Jonas and Joe Jonas several tries to find the one, Kevin Jonas knew he found love from the moment he met Danielle Jonas.
Fans of the band know Danielle because she has been with Kevin since the early stages of the band. In 2009 — two years after the couple first met and at the height of the band's career — the two decided to tie the knot, per Us Weekly. The couple has been married for almost 13 years now and has welcomed two beautiful girls into their family.
As time has passed, fans have been able to witness their love grow as they continue to show love and appreciation for one another. In fact, on their 11th anniversary, Kevin posted an Instagram photo of the couple in the exact location where he bumped into Danielle. While fans may know their love as it is now, the two had an interesting meeting that almost caused their love story to end before it even began.
Danielle Jonas almost rejected Kevin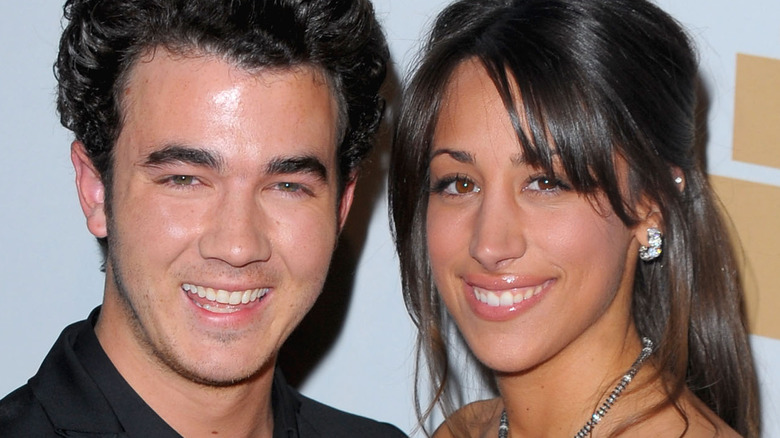 Jason Merritt/term/Getty Images
The love story between Kevin and Danielle Jonas is one that many people strive for, but, surprisingly, it almost didn't happen. It seems crazy to imagine that someone would reject a Jonas brother, but it was long before the band reached colossal success. 
Danielle and Kevin were in their early twenties when they met, per PR.com. Kevin shared, "Dani and I met in May 2007 and that was before the "Hannah Montana" episode, before our TV show, and before all of it happened with Disney." The two were vacationing with their own families in the Bahamas when they ran into each other. Surprisingly though, Danielle didn't want much to do with Kevin. Kevin admitted, "I was the one that was pursuing her most of the time and I didn't want her out of my sight. She actually ran away twice." It's crazy to think that Danielle would run away, but she had her reasons for dodging Kevin.
According to Us Weekly, Danielle had reservations because of the distance between them. While Danielle lived in New Jersey, at the time, Kevin was living on the west coast to further the band's career. Danielle shared with PR, "I thought, 'I'm never going to see this kid again, so why would I spend time away from my family while we're on vacation?'" Her sister ended up giving Danielle's number to Kevin anyway –- cue a big sigh of relief.
Kevin Jonas reveals what attracted him to Danielle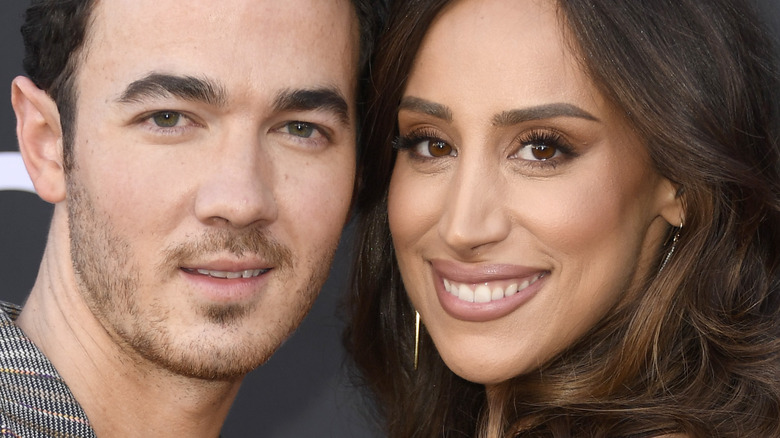 Frazer Harrison/Getty Images
Kevin Jonas knew it was love at first sight when he first met his wife, Danielle Jonas. But one thing, in particular, caught his eye when it came to his wife — and it may not be what you think.
Kevin first met her in a quick interaction, but, as he shared with PR.com, "when I saw her the next day, I noticed she had a flower in her hair and it was all done up and pretty, and I thought, 'Gosh, every time I see Danielle, her hair looks so pretty, it's like someone did it.'" Kevin was shocked that Danielle not only did her hair herself (she was a hairstylist after all) but also how well she pulled it off. He was attracted to how well she took care of herself. However, he admitted that he later found out she had a great personality too.
The rest became history after these two met in 2007, and they remain in love to this day.