Beyonce's Secret Event Announcement Has Fans Freaking Out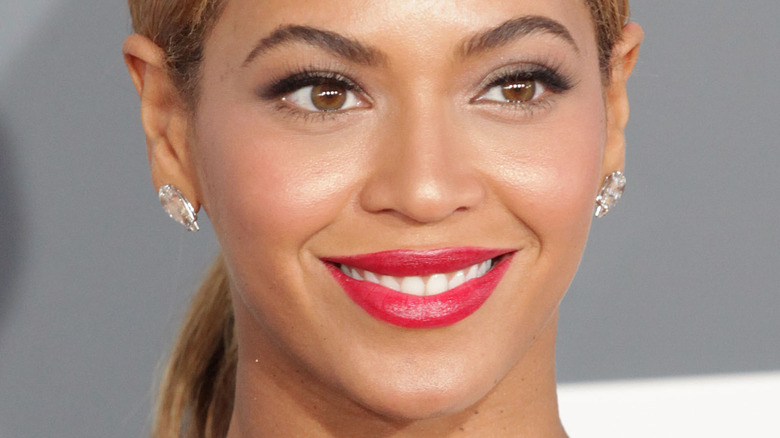 DFree/Shutterstock
Fans were thrilled when Beyoncé announced in June that her newest album, "Renaissance," would be released on July 29. "Creating this album allowed me a place to dream and to find escape during a scary time for the world. It allowed me to feel free and adventurous in a time when little else was moving," she wrote on Instagram. The "Lemonade" singer revealed the album cover in her post, which showed her sitting on top of a lit silver horse, wearing a bikini-esque spiky outfit.
Following the drop of her seventh solo album, Queen Bey held a star-studded release party in August in New York City, which included Leonardo DiCaprio, Kendrick Lamar, and Janelle Monae, per HighSnobiety. Naturally, Beyoncé fans were all agog over the news and many had major FOMO. "So Beyoncé had a #renaissance party last night in NYC?! The same New York that I'm in and I didn't know. Why does this hurt even though I had zero chance of being there or even catching a glimpse of her," a Twitter user lamented. Another fan tweeted, "F*** my life Beyoncé's renaissance party was literally 7 MINUTES AWAY FROM WHERE IM STAYING IN NYC???????????" 
Now, another event hosted by the "Church Girl" singer has fans in an uproar.
Beyoncé announces Club Renaissance event in Los Angeles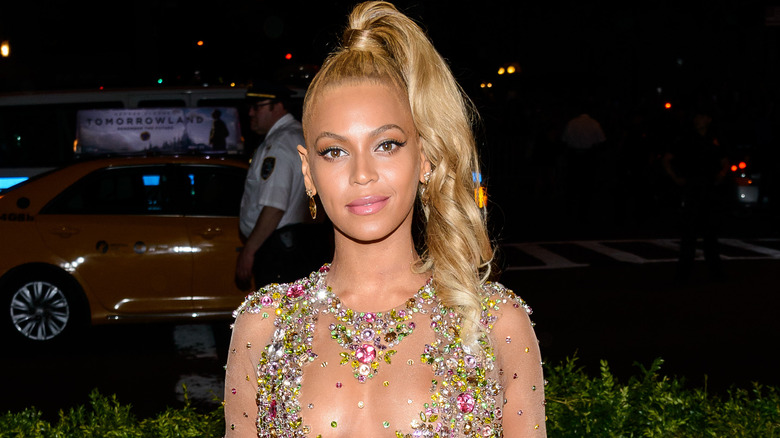 Sky Cinema/Shutterstock
On December 15, Beyoncé announced a free two-night event called Club Renaissance for December 17 and 18, per Consequence Sound. As of this writing, the location is undisclosed, but the event will be held in Los Angeles. Fans flocked to the website for tickets but unsurprisingly, the mystery event is already sold out.
Many fans bemoaned the timing of the announcement. "In my cubicle breaking down because Beyoncé decided to drop tickets for Club Renaissance in the middle of a workday and I didn't even get a chance," a Twitter user wrote. "I almost crashed my work truck trying to pull over and 3 times in a row i tried to verify my Id but the system wouldn't let me. You had to hold iPhone steady& it kept giving an error message. 2 mins later it says sold out then I get a message. I shed tears & bought a McFlurry," another tweeted. One unlucky Beyoncé fan wrote, "Can't believe Beyonce announced club Renaissance for LA while I was at work and now there's no tickets left when it's taking place around the corner from me."
According to the Los Angeles Times, the lucky ones who were fast enough to pounce on the tickets will find out the location on Saturday, the first night of the event. It's unclear whether Beyoncé will make an appearance, but those who snagged a ticket will have to spill all the deets!