What's The Real Meaning Of Church Girl By Beyoncé? Here's What We Think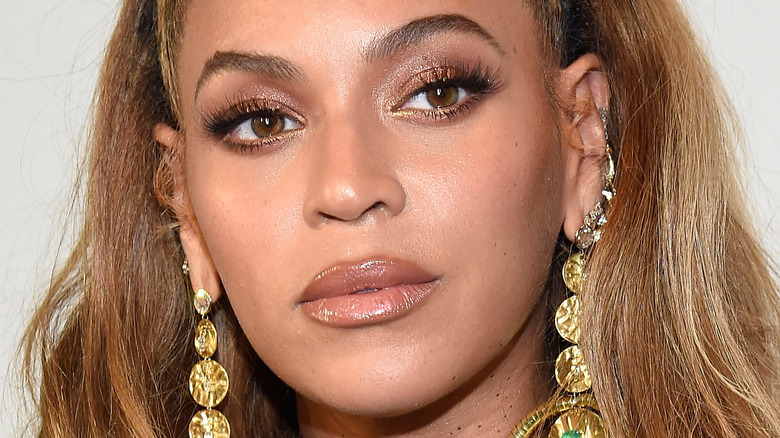 Kevin Mazur/Getty Images
Beyoncé could only pray that most of her fans had halos over their heads when her new solo album "Renaissance" leaked a few days before it was officially set to drop, and she was rewarded for her faith in her loyal Beyhive.
"You all actually waited until the proper release time so you all can enjoy it together," read a message from the singer to her fans on Instagram. "I've never seen anything like it. I can't thank y'all enough for your love and protection." Among the tracks that fans were willing to wait for were "I'm That Girl" and "Church Girl," the latter of which, based on the title alone, seems like it might pay tribute to Beyoncé's gospel roots. Rudy Rasmus, the pastor of the Houston church Beyoncé attended growing up, recalled how some of the singer's earliest performances took place at his house of prayer. "She started singing, and periodically would sing in our choir," he told The Tennessean. "Before our eyes, she became a huge success."
But "Church Girl" is not a song about Beyoncé's fond remembrances of moving her fellow congregants with her angelic vocals, and it's highly doubtful that the "Break My Soul" singer will ever get invited to perform it at a place of worship. The title is misleading, as it's about what goes on the night before the most devout members of the Beyhive put on their Sunday best and raise their voices in praise.
Beyonce preaches the gospel of dropping it and popping it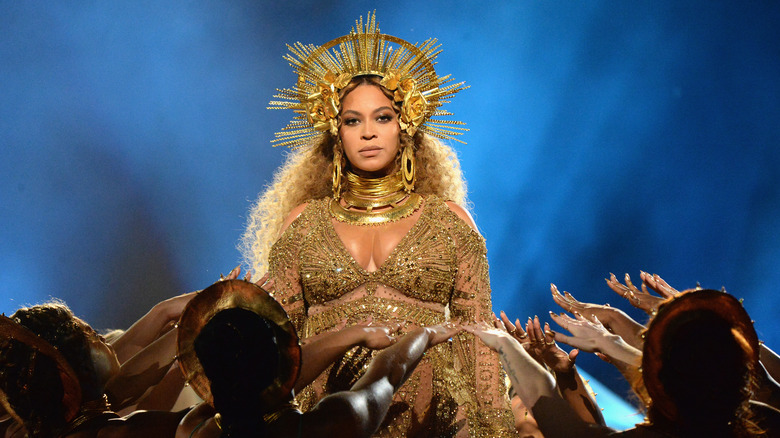 Kevin Mazur/Getty Images
"Church Girl" begins with a few lines of soulful gospel, but it soon becomes evident that the congregation Beyoncé is singing to is composed of all the single ladies in the club on a Saturday night. "You know you got church in the mornin'," she sings, per Genius. "But you doin' God's work, you goin' in." And what is that work, exactly? The chorus spells it out: "Drop it like a thottie, drop it like a thottie (You bad) / Church girls actin' loose, bad girls actin' snotty." The song celebrates the agency of a woman who has broken free from the constraints of societal expectations about how a "church girl" should behave. She's unbothered by what anyone thinks and is totally feeling herself. "Soon as I get in this party / I'm gon' let go of this body / I'm gonna love on me / Nobody can judge me but me," Beyoncé proclaims.
In an Instagram post, Beyoncé described what she was trying to accomplish with "Renaissance." She wrote in part, "My intention was to create a safe place, a place without judgment." The artist revealed that working on the album helped her cope with the stagnation and uncertainty caused by the global pandemic, and while actor Amiyah Scott deemed "Church Girl" a "twerk anthem" on Twitter, the track includes a few nods to the pain inflicted by these trying times — Beyoncé sings about "friends that cried fountains" and "the oceans of tears we cried."
The gospel group sampled in the song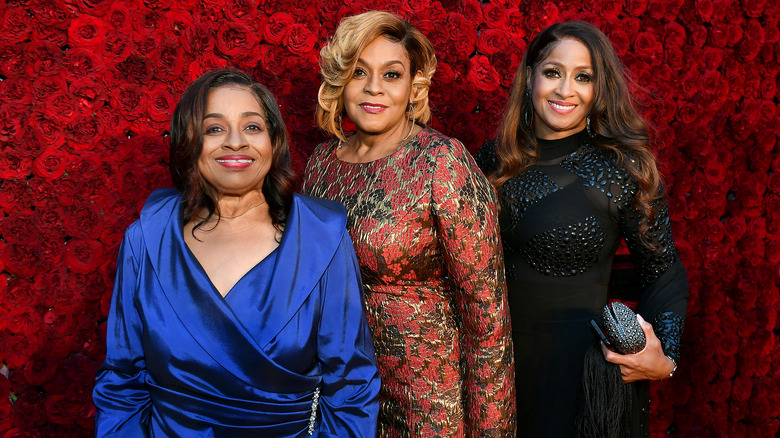 Paras Griffin/Getty Images
Like many gospel songs, "Church Girl" is ultimately meant to uplift the listener, but some Beyoncé fans were surprised that she got The Clark Sisters' blessing to sample one of their hymns in a track with such explicit lyrics. The song in question is "Center of Thy Will," which was featured on the gospel group's 1981 album "You Brought the Sunshine." While "Church Girl" is about the unbridled freedom that a dance floor can offer, "Center of Thy Will" is a prayer for the calm constancy of a higher power. "Beyoncé done turned the Clark Sisters 'Center of Thy Will' into a twerk anthem and I'm so torn about that because it kinda slaps," read one Twitter review of the unlikely interpolation.
But the member of the Grammy-winning group who wrote "Center of Thy Will," Elbernita "Twinkie" Clark, let her Instagram followers know that she was happy with the musical marriage. "Thanks, Beyoncé, for listening to my music, and I hope it blesses your soul," she said in a video that concluded with a live solo performance of the song. However, her sister Karen is the vocalist heard in the sample.
Per BET, Jay-Z and Beyoncé sampled another song by The Clark Sisters, "Ha Ya (Eternal Life)," in their 2017 single "Family Feud." The music video featured a cameo by the couple's oldest daughter, Blue Ivy Carter, and it was filmed inside a church.