What's The Real Meaning Behind Beyoncé's Break My Soul? Here's What We Think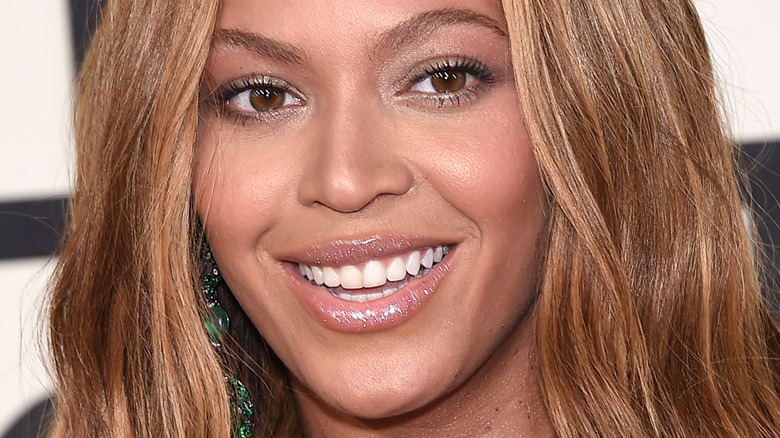 DFree/Shutterstock
British Vogue editor Edward Enninful has described Beyoncé's newest album as "music that makes you rise" — and he wasn't kidding. The superstar's first single from her upcoming "Renaissance" album, "Break My Soul," is a 90s-inspired jam, guaranteed to not only get everyone on the dance floor, but liberate their minds, too.
Beyhive members far and wide were overjoyed on June 16, when Tidal tweeted a simple black square bearing the words, "act i ... RENAISSANCE," alongside the caption, "Beyoncé ... RENAISSANCE ... July 29." But, it doesn't stop there: the very day of the announcement, British Vogue revealed that the singer was their July cover star, and new images of the Destiny's Child alum clad in everything from Schiaparelli to Ivy Park sent Beyoncé fans on social media into meltdown mode. However, the most exciting development thus far came when it was revealed that a track from the new album, "Break My Soul," would be released at midnight on June 20.
With the song now available across multiple platforms, Beyoncé fans across the globe have had a chance to hear the song's thumping beat, incredible vocals and maybe even picture themselves dancing the summer away to it. However, as is often the case with Queen Bey, there's more to this bop than an out-of-this-world audio experience.
Break My Soul is about liberation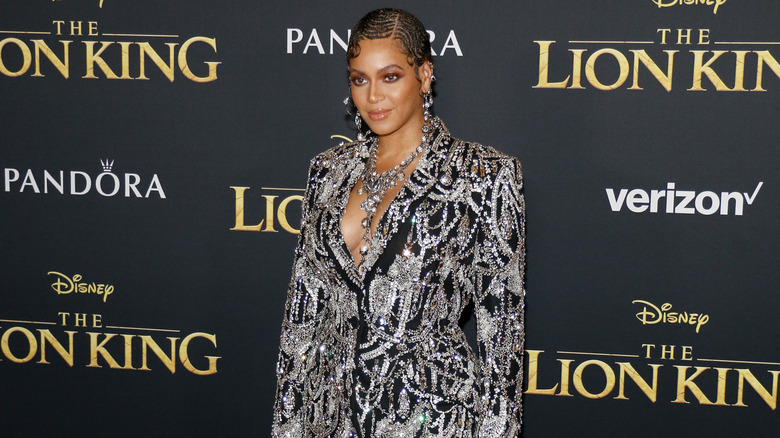 Tinseltown/Shutterstock
We've all heard a variation of the saying, "You have the same hours in a day as Beyoncé." One person well aware of the pressure that often accompanies the grind is Queen Bey, herself — and in "Break My Soul," she tackles hustle culture head on.
"I just quit my job / I'm gonna find new drive, damn, they work me so damn hard / Work by nine, then off past five / And they work on my nerves, that's why I cannot sleep at night," sings Beyoncé in the song's first verse. In verse two, she adds, "Imma let down my hair / 'cause I lost my mind." In between the verses and the chorus, rapper Big Freedia instructs, "Release ya anger, release ya mind, release ya job, release the time, release ya trade, release the stress, release the love," and, "forget the rest." Essentially, if Bey fans were looking for a sign to escape a toxic workplace, "Break My Soul" would be it!
Beyoncé's workplace liberation track comes during a time known as The Great Resignation. As noted by CNBC, the term was first coined by organizational psychologist Dr. Anthony Klotz, and identified the mass exodus from the workplace in the wake of the pandemic. Given that, per British Vogue, Beyoncé worked on the album throughout the COVID-19 era, it only makes sense that she'd capture the zeitgeist. After all, who better to define an epoch than Beyoncé Knowles-Carter?
Just in time for Pride Month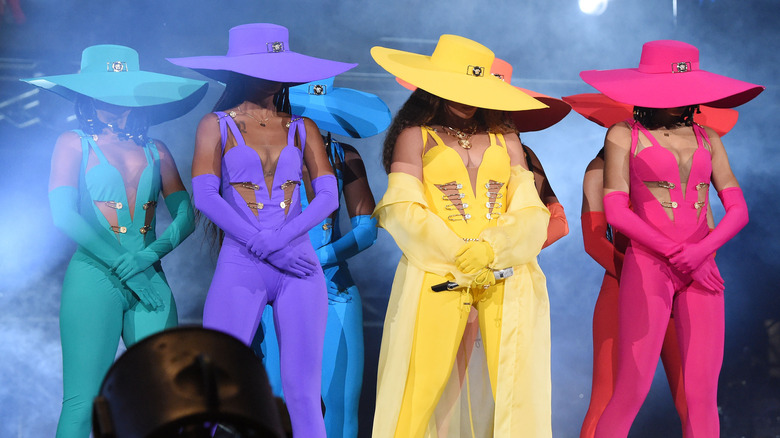 Kevin Mazur/Getty Images
"Break My Soul" speaks to an entire era, but it certainly doesn't forget to pay homage to the month of its release: Pride Month. As many fans have pointed out, the Ivy Park founder makes several homages to the LGBTQIA+ community in the new song, and the Beyhive is here for it!
Commenting under the song's lyric video on YouTube, one viewer wrote, "Beyoncé said it's still PRIDE MONTH." In response, another agreed, "Its giving ballroom vougue [sic]," referring to the dancing subculture, which, as noted by Vogue India, is integral to the queer community. Per NME, Voguing has typically been accompanied by ballroom music, known for its hallmark electronic beat. "Break My Soul" features such a beat, and many listeners have taken to social media to confirm that they'll be Voguing to it for the foreseeable future. As "Jimmy Kimmel Live" writer Louis Virtel tweeted, "I am pleased to report the new Beyonce single makes me want to jump into the splits on a Pride float in 1991."
From pride references, to an acknowledgment of The Great Resignation, and, naturally, a mind-blowing music experience, there's not much "Break My Soul" doesn't give fans. The best part, though, is that this is just the first track we're hearing from "Renaissance." We're counting down the days until we can hear Beyoncé's full album!