Iggy Azalea Talks Getting Revenge Against Ex-Fiance Nick Young
Iggy Azalea isn't afraid to open up about how she got back at her ex Nick Young.
Appearing on Watch What Happens Live With Andy Cohen on Sunday, March 18, 2018, the "Fancy" rapper revealed just how she sought revenge against her former fiancé after learning of his infidelity. When host Andy Cohen brought up how she'd burned some of Young's belongings, Azalea said, "I burned it all, darling."
Sitting next to fellow guest Kim Zolciak-Bierman, Azalea shared, "I burned a lot, and I threw stuff in the pool too. I started off with water and it just seemed like that didn't work." And, apparently, nothing was off-limits to being fed to the fire. The 27-year-old noted, "Every designer you could think of I burned."
The only things safe from the flames were Azalea's own possessions. "I used to break stuff in our house, and I realized that I was breaking my own s**t. I was like, 'That's stupid,' and he didn't care," Azalea explained. "So I was like, 'I'm going to find some s**t you care about and I'm going to start destroying that,' which was his clothes."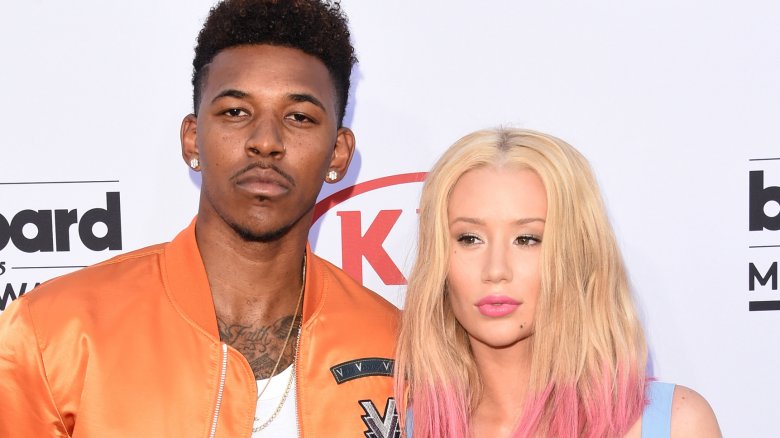 Sharing that she had a fire pit outside her home, Azalea told Cohen that she gave Young a chance to save his stuff before turning up the gas on his beloved shirts and pants. She started with the "cheap s**t," sending him a video of herself burning his clothes. "'I'm burning your things,'" she recalled messaging him, "'and so I don't know where you're at — probably with some girl. So I hope you get home quickly, because I'm moving on. We're progressing on the spectrum from cheap to expensive.'"
But Azalea did encounter one small issue with her revenge scheme — pricier items didn't set aflame quite as as well as clothes from more affordable places like Forever 21. "Expensive things don't burn well," she revealed.
As Nicki Swift previously reported, Azalea and Young, who'd started dating in 2013, ended their engagement in June 2016, after Young was caught admitting to having cheated on the rapper by his Los Angeles Lakers teammate D'Angelo Russell. Azalea later revealed that she'd discovered video of Young cheating on her in their shared home on their security footage.