What Happened To Nick Fradiani After American Idol?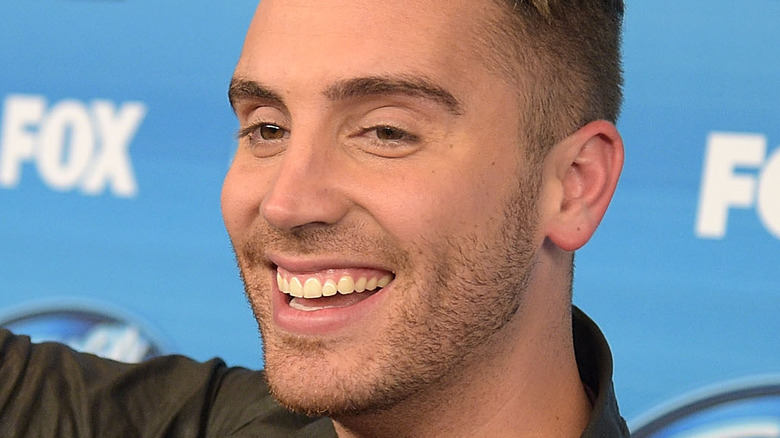 Jason Kempin/Getty Images
Since its premiere in 2002, "American Idol" has served as the starting point for numerous talents in the music industry and beyond. Indeed, although most successful contestants in the singing competition series go on to sign recording deals, the show has generated more than a few uber-successful stars in other mediums too. Season 1 winner Kelly Clarkson now hosts a lucrative talk show, and Season 3 finalist Jennifer Hudson is an EGOT winner. Any way you look at it, it is clear that "American Idol" can be a road to success.
Of course, after more than two decades on television, it shouldn't be all that surprising that the series has also seen more than a few stars fade from the spotlight. For example, when is the last time you heard the names Sanjaya Malakar or Taylor Hicks? Another contestant that fans may wonder about is Nick Fradiani. In 2015, Fradiani won "American Idol" Season 14, charming the judges and the rest of the country with his renditions of songs like Peter Gabriel's "In Your Eyes" and Train's "Drops of Jupiter (Tell Me)".
Since Fradiani won "American Idol," some viewers might be wondering where he ended up and if he has continued to go solo or returned to performing as a member of a group.
Nick Fradiani has remained a singer and more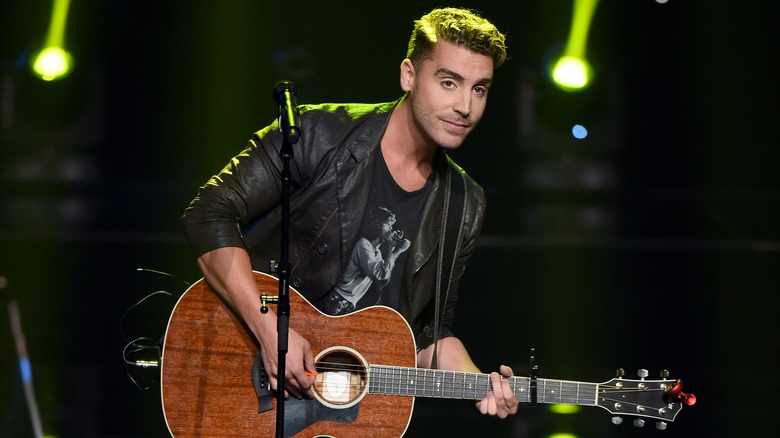 Ethan Miller/Getty Images
Since his "American Idol" win, Nick Fradiani has stayed in the entertainment business. One year after he won "American Idol" Season 14, Fradiani released his first studio album, "Hurricane." Although Amazon reviews of the release appear complementary, Billboard reports that the album didn't perform quite as well as prior albums released by winners of "American Idol." In fact, at the time, the album marked the lowest-selling first album by an "American Idol" winner.
In 2017, Fradiani also released an extended play called "Where We Left Off." A short review by Digital Journal offers copious praise both for the songs and the music video produced for "I'll Wait For You," one of the songs on the release. In November 2022, Fradiani released his second solo album, which was titled "Past My Past." Although we don't have numbers for his latest release yet, Fradiani has made it clear that he simply loves making music. In an October post to Instagram, Fradiani wrote, "Whether I get millions of streams, or no one notices, I'm grateful I still have such a passion for original music, and I get to make it with my friends."
Notably, the singer also hasn't let his career lie dormant apart from those three releases. Beyond releasing his own music, Fradiani has done something that fans might not have expected. Like former "American Idol" contestant Jennifer Hudson, he has branched out to the world of musical theater. From 2019 to 2020, Fradiani played the role of Lorenzo in the North American tour of "A Bronx Tale" (per Playbill). In November 2022, he also began portraying musician Neil Diamond in "A Beautiful Noise," a Broadway musical focusing on the life and works of the famed "Sweet Caroline" singer (via Theatrely).
Nick Fradiani is in a relationship with another entertainer
Of course, like every other celebrity, there's more to Nick Fradiani than his professional life of music. In his personal life, Fradiani's Instagram account appears to indicate that he is in a relationship with Lauren Celentano. While some couples' professions can vary wildly, it probably won't come as much of a surprise for fans to learn that Celentano is also a show business superstar. Beginning in 2019, she performed in the North American tour of "A Bronx Tale" alongside Fradiani (via Playbill). Like Fradiani, Celentano has transitioned to performing on Broadway in New York City. In October, Celentano made her Broadway debut in "Moulin Rouge! The Musical" (per CT Insider).
When he's not sharing pictures of himself and Celentano or involved in theater, Fradiani is putting out more music. Fradiani has teased that new music is on the way, giving his fans on Instagram the opportunity to choose which single he will release from an upcoming album. His Instagram also shows that he has stayed closely tied to more recent "American Idol" alums like himself. According to one Instagram post, he has also performed with "American Idol" Season 15 winner Trent Harmon and Season 16 winner Maddie Poppe.