How Much Does Kelly Clarkson Make From Her Talk Show?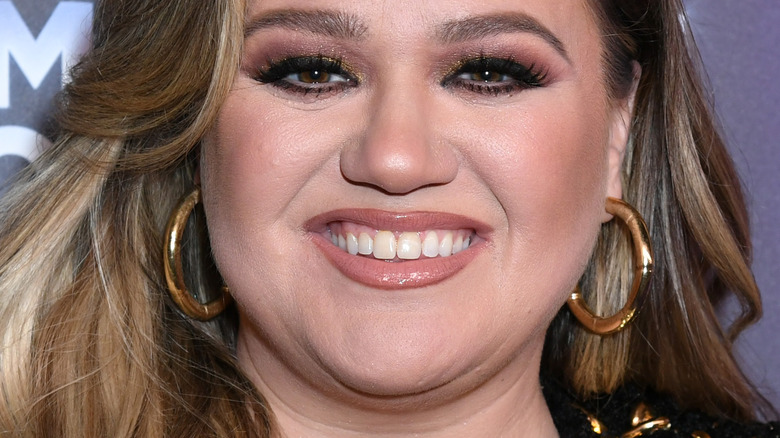 Jc Olivera/Getty Images
Kelly Clarkson rose to fame as the first winner of the singing competition, "American Idol." Since then, the Texas native has gone on to amass an extremely successful music career -– which includes a plethora of studio albums and three Grammy wins. The award-winning singer has also ventured into daytime television, having launched "The Kelly Clarkson Show" in 2019.
"I love connecting with people, playing games, music, and finding ways to help or give back to communities/organizations," Clarkson said at the time, per Entertainment Weekly. "Having my own talk show where I get to do all of these things is pretty much a dream job!"
The syndicated program premiered to huge success. According to Variety, Clarkson's TV effort brought in an average of 1.8 million viewers for its premiere season, ranking fourth behind "Dr. Phil," "Live With Kelly and Ryan," and "The Ellen DeGeneres Show." Clarkson has clearly made her mark in the world of famed daytime heavyweights, but her reported earnings from the TV show may be surprising to some.
Kelly Clarkson's show is very lucrative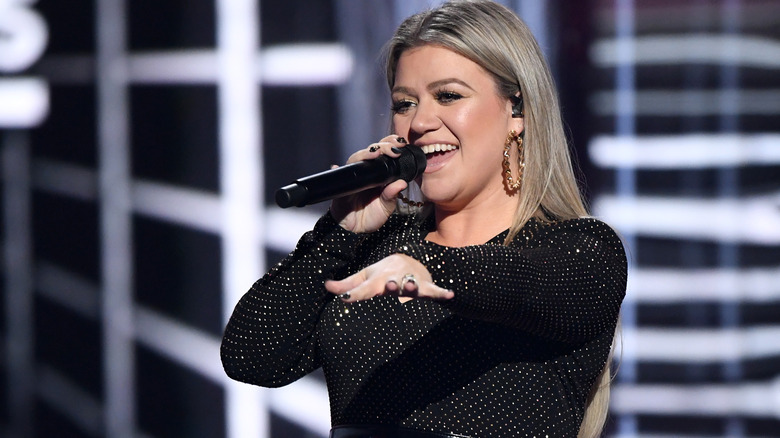 Ethan Miller/Getty Images
Kelly Clarkson found herself in personal turmoil following her messy split from her ex-husband, Brandon Blackstock. As the couple's separation played out in court, details of the "Catch My Breath" singer's finances were made public. According to documents obtained by Us Weekly, Clarkson reportedly earns $1.9 million a month from her work on "The Kelly Clarkson Show," and "The Voice." Due to her lucrative deals, Clarkson was ordered to pay her estranged husband a total of $200,000 a month in support starting in April 2021. The singer was required to pay Blackstock $150,000 in spousal support, with an additional $45,601 in child support for the "benefit of the minor children."
Clarkson and Blackstock have since settled their divorce, nearly two years after their split. Per The Blast, the "American Idol" alum was ordered to pay Blackstock a one-time payout of roughly $1.9 million, in addition to the continued $45,601 in child support.
Kelly Clarkson's show is doing just fine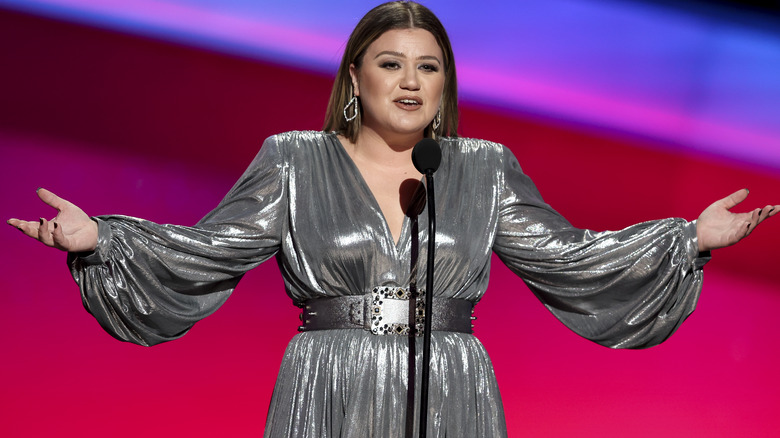 Michael Owens/Getty Images
Despite the drama surrounding Kelly Clarkson's personal life, her daytime show has continued to be successful. The series has won 13 Daytime Emmy Awards since its premiere – seven of which were earned in 2022. While Clarkson could not attend the annual ceremony, she celebrated her momentous win in an adorable post on Instagram. "Me and my team are all still freaking out over our wins @DaytimeEmmys," she wrote. "Thank you so much to the hardworking team behind @kellyclarksonshow for being so incredibly talented and fun to work with. I am so proud and blessed to get to work on this show with all of you! Y'all are amazing!!!
Furthermore, the singer appears to be doing well financially. Celebrity Net Worth reports that the Emmy-winning talk show host is worth $45 million. According to the outlet, Clarkson's $14 million annual salary combines earnings from her children's books, talk show, music career, and judging stint on "The Voice."