Buying Beverly Hills: Inside Farrah Brittany And Alexia Umansky's Relationship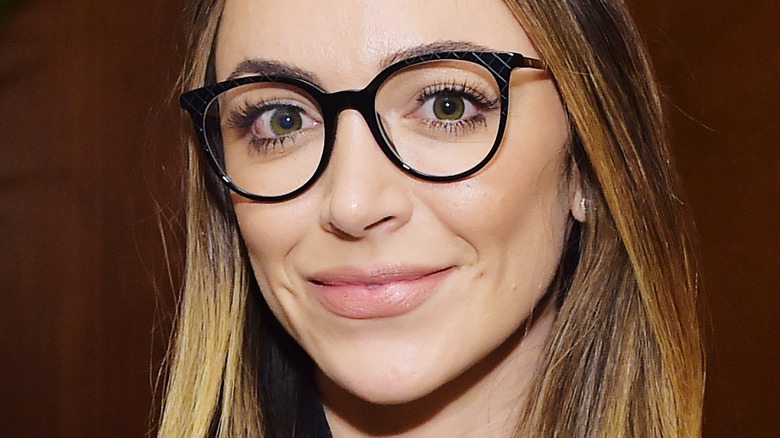 Stefanie Keenan/Getty Images
Netflix's show "Buying Beverly Hills" gives reality TV fans a taste of what it's like to be a high-end real-estate agent in — you guessed it — Beverly Hills. Realtors with different levels of experience sell multi-million dollar homes at The Agency, Mauricio Umansky's real estate firm. You may already be familiar with Mauricio, as he's the husband of "The Real Housewives of Beverly Hills" star Kyle Richards. Although Richards doesn't appear on "Buying Beverly Hills," her daughters Farrah Brittany and Alexia Umansky do, as they both work at The Agency. While Brittany is a highly experienced agent, Alexia is still getting up to speed. 
Mauricio talked about how he really feels working with his daughters. He told People, "Working with my family and my kids has been absolutely extraordinary. They teach me something every single day and I love it. The fact that I get to do everything in my life with them both at work and at home, I wouldn't trade it for the world. It's a dream."
While it's clear that Mauricio thinks the world of his daughters, how do Umansky and Brittany feel about each other?
Farrah Brittany and Alexia Umansky know a lot about each other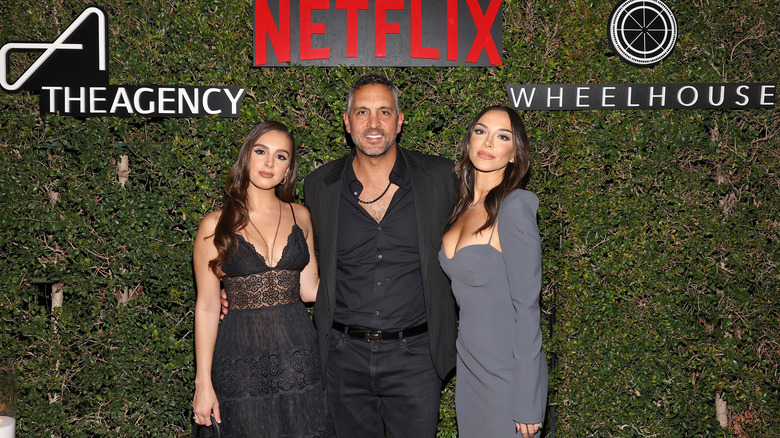 Tommaso Boddi/Getty Images
A recent video by Marie Claire gave some insight into Farrah Brittany and Alexia Umansky's loving relationship. In a fun round of "How Well Do You Know Your Co-Star?" Brittany and Umansky quizzed each other and gave fans the chance to learn more about them. One thing we learned is that the pair has undeniable chemistry! Let's just say the ladies know a lot of trivial details about one another, as the two answered most of the questions correctly. For example, Brittany disclosed that two of Umansky's biggest pet peeves are people who chew loudly and people who eat yogurt. Umansky was well aware that Brittany is too embarrassed to eat a banana in public.
After they played the game, the two showed fans just how much they adore one another. Brittany shared, "Alexia has taught me that — you really can just have a zest for life everyday. She's so positive." Umansky remarked, "Something that comes to mind every time I think of Farrah is 'work hard, play hard.'" Brittany also revealed that being on "Buying Beverly Hills" has made them even closer.
"Buying Beverly Hills" wasn't the first time fans could witness the sisters in real estate mode. In a 2019 Access Hollywood clip, Umansky and Brittany gave a tour of a multi-million dollar Los Angeles house that James Franco once lived in. They each took turns sharing details about the home. The pair clearly make a great team!
Alexia Umansky and Farrah Brittany don't have drama
Kyle Richards, Farrah Brittany and Alexia Umansky's mom, has had her share of drama with sisters Kim Richards and Kathy Hilton in "The Real Housewives of Beverly Hills." In Season 12, tension escalated between Kyle and Hilton during their trip to Aspen. As reported by Us Weekly, cast member Lisa Rinna witnessed first-hand what happened with Hilton on the show. Rinna explained, "We were at the club and Kathy was having an absolute meltdown. I've never seen anything like this in my life." She added, "She's screaming she 'made' Kyle. Kathy's responsible for Kyle and she said, 'I will destroy Kyle and her family if it's the last thing I ever do.'" After the trip, issues remained unresolved between the sisters, leaving Kyle in tears at the reunion.
As reality TV can evidently exacerbate sibling rivalry, did a rift form between Brittany and Umansky? Unlike their mother, the sisters haven't had beef with each other. In an episode of In The Know's interview series "We Should Talk," Umansky spoke about being influenced by "RHOBH." She revealed, "My mom has had her two sisters on the show with her, and it gets rocky. Here I am going on a show with my sister (and possibly my other sister) and my father. That part was a little off putting, but we have very healthy relationships. We're just different people." At this point, Brittany and Umansky appear to be two peas in a pod.