The One Person Both Johnny Depp And Lenny Kravitz Dated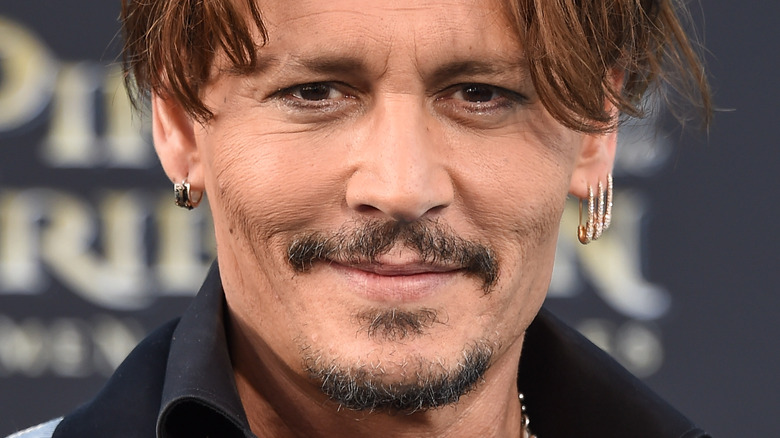 DFree/Shutterstock
Johnny Depp's relationship history has always garnered considerable attention, but it grabbed global attention with the demise of his marriage to Amber Heard. After an ongoing legal battle, Depp won his defamation lawsuit against Heard. Depp claimed that his life was forever changed by Heard's accusations of domestic abuse. In response, Heard has demanded a new trial or a reversal, per People. But Depp's relationships prior to Heard weren't such full-scale productions, particularly his relationship with Vanessa Paradis.
But Depp wasn't the only A-lister who dated the French singer — '90s heartthrob Lenny Kravitz also dated Paradis. Prior to this, Kravitz was married to Lisa Bonet from 1987 to 1993, per HuffPost, and they welcomed daughter Zoë Kravitz in 1988. Kravitz and Bonet managed to stay close and friendly, even after their divorce. "Zoë's mom and I were incredibly and deeply in love," Kravitz revealed on Oprah's Master Class in June 2013. "It was a magical, magical relationship and a magical time in my life." Kravitz shared that they're now best friends, including Bonet's then-partner, Jason Momoa. "When we're all together now — her man, her kids, Zoë, me — we're all together and we're one big, happy family. It's beautiful and it just shows you what can be done," he said. It was in this happy state of friendship with his ex that Kravitz began dating Paradis.
Lenny Kravitz was 'madly in love' with Vanessa Paradis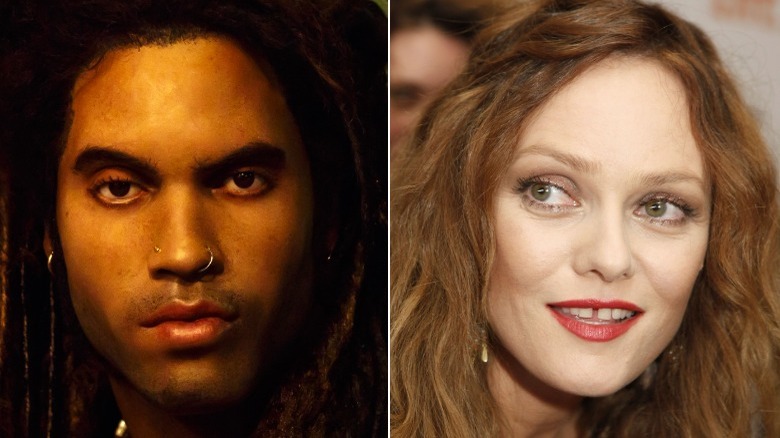 NiglayNik/Shutterstock & Peter Bregg/Getty
Lenny Kravitz and Vanessa Paradis met in 1991 when Paradis was 20 and Kravitz was 27, per Gala. Paradis had already come out with two albums in French: "M&J" and "Variations Sur Le Même T'aime." She worked closely with Serge Gainsbourg on these albums, per Vogue. She wanted to produce one in English and she set her sights on Kravitz. "I've never been afraid to suggest things or to be told no. Music is an area where I was able to make things happen," Paradis told Le Figaro in 2019. "Gainsbourg did not come to me, I asked him. Kravitz, it was the same." The two worked in New York on her eponymous third album, which was released in 1992 and the musical collaboration ended up leading to a romance.
Kravitz and Paradis broke up in 1996, per Gala, but Paradis made an impression on the American songwriter. "I was madly in love with her... Vanessa was the perfect woman but she arrived at the wrong time," Kravitz told Paris Match in 2009. He regretted their end. "And I hope she will read these lines. It was through me that she met Johnny Depp. Since then, I have never seen her again... But I know that one day we will run into each other. And it will be time to talk about all that... I'm not worried." They've obviously stayed in touch. In December 2020, Kravitz posted a birthday tribute to Paradis on Instagram.
Enter Johnny Depp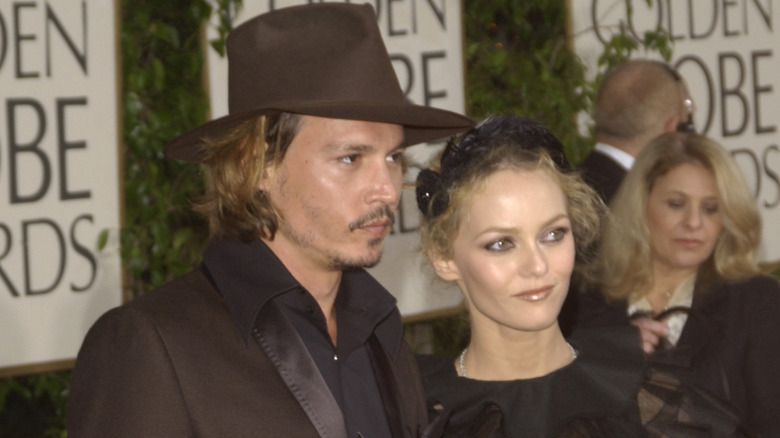 Featureflash Photo Agency/Shutterstock
Johnny Depp went to France to work on Roman Polanski's film "The Ninth Gate" and that's where he met Vanessa Paradis. Depp's description of the first time he saw her is now iconic. "It was the Hotel Costes," Depp explained, according to the Daily Mail. "She was wearing a dress with an exposed back and I saw that back and that neck, and then she turned around and I saw those eyes, and — boom!" Depp clapped his hands. "My life as a single man was done."
It certainly was, for a time. The couple went on to welcome two children, Lily-Rose and Jack, but decided to never get married. "I never found myself needing that piece of paper," Depp told Extra. "Marriage is really from soul to soul, heart to heart." Depp said he would have done it if Paradis really wanted to. "But the thing is, I'd be so scared of ruining her last name. She's got such a good last name." Not only did they solidify things by having two kids together, but Depp and Paradis also bought an island in the Bahamas in 2004, per Vanity Fair, called Little Hall's Pond Cay.
But, in an interesting interview with Marie Claire, Paradis said she doesn't believe in soulmates. "The idea of a soulmate is beautiful and very romantic to talk about it in a movie or a song, but in reality, I find it scary," she admitted. The two broke up in 2012.