How General Hospital's Alley Mills Tragically Lost Her Famous Husband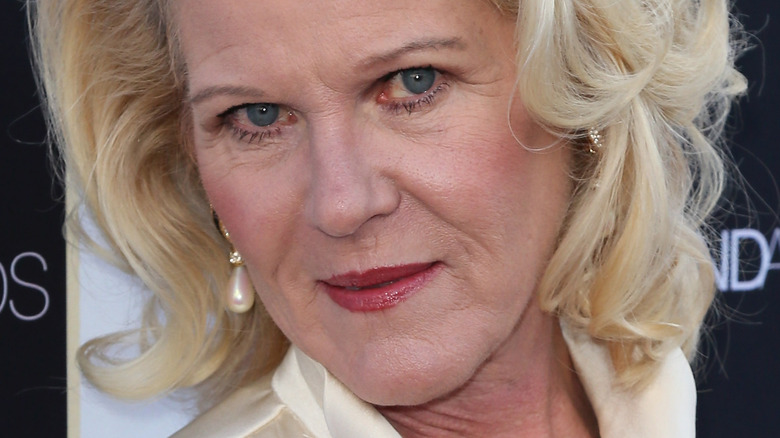 David Livingston/Getty Images
Soap opera star Alley Mills joined "General Hospital" in 2022, taking over the role of Heather Webber from its originator, Robin Mattson, per She Knows. Prior to joining "GH," Mills enjoyed a 15-year stint on "The Bold and the Beautiful." And while filming hundreds of soap opera episodes makes her a drama expert, Mills has also conquered the world of comedy. In fact, she landed her big break playing the role of Norma Arnold on "The Wonder Years." Mills has also appeared in a slew of other projects, including "Yes, Dear" and "Dr. Quinn Medicine Woman."
With that said, Mills has also enjoyed much personal success, including her long, loving marriage to fellow actor Orson Bean. According to The DQ Times, Mills first met Bean, who she described as "her guy," in the early '90s after her mom urged her to invite him and a group of others out for drinks. They married shortly thereafter on April 18, 1993. Prior to the wedding, Mills dished on the super unconventional way that Bean proposed to People. After tossing a ring box into her lap, Bean offered Mills two options. "He said, 'If you don't want to wear it, put it in a drawer. If you want to consider it an engagement ring, that's up to you.'" Naturally, Mills said yes, kicking off their 27-year marriage.
Unfortunately, Mills lost Bean in 2020 in a very tragic manner. 
Alley Mills' husband was hit by a car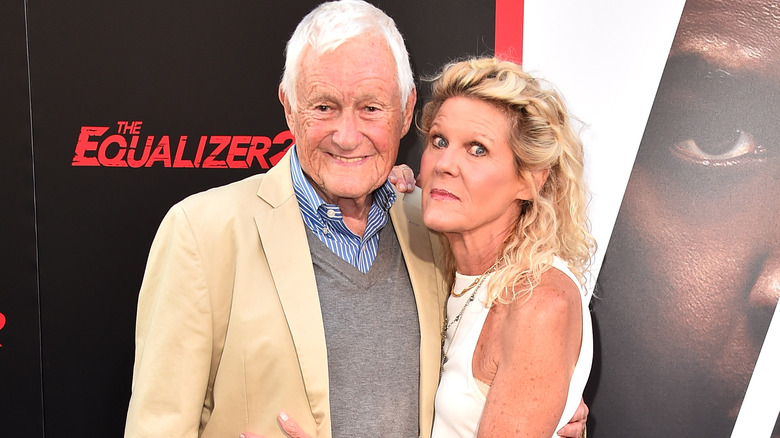 Alberto E. Rodriguez/Getty Images
Unfortunately, Orson Bean died in February 2020 after being hit by two cars, according to TMZ. The publication reported that Bean was "jaywalking" in Venice when he was "clipped" by one vehicle. A second car then hit Bean, causing fatal injuries. Neither driver was charged with any crime or found to be under any kind of influence. "The car coming westbound did not see him and clipped him and he went down," shared LAPD Capt. Brian Wendling to ABC 7. "A second vehicle was coming up, was distracted by people trying to slow him down and then looked up and then a second traffic collision occurred and that one was fatal," he added. Eva Basler Demirjian — Bean's family representative — confirmed his death shortly after, per The Washington Post, which noted that Bean was near Resident Theater, where Alley Mills was rehearsing an upcoming show. 
Bean left behind a legacy just as long and decorated as his wife's. According to IMDb, Bean was best known for his role on "Dr. Quinn, Medicine Woman," and his frequent appearances on "The Tonight Show." Bean left behind his wife and four children, Ezekiel, Susannah, Michele and Max (via The Famous People).
How Alley Mills' husband's death gave her perspective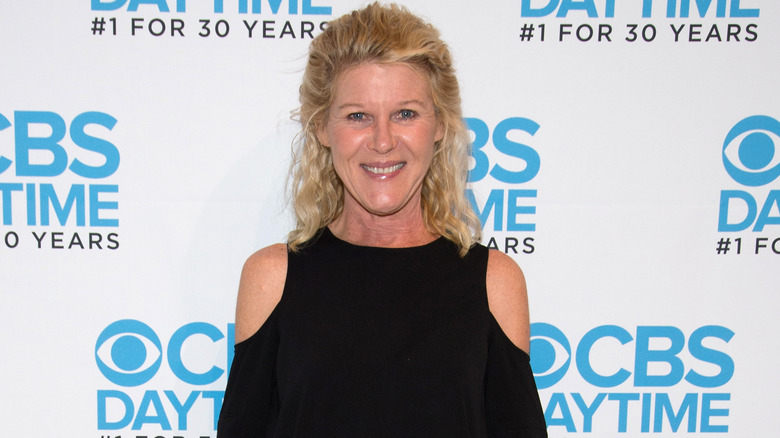 Tara Ziemba/Getty Images
In 2021, Alley Mills spoke to Soap Central about her mourning process. "This is for any of you out there who have lost loved ones in these past years of COVID and are feeling tremendous loss and not sure how to find the courage to move on or past those feelings of loss," started Mills. "What I feel was the most helpful thing I was able to focus on amidst all my grief and missing my husband more than I thought I could bear at New Year's was just how grateful I am for having had him all these years and for, as weird as this may sound, the new insight into suffering that losing him gave me towards other people in the same ditch." 
Mills also spoke of the beauty of shared tragedy and the opportunity it presented those dealing with grief to support each other. This past summer, Bean had the street where he died renamed after him. "It was tougher than I thought," said Mills about standing near the place Bean lost his life (via West Side Current). "It doesn't feel like two and a half years." Mills also shared that her husband having a street named after him was a "surreal experience." "I think I was in such grief that it hadn't really hit me," she added. "It's a big deal to have a street in a city named after you, I think."