Prince William Had A Childhood Nickname You Wouldn't Expect Now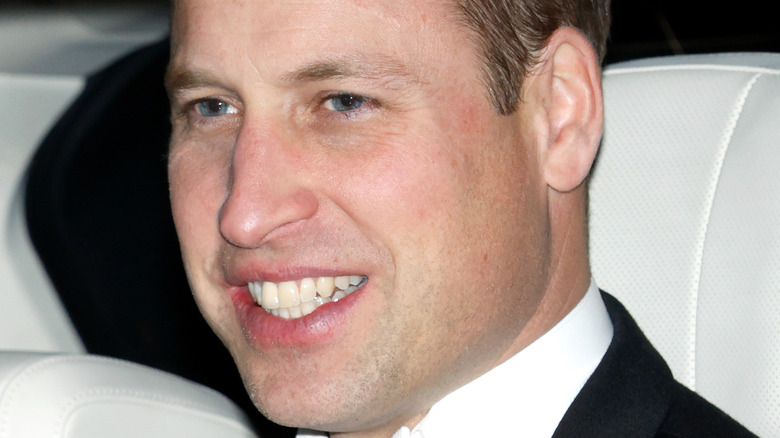 Max Mumby/indigo/Getty Images
From his charming relationship with Kate Middleton, Princess of Wales, to his extensive charity work, Prince William has seemed to find his footing as a committed member of the British royal family. In 2018, he shared a positive message with the Charity Commission (per Aleteia.) He stated, "Charity is not an optional extra in society ... above anything else, charities nurture, repair, build and sustain our society. Without the work that charities do, society would be an empty shell." William, Prince of Wales, seems to have his head on straight despite recent press detailing his rocky relationship with his brother, Harry, Duke of Sussex.
Amid the release of Netflix's docuseries "Harry & Meghan," William has taken a massive hit for his supposed feud with Prince Harry. Fans are well-aware that Harry made a major change regarding his royal duties in 2020. A statement by Harry and Meghan Markle, Duchess of Sussex, at the time read, "We intend to step back as 'senior' members of the Royal Family, and work to become financially independent, while continuing to fully support Her Majesty The Queen."
While Harry and Meghan's decision is understandable, it's caused friction within the royal family, particularly with Prince William. Between the brothers, one could say that William has been more obedient, as he hasn't challenged expectations. However, that hasn't always been the case. A trip down memory lane shows that William was once the rebel of the royal family. As a result, he received multiple nicknames for his childhood shenanigans.
Prince William was reportedly a troublemaker at home and at school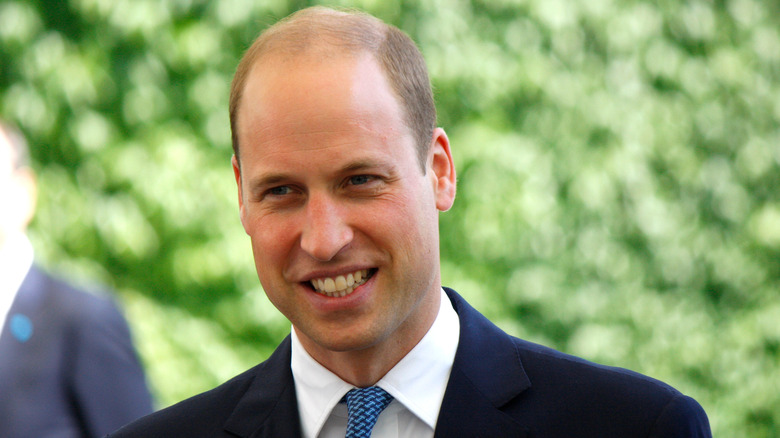 360b/Shutterstock
A 2022 Mirror article revealed Prince William's childhood nickname reflects the wild child he once was. That's right, the Prince of Wales was apparently quite rambunctious in his early days at nursery school. In his book "Battle of Brothers," Robert Lacey, a royal biographer, wrote that in 1985, William was given the nicknames "Basher Wills" and "Billy the Basher." So, what kind of antics earned him these fiery monikers? Lacey explained, "Noisy, cheeky, and defiant of discipline, Wills soon angered his classmates by pushing his way to the front of the dinner queue and getting involved in playground fights."
As a youngster, William wasn't just a handful at school. According to Tina Brown's book "The Palace Papers" (via Page Six), Princess Diana reportedly gave William a nickname, thanks to his antics at home. She claimed that he had turned into "a holy terror — dashing about bumping into tables and lamps, breaking everything in sight." She added, "By the time he was four, he had the unattractive habit of yapping at his nanny, Barbara Barnes, 'No one tells me what to do! When I am king I will have you punished.'" William wasn't known as "a holy terror" for too long, though, as he reportedly cooled off around the age of six.
In a 2007 interview with NBC, William confirmed that Diana also called him "Wombat." He explained, "When we went to Australia with our parents, and the wombat, you know, that's the local animal."
Prince William had other nicknames as a young adult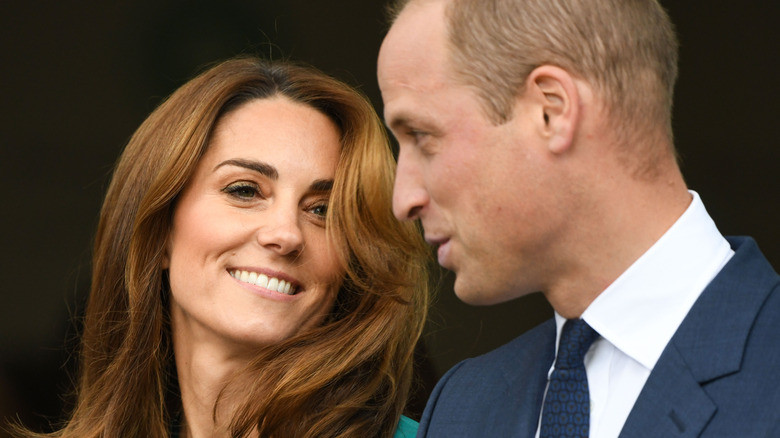 LINGTREN.COM/Shutterstock
For Prince William, Prince of Wales, the nickname saga didn't end with "Basher Wills," "Billy the Basher," "Wombat," and "holy terror." According to Cosmopolitan, Kate Middleton, Princess of Wales, supposedly called her beau "Big Willy" at St. Andrews University. Although they eventually ditched the sobriquet, it made a comeback at the couple's wedding. Apparently, Prince Harry, Duke of Sussex, included "Big Willy" in his speech by playfully imitating Kate. William was also reportedly called "Baldy" by his wife, per The Sun. An insider told the publication that he got this nickname when William "complained about her endless mane of hair [so 'baldy'] has been her sharp retort."
So, why do the royals have so many witty names for their loved ones? Well, it's partly fun and games. An insider told The Sun, "The royals are not very good at communicating with one another so this is one way around it. Nicknames are a way of taking the family tension out of things." However, these special monikers can also be helpful for security purposes. Another source said, "But they do sometimes use them to identify one another while not making that information public." Hmm ... what might William be called next?