What Happened To Jules Daoud From Summer House?
Since "Summer House" first aired in 2017, there have been many cast members who have become fixtures on the show, such as Kyle Cooke, Amanda Batula, Paige DeSorbo, Carl Radke, and Lindsay Hubbard. Then there are others who only come on for a season or two, such as Lauren and Ashley Wirkus. The twins signed on for Seasons 1 and 2, but were notably absent from the following seasons. Many fans wondered if the "Summer House" drama became too much for them and it seems as if they're living their best lives with their husbands and children, per ScreenRant. However, a source told the Daily Mail that the Wirkus twins were actually fired from the show, along with their close friend, Stephen McGee. "Summer House" alums Danielle Olivera and Amit Neuman also left the show, which meant Bravo had a lot of roles to fill.
Jules Daoud joined the cast of "Summer House" Season 4, along with newcomer Luke Gulbranson, per Bravo. Originally from Cincinnati, Ohio, Daoud failed to find her footing with many of the cast members, per Distractify. When Season 5 came along, she was missing from the cast lineup, which left fans wondering — did she choose to leave on her own, or was she fired, too?
Jules Daoud's first and only season was drama-filled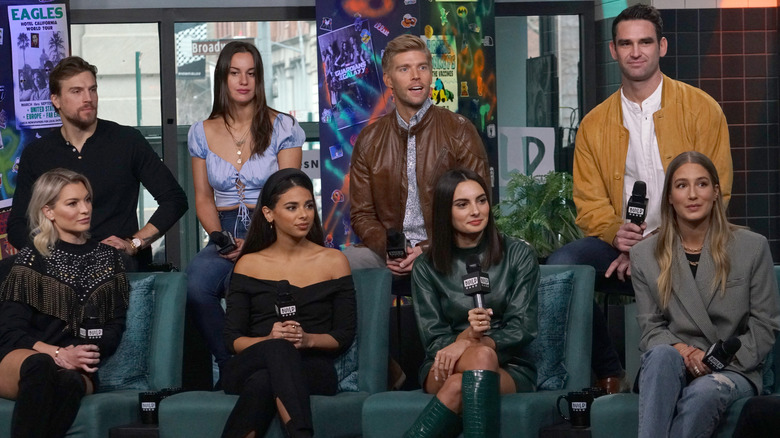 Manny Carabel/Getty Images
Jules Daoud was introduced to the "Summer House" crew by Hannah Berner, but had no other ties to the rest of the cast members. During her time there, former cast member Jordan Verroi came to visit, which revealed his and Daoud's past hookup, per Hollywood Life. Daoud tried to revisit her fling with Verroi, but he kept rebuffing her advances, which left her confused, per Vulture.
Daoud's drama with Verroi ended up spilling over to the rest of the group, which left Carl Radke so frustrated, he threatened to kick them both out of the house. "I was completely blindsided," Daoud told The Dipp. "I just don't understand why someone couldn't have just come up to me and been like, 'Hey, we feel we're not getting as close to you.'" Radke eventually told Daoud she could stay, but many wondered if her issues with the other cast members caused her departure from the show.
Following "Summer House" Season 4, Daoud hinted that she was done with the show. "Right now, I'm focusing on my social media marketing for businesses, but I have a couple smaller projects in the works that I can't talk about just yet," she told Refinery29. "I would love to go back to the Hamptons this summer, but my headspace just isn't there yet." However, it seems as if Daoud still hasn't recovered from her Season 4 experience.
Summer House S4 reunion revealed Jules Daoud's fight with another cast member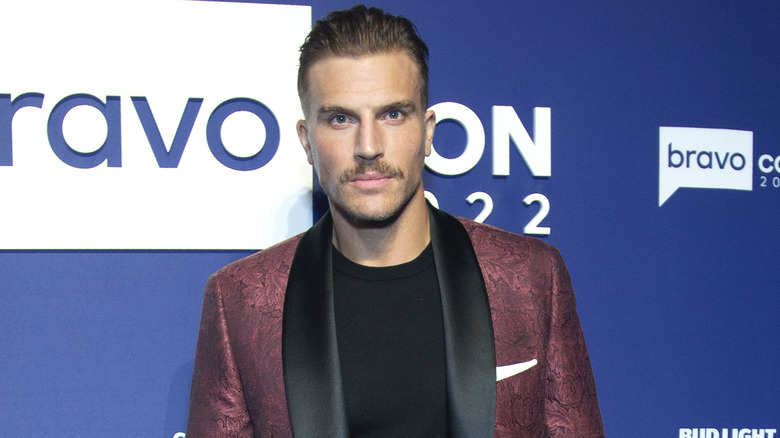 Santiago Felipe/Getty Images
During the "Summer House" Season 4 reunion, Luke Gulbranson revealed that he had beef with Jules Daoud after he tried to set her up with a friend during a July 4th party, per Distractify. Daoud wasn't interested, which she claimed upset Gulbranson. However, Gulbranson stated at the reunion that Daoud expressed interest in his friend and claimed she had said, "Oh my God your friend is so hot. I want him to come to the Fourth of July party. I want him to sleep in my bed with me and be with me."
As reported by Daily Dish, Gulbranson revealed that Daoud had hit him in an Uber, which she claimed was an accident. "I apologize for hitting you. I drunkenly intended to hit the back of your seat because I was in the backseat of our Uber. My hand slipped. I ended up hitting you." Daoud explained that she and Gulbranson were arguing about the events surrounding his friend and he was mad that she "didn't sleep with his friend."
Whether or not Daoud was fired or left "Summer House" on her own, it's most likely she didn't return because of her issues with many of the cast members. As Kyle Cooke said, "Summer should be fun," but Daoud's summer during Season 4 was definitely anything but.