Christina Hall Explains Theory On What's Causing Her Mystery Medical Issues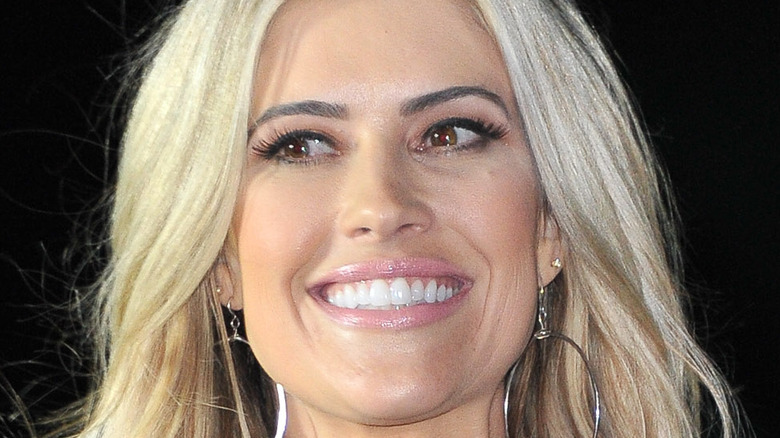 Allen Berezovsky/Getty Images
Christina Hall has a new theory as to why she's experiencing some "unexplained health" issues.
In November 2021, Hall updated fans on her health, revealing she had undergone an endoscopy to figure out what caused the "extreme stomach pain" that had plagued her for years. However, the procedure didn't give Hall the answers she expected, as the rest results came back clean. "So far my results have come back good. Doing more procedures to try to get to the bottom of it," the HGTV star told People. "For now, I am continuing to eat healthy and stay active."
A month before, the "Flip or Flop" star took to Instagram, where she explained her symptoms and revealed that medical professionals had initially chalked her stomach troubles up to stress. She wrote, "doctors have tried to put me on all the pills/meds but luckily I realized masking it wasn't the answer. I wanted to fix the problem so I really focused on my nutrition and it seemed to get better but then last year it was triggered again and all of a sudden the stomach pain was back."
Now, a year later, the TV personality has a theory about what's causing her health issues.
Christina Hall suspects her breast implants are the culprit behind her health concerns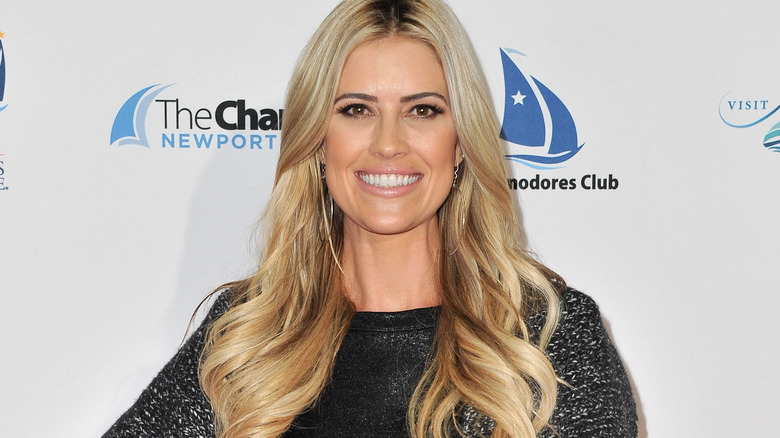 Allen Berezovsky/Getty Images
Christina Hall has an inkling of what might be causing the changes in her body over the past couple of years. The "Christina on the Coast" star took to Instagram to share that she's doing a "PEMF mat & photon LED light therapy for face" and "guided meditation" for self-care, both of which are much-needed as she said she's been "super exhausted" these days.
Hall listed the numerous health conditions afflicting her, then suggested her cosmetic surgery could be at fault for her troubles. "I've had some unexplained health stuff for years and now I'm considering the thought that this could be Breast implant related." she wrote."Some of my issues include: Inflammation, autoimmune issues (Hashimoto's disease, PCOS, Raynaud's syndrome), unexplained skin rashes, joint and muscle pain, dry eyes, GI issues, SIBO, acid reflux, brain fog, hormone imbalances, swollen lymph nodes and adrenal fatigue." She also revealed that she had her under-eye fillers dissolved as they caused an "inflammatory reaction."
Hall has always been an open book as far as her body and health are concerned. In 2020, she co-wrote a book titled "The Wellness Remodel: A Guide to Rebooting How You Eat, Move, and Feed Your Soul," which offered fans a glimpse into her wellness journey. "I wanted to provide people with information that's helped me along the way," she told People at the time. "I dive into autoimmune issues and naturopathic doctors and meditation crystals. And then also workouts and a variety of recipes."