How Prince Harry Was Treated In School Was Much Different Than Prince William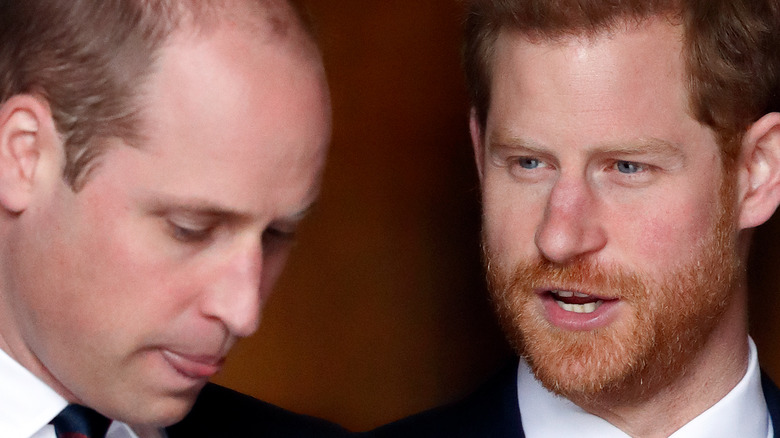 Max Mumby/indigo/Getty Images
These days, Prince William and his brother, Prince Harry, have a very strained relationship. In his Netflix docuseries "Harry & Meghan," Harry alleged that his older brother, who is first in line to the British throne, must toe the party line and keep in step with the institution as "that's his inheritance," per Vogue. Harry, on the other hand, said he has been abandoned by "the firm" because they disapprove of his wife, Meghan Markle. Harry recalled in episode 5 of the series that his brother "screamed" at him for wanting to take a step back as a senior member of the royal family, per Page Six. 
Speaking with Us Weekly, Royal expert Christopher Andersen said that the Prince of Wales was probably fuming over the docuseries. "I'm sure he is very, very angry at his brother and cannot understand what he's doing." The estrangement of the princes is quite sad for those who remember just how close the brothers became after their mother, Princess Diana, died in a Paris car crash in 1997. In 2017, the brother participated in an HBO documentary, "Diana, Our Mother: Her Life and Legacy," where they spoke openly about their continuing grief over her passing, per Town & Country. That grief was raw when both William and Harry were teenagers, and according to reports, the way they were treated at boarding school varied considerably. 
William had an easier time at boarding school than Harry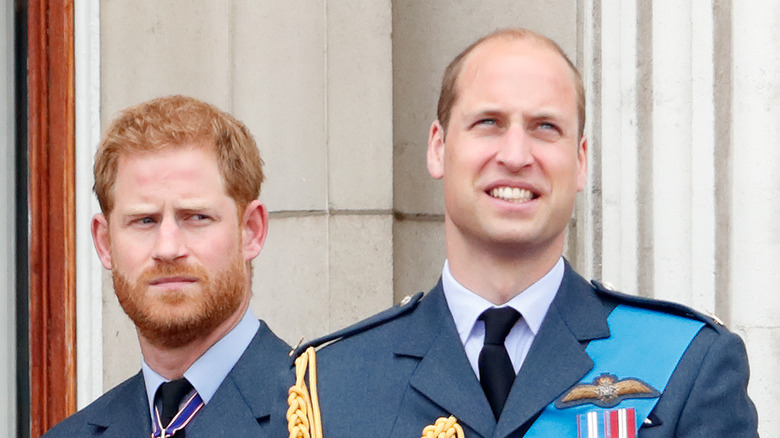 Max Mumby/indigo/Getty Images
In 2018, The Cut interviewed some former boarding school classmates of Prince William and Prince Harry. The brothers went to Eton College, a hallowed boys-only boarding school that also once taught former British PMs Boris Johnson and David Cameron, per the Daily Mail. According to their classmates, William was "very integrated" whereas Harry was more wayward. Saying that William was "popular," and "beloved by teachers and boys alike," the classmate described the Prince of Wales as "a homecoming-king type," and adding, "but Harry wasn't — I think Harry probably had it harder finding his way."
The Duke of Sussex admitted this much was true in 2015 during a tripe to Cape Town where he told school boys, "I didn't enjoy school at all [...] When I was at school I wanted to be the bad boy," per The New Zealand Herald. 
Of course, Harry being Harry, he also used the visit to land in a slight dig at his older brother, who is first in line to the throne. "If you've got an older brother that's not into gangs, that's a huge positive," he said. "Older brothers are supposedly the cool ones. I'm a younger brother, but I'm much cooler than my older brother."
Eddie Redmayne says William's time at school wasn't exactly flawless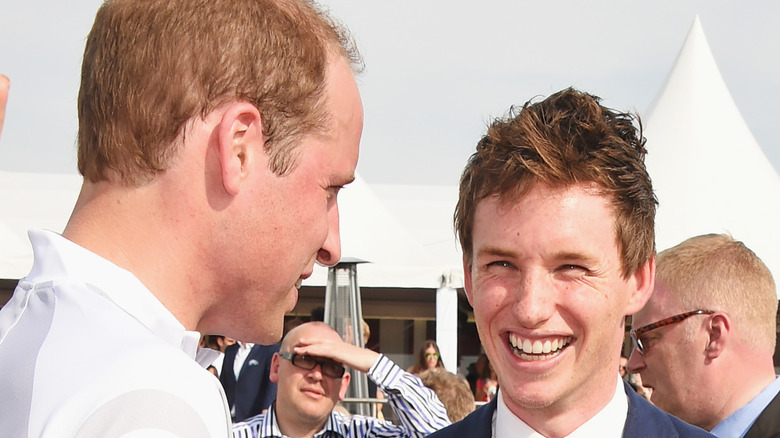 David M. Benett/Getty Images
While the Duke of Sussex, Prince Harry likes to joke about his school days at Eton, he also admits he is eternally grateful for his stellar education. In 2020, during a video call with Malala Yousafzai, Harry gushed about his time at boarding school. "I'm hugely grateful for the education I was lucky enough to have. At the time I certainly probably wasn't as grateful, but looking back at it now, I'm very, very blessed with having such an amazing opportunity."
Despite appearances, it would seem that Prince William also might have had a rough go of it at Eton, just like Harry. It turns out that one of William's classmates and fellow rugby teammates was none other than Oscar-winning actor Eddie Redmayne. As the star of "The Danish Girl" recounts, the Prince of Wales was the undeclared target of some unnecessary roughness on the field. "I always felt a bit sorry for him because basically any school you played, all they wanted to do was tackle Prince William and they could say, 'I tackled Prince William,'" Redmayne said on "Watch What Happens Live with Andy Cohen." He continued, "So if you were standing next to Prince William, like I was, it was actually quite easy and quite fun."