Who Is Million Dollar Listing Los Angeles Star Josh Altman's Wife, Heather?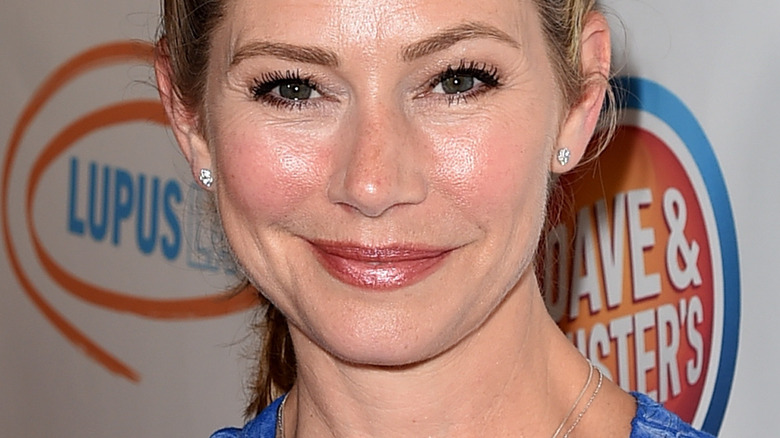 Kevin Winter/Getty Images
Reality shows about real estate have morphed into their own genre, and fans can't get enough. There's everything you need and more: petty office drama, glam looks for confessionals, romance, and breakup, all set against the backdrop of mega-mansions. Netflix's "Selling Sunset" is arguably the most popular, but there are tons of others like it. "Selling The Hamptons" is a favorite as is "Million Dollar Listing," offering us bi-coastal appeal in the two majorly moneyed areas of the United States: sunny SoCal and New York.
"Million Dollar Listing Los Angeles" is particularly special because it has been around for so long and introduced us to star Josh Altman. He had his own turbulent financial story, with a crash that he was able to rebound from, and has since made a fortune in real estate. Altman became the villain of the show (much like Christine Quinn on "Selling Sunset") and for Altman, it's not such a bad thing.
 Unfortunately for his TV persona, Altman has since become a husband and father and this has softened him. "I try to keep that up. It's a lot tougher when people start to realize that I'm actually a good guy," Altman told The Wrap. "I'm a human being and then they look on my Instagram and see, 'Oh, he's actually a pretty good father, too." So who is the woman who changed our real estate bad-boy into a doting dad? Heather Altman.
Heather met Josh at an open house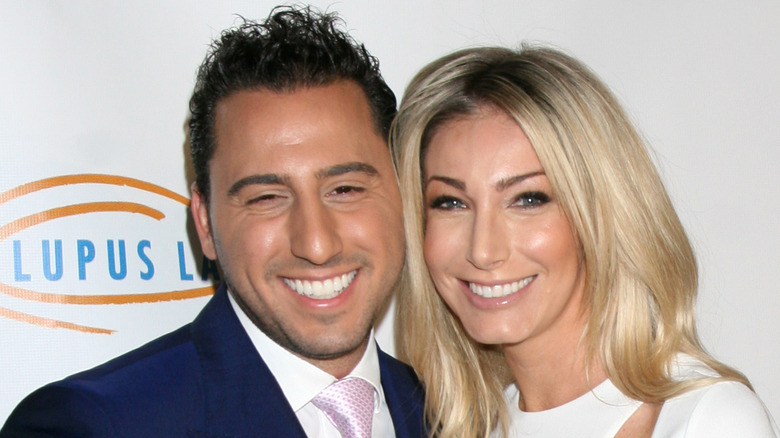 Kathy Hutchins/Shutterstock
Heather Altman (nee Bilyeu) was born in Las Vegas, she told Focus Magazine, and while she initially planned on taking over her parents' Visa MasterCard processing center, they ended up selling it before she could launch her career there. Heather's mom suggested that she become a real estate agent and Heather got her license at 17. "I ended up moving to Los Angeles once the market crashed in Las Vegas," she explained. She decided to cut her teeth on LA real estate by becoming an assistant and worked for Madison Hildebrand so that she could get experience selling beachfront properties. He was on Bravo's "Million Dollar Listing." Heather said she didn't want to be on camera and was disappointed when the show was picked up for another season. "They started slowly tying me into storylines," she said.
While this might have been disappointing at first for Heather, she confessed that it was through an open house on Bravo that she met her now-husband, Josh Altman. "[Josh]... became the new character on the show and I showed up to an open house and he was there and it was kind of love at first sight," she said with a smile.
Things got messy with Hildebrand when Heather took a listing with Josh. "[O]nce she lied to me about taking a co-listing with Josh Altman behind my back, it left me no choice but to fire her immediately," he told Bravo. Yikes! 
Heather had morning sickness her whole honeymoon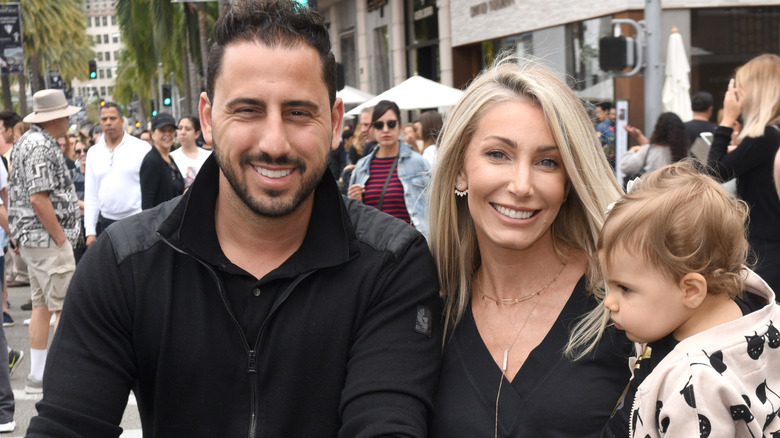 Vivien Killilea/Getty Images
Dating Josh wasn't always easy for Heather. "When we first started dating, it was a little difficult because I felt like I was in the shadows of him even though I've been doing real estate longer," she told Reality Tea. But any of that discomfort has passed. "Together we're a big powerhouse, and separately we're also great," she said.
Josh proposed to Heather at an $18 million dollar listing in Beverly Hills and brought her family in as a surprise, Wedding Style Magazine reports. The couple adores Aspen and so they had their wedding in the courtyard at St. Regis. "Every moment was incredible," Josh told the outlet, "but my favorite has to be when we were under the chuppah sharing our vows with each other and our family and friends with Aspen Mountain as the backdrop. It was surreal."
They waited a few months before honeymooning in France and right before they left, they found out that Heather was pregnant. "I got to enjoy the first 3 days in St Tropez and then I got hit with horrible morning sickness," Heather wrote on Instagram. They welcomed daughter Alexis Kerry in 2017 and son Ace David in 2019. They opted for a home in Beverly Hills, per People, that came from Josh's own portfolio. "You think there are some awkward moments on 'Million Dollar Listing,' try negotiating with your own client," he said. But it was worth it for his family home.