The Selena Gomez Songs That Might Be About Justin Bieber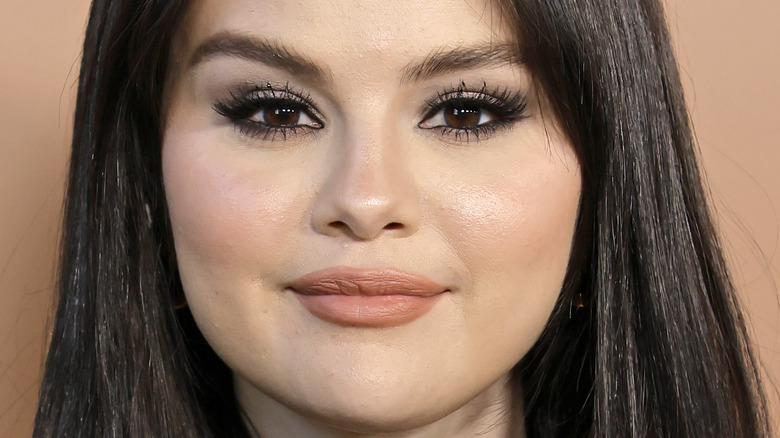 Kevin Winter/Getty Images
Selena Gomez and Justin Bieber (known affectionately as Jelena) were once the millennial "It" couple. However, they called it quits in 2018 after nearly a decade together (on and off), per E! News. The initial report suggested that they would eventually get back together, but a source who spoke with Us Weekly shared that Gomez initiated the breakup in part to choose her "happiness" over her relationship with Bieber. Ultimately, the couple — who entertained other romantic partners during their breakups — didn't end up reuniting. That same year, Justin wed Hailey Bieber (née Baldwin), who he first started dating during a previous breakup with Gomez (via People). 
Meanwhile, Gomez hasn't been publicly linked to anyone since splitting with The Weeknd in 2017, although fans are convinced she secretly dated Chris Evans, per Seventeen. And even though it's been years since the former Disney star and Bieber were a thing, their fans are still as devoted as ever. Gomez has reportedly penned several songs about her relationship with the Canadian singer over the years, which further inspires major feels in all of the Jelena shippers. 
Selena Gomez has supposedly released several songs about Justin Bieber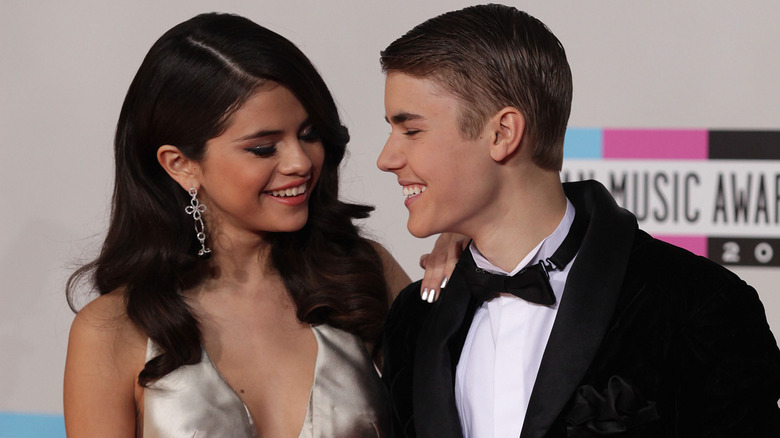 DFree/Shutterstock
"Lose You To Love Me," Selena Gomez's emotional 2019 ballad about a past love, is widely believed to be about her relationship with Justin Bieber. The lyrics, "In two months, you replaced us/Like it was easy/Made me think I deserved it/In the thick of healing," (per Genius) definitely line up with Justin's decision to marry Hailey Bieber months after their last breakup. Plus, the timeline Gomez offered to Radio Disney as to when she wrote the song suggests it's about Bieber. "I wrote this song over a year ago and it's obviously a very emotional song for me but it's interesting to see how far I've come from that point to now," she said (via the Daily Mail). "And me sharing my story is exactly what I've always done, because I can't be inauthentic, I can't pretend that I'm not going through something when it's obvious that I had been," the 30-year-old added. 
Of course, Gomez has also allegedly released other songs about her former flame. In "Rare," for example, the Texas native sings "Saw us gettin' older/ Burnin' toast in the toaster/" (via Genius) which could refer to the fact that she and Bieber got together as teenagers, but their relationship wasn't able to last as they aged. Similarly, "Feel Me" is about a partner who cheated on her, like the way she accused Justin of doing in the past, per PopSugar. 
Justin Bieber has written songs about Selena Gomez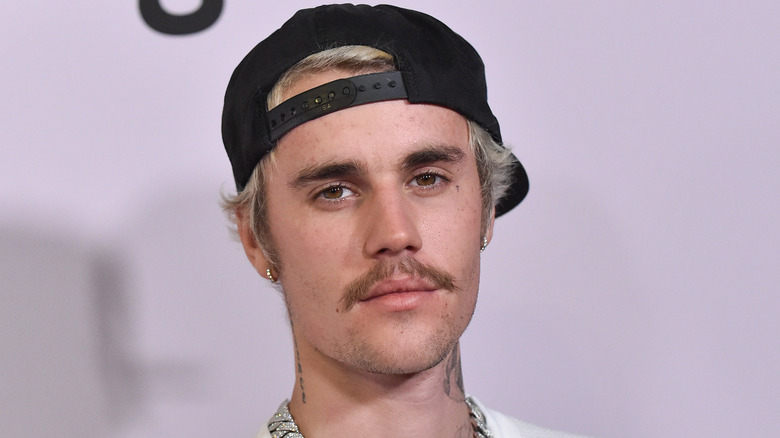 DFree/Shutterstock
Justin Bieber has also commemorated his past relationship with Selena Gomez in song. Unlike Gomez, Bieber has always been rather open about how the "Only Murders in the Building" star contributed to his music. "I think a lot of my inspiration comes from [Selena]," the 28-year-old said during an interview with On Air With Ryan Seacrest.  "It was a long relationship that created heartbreak and created happiness and a lot of different emotions that I wanted to write about. There's a lot of that on [Purpose]." As for what exact tracks are about Gomez, well, that would be "Mark My Words," "What Do You Mean," and "Sorry," per MTV. We also know that "All That Matters," arguably one of Bieber's most popular songs, was also written with Gomez in mind. 
During a 2013 interview with 106 Power FM, the Ontario native confirmed fan's speculation. "All That Matters was written while I was in a great place with my relationship," shared Bieber. "At that time, she was all that mattered in my life." And once the host pushed him to admit that he was speaking about "SG," Bieber agreed.  Despite his openness, don't expect Bieber to spill the beans about the inspiration for "Love Yourself," which is definitely not as complimentary as some of the other songs supposedly about Gomez. "The only thing I don't want people to ever know is 'Love yourself," said Bieber to NME. "I don't want people to know who that's about."