How Stephen Baldwin Really Feels About His Son-In-Law Justin Bieber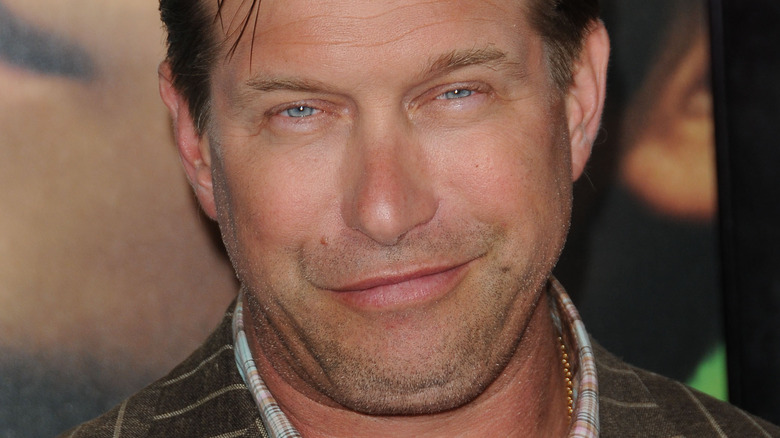 s_bukley/Shutterstock
Justin and Hailey Bieber didn't always have a smooth relationship, but once they decided they wanted to be together, it was happily ever after. The two had a years-long friendship before dipping their toes into a casual relationship. "I know that in the past I've hurt people and said things that I didn't mean to make them happy in the moment [...] What if Hailey ends up being the girl I'm gonna marry, right? If I rush into anything, if I damage her, then it's always gonna be damaged," Justin told GQ in 2016. Hailey confirmed she and Justin weren't serious. "We are not an exclusive couple. He's about to go on tour," she told E! News.
Justin and Hailey broke up shortly afterward, and the "Baby" singer got back together with his ex-girlfriend, Selena Gomez, per E! News. However, their reunion was brief and Justin and Hailey got engaged in 2018. "Was gonna wait a while to say anything but word travels fast, listen plain and simple Hailey I am soooo in love with everything about you! So committed to spending my life getting to know every single part of you loving you patiently and kindLY," Justin shared on Instagram.
Naturally, fans wondered how Hailey's dad, Stephen Baldwin felt about her seemingly quick engagement to Justin. However, the proposal was well thought-out and wasn't at all a surprise to "The Usual Suspects" actor.
Stephen Baldwin gave Justin Bieber his stamp of approval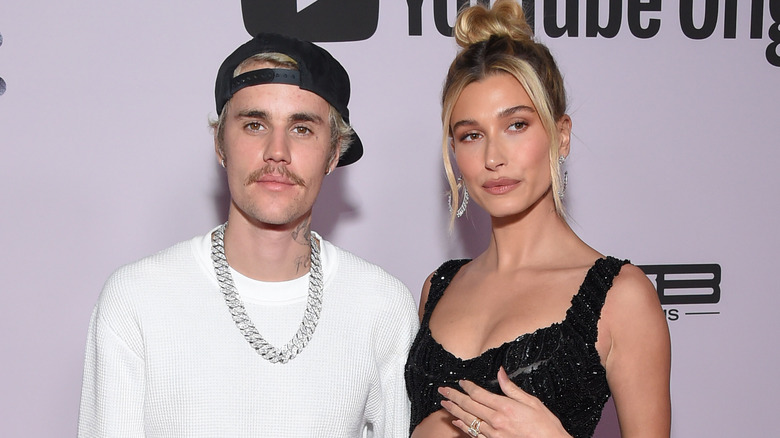 DFree/Shutterstock
Prior to proposing to Hailey Bieber, Justin Bieber asked her father Stephen Baldwin for his blessing. "Justin asked Stephen for his daughter's hand in marriage, and Stephen gave his blessing. It was very important to Justin to make sure that her family was on board with the marriage, and they are," a source told People. The insider went on to add that the actor "appreciated the respect that Justin has shown him," and that Justin's traditional values are in line with the Baldwins.
"Stephen is a minister, so Justin knew it was important to Stephen that the two have a conversation before he proposed to Hailey. Justin and Stephen talked about relationships, sacrifice and religion, and ultimately Stephen gave Justin his blessing to propose to Hailey. Stephen is very happy for Justin and Hailey," a source told Entertainment Tonight. In September 2018, the couple privately tied the knot at a courthouse and had a ceremony with friends and family a year later, per Insider. Justin shared that the first year of marriage was difficult, but despite these struggles, his father-in-law is still a big fan.
Stephen Baldwin shares what he loves about Justin Bieber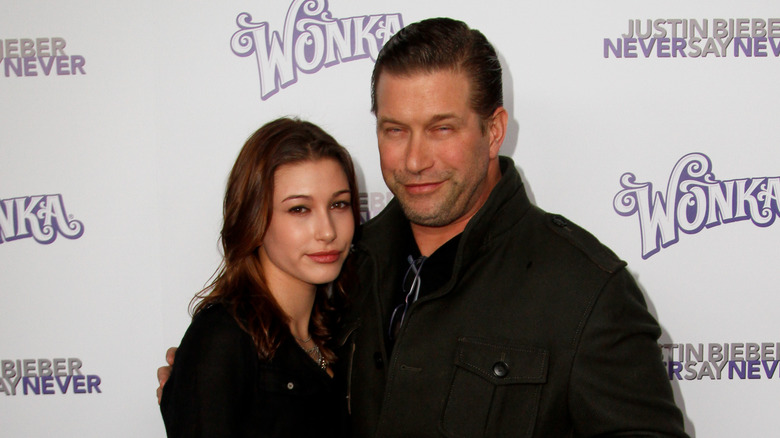 Debby Wong/Shutterstock
Justin and Hailey Bieber have both been open about the struggles in their marriage. However Stephen Baldwin only has love for his son-in-law. The actor told TMZ that he sees similarities between him and Justin in that they both like "shiny objects." Baldwin added, "The coolest thing about Justin, for me, is he's just got a heart bigger than this world. He just really loves people and wants to be a blessing." He went on to say that, while Bieber "refuses to grow up," his son-in-law is "humble" and has a "beautiful heart."
Apparently the love goes both ways. In 2021, OK! reported that Justin is willing to fork over loads of money to help out his in-laws. According to an insider, the "Yummy" singer is aware of his wife's parents' money problems and wouldn't hesitate to help them out. "It's no secret that [Hailey's] dad, Stephen, is terrible with money. He's defaulted on mortgages, had run-ins with the IRS and filed for bankruptcy," the source shared. The insider went on to say, "Justin has so much money, he doesn't know what to do with it. So he's happy to help out any way that he can." It's not always easy for in-laws to get along, but Justin and Baldwin are showing the world that it can be done.